One Small Step toward understanding
COEUR d'ALENE — The Coeur d'Alene Rotary Club will use a $5,000 Project Neighborly grant it recently earned from the Idaho Community Foundation to combat divisiveness and encourage listening, understanding and trust in the community.
The Rotary project, entitled "One Small Step," is based on the StoryCorps program launched in 2018.
"In response to growing division in the country, One Small Step is a nationwide initiative that provides two strangers who hold different views an opportunity to take part in facilitated and recorded conversation — specifically to counteract intensifying political divides and to enable those who disagree to listen to each other with respect," said Luke Russell project co-chair and Coeur d'Alene Rotary member.
The Rotary club, along with a diverse mix of community organizations, have formed a project advisory board to create the opportunities for these conversations that are not meant for debate or persuasion.
"Our cultural conversation climate today is defensive and divisive. We tend to judge first and listen second if we listen at all," said Barbara Mueller, the project's other co-chair. "One Small Step is a format to listen, understand and build trust between participants who may hold very different points of view on a particular subject."
One Small Step encourages answers to questions such as, "Who has been the most influential person in your life? What did they teach you?" "Is there someone you disagree with but still love or respect?" "What are your fears or concerns about the future of our country?"
Participants begin by filling out a survey. From that survey, the One Small Step Advisory Board will match participants with different backgrounds to meet and participate in a 40-to-50-minute conversation. The conversation will be recorded and the participants will determine if their discussion will be made public.
This project will create opportunities for participants to understand what has shaped their matched partners and find their similarities. It is based on Contact Theory, which states, "A meaningful interaction between people with opposing views can help turn thems into us-es."
People interested in participating in such a conversation or learning more are encouraged to visit One Small Step-North Idaho's website at onesmallstep-northidaho.org.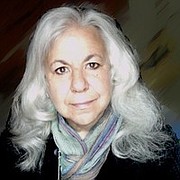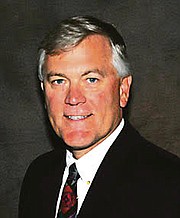 Recent Headlines
---