Little things, big excitement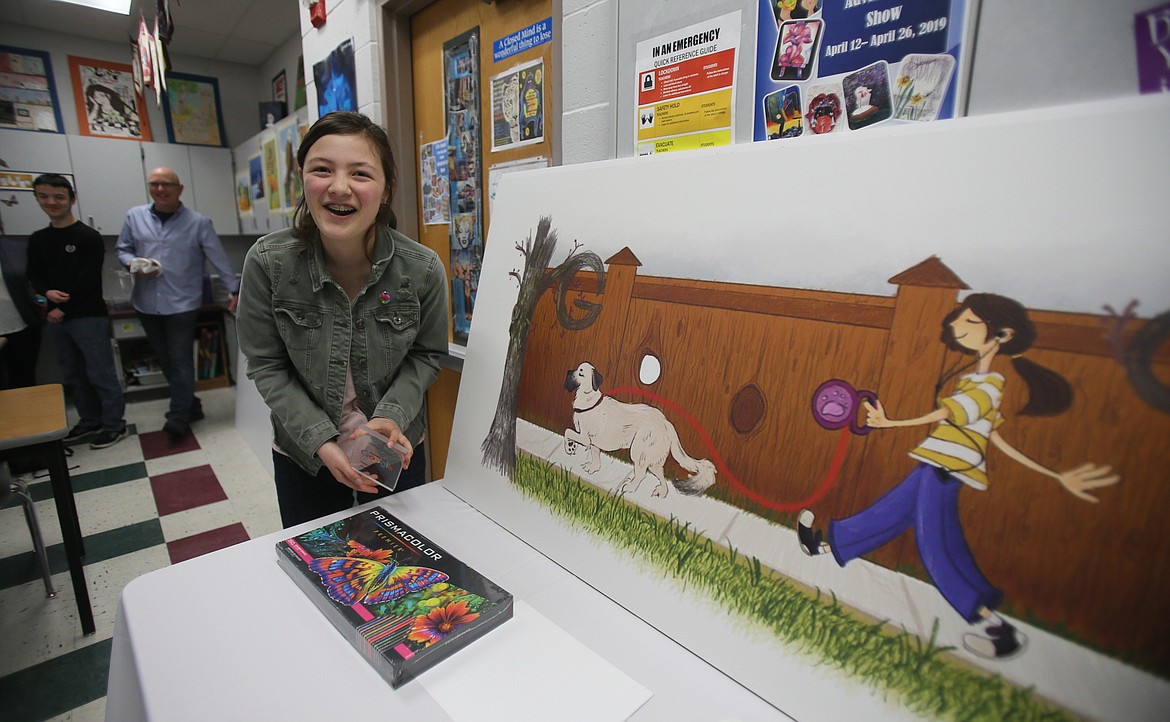 Post Falls High School freshman Kaylin "Kyle" O'Halloran beams a bright smile Thursday morning as she stands with her winning art for the Doodle for Google Student Contest. Her brother, Keagan, and dad, Pat, are pictured in the background.
DEVIN WEEKS/Press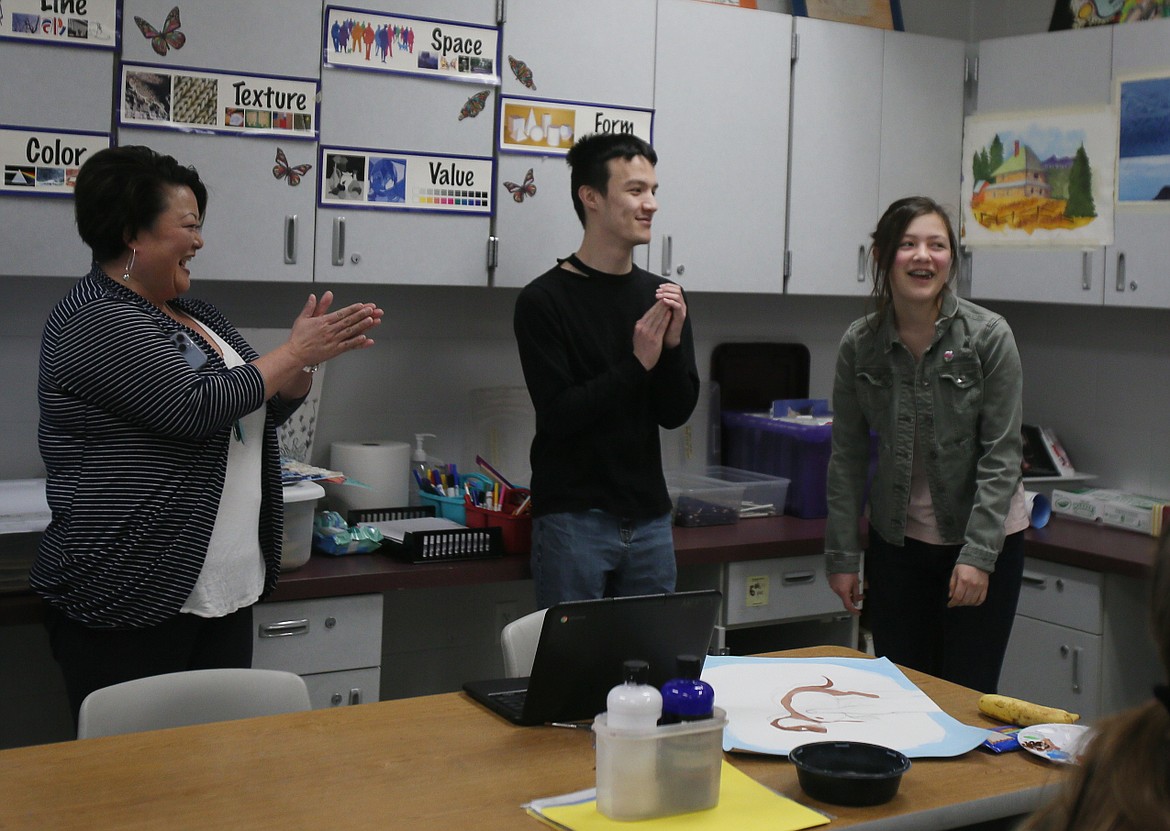 Kaylin O'Halloran, right, reacts as mom Mandy and brother Keagan applaud the announcement that she is the Idaho winner of the Doodle for Google Student Contest. They're pictured in her Post Falls High School art class Thursday morning.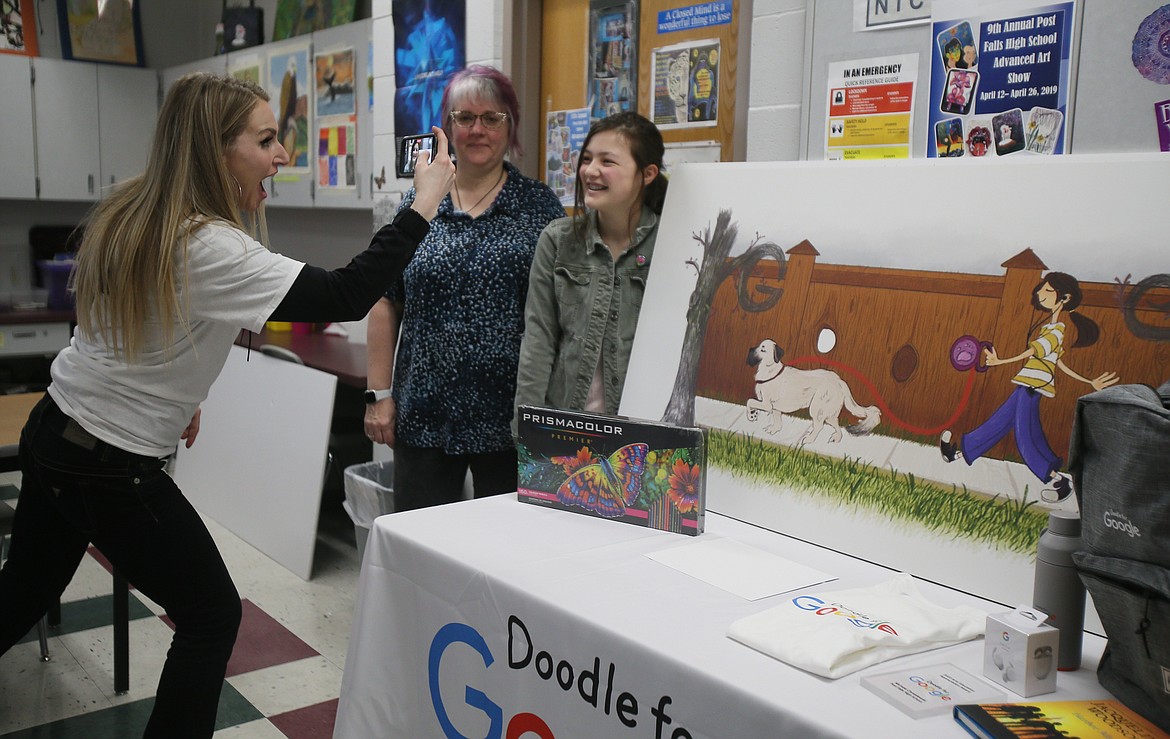 Google brand ambassador Aubreyana Anderson snaps a photo of Idaho state Doodle for Google champ Kaylin O'Halloran with her winning artwork, "It's the Little Things," and art teacher Michelle Chmielewski on Thursday morning.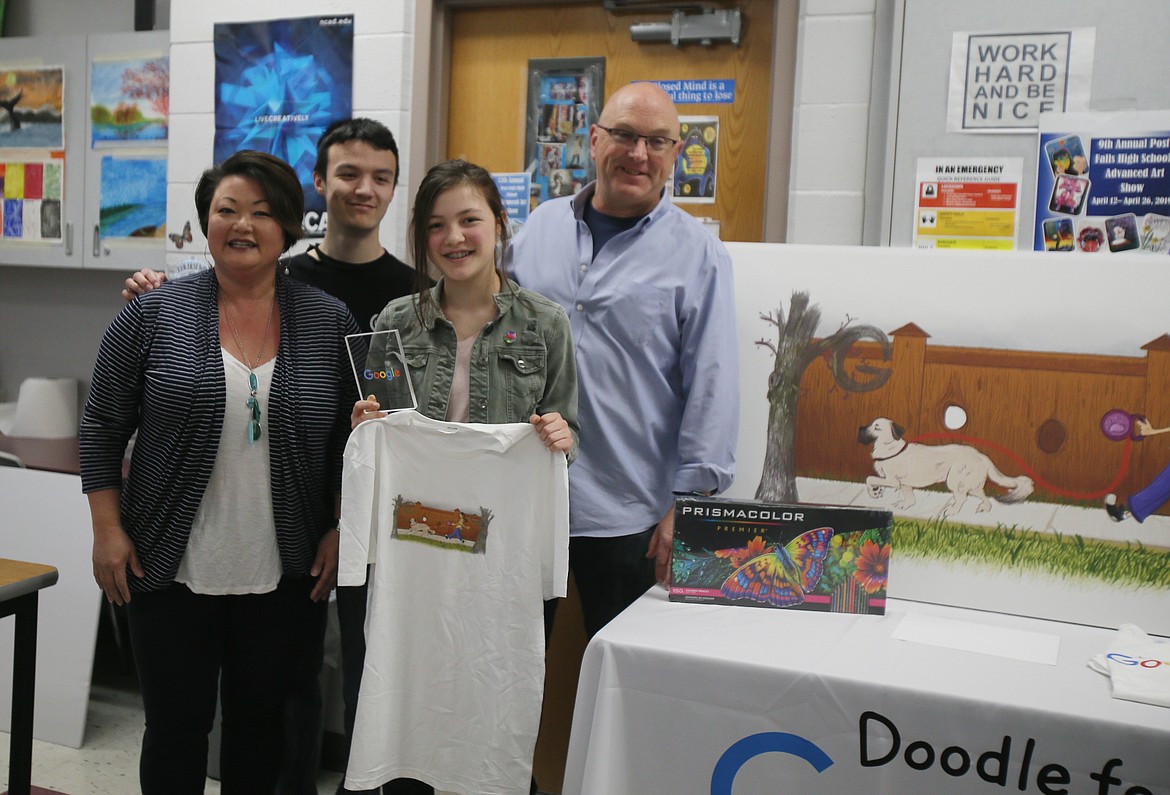 Idaho's Doodle for Google Student Contest winner Kaylin O'Halloran holds a T-shirt with her winning artwork Thursday morning while joined by mom Mandy, brother Keagan and dad Pat.
Previous
Next
by
DEVIN WEEKS
Staff Writer
|
May 27, 2022 1:09 AM
A picture is worth a thousand words.
Or, even better for Kaylin "Kyle" O'Halloran, it could be worth $30,000.
The Post Falls High School freshman is the winning Idaho student in the 14th annual Doodle for Google Student Contest, a competition in which kindergarten through 12th grade students have the opportunity to put their own spins on the Google logo.
"I don't know what to say," Kaylin said with a laugh Thursday morning when her family and a Google representative surprised her in Michelle Chmielewski's art class. "I'm excited."
If Kaylin's work is selected from among 54 state and territory winners, her artwork will be displayed on the Google homepage for millions to enjoy. The national winner will receive a $30,000 college scholarship and the winner's school will receive a $50,000 tech package toward the establishment or improvement of a computer lab or tech program.
Students across the United States were given the prompt "I care for myself by ..." Kaylin's masterpiece, titled, "It's the Little Things," is a Photoshop creation showing her doing what makes her happy — listening to music while walking her dog, Bella.
"I started to think, 'How do I help myself throughout the day?' and it was doing the little things like walking my dog or listening to music," she said. "That all brought me joy."
Kaylin's Doodle was chosen out of thousands of entries.
Her mom, Mandy O'Halloran, said their family is super proud of and impressed with how Kaylin took the initiative to enter the contest on her own.
"She actually has submitted drawings in past years and never gave up, even when not chosen," Mandy said. "Her drawing is very much a true representation of who she is on a daily basis. Her response to the writing prompt of self-care is incredibly insightful how she chooses to see the world through appreciation, gratitude and joy each and every day."
Dad Pat O'Halloran said this project is in line with who she is. Kaylin is interested in pursuing computer animation or graphic arts after high school.
Her big brother, PFHS senior Keagan O'Halloran, also beamed with pride.
"I'm just amazed she's able to go against so many people and represent the state of Idaho by beating all the other submissions," he said.
PFHS Principal Chris Sensel said he'd like to see her win.
"For a young kid, that's a lot of initiative," he said. "That's what I find impressive. You don't see that every day, but it would be nice if it became contagious."
A period for public voting will be announced in the near future. The public vote will determine the five national finalists representing each grade group. The winning finalist's doodle will appear on the Google homepage for a day.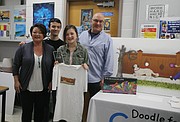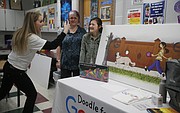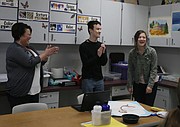 Info: https://doodles.google.com/d4g/
Recent Headlines
---