North Idaho Association of Health Underwriters recognized with Gold Certification
COEUR d'ALENE — North Idaho Association of Health Underwriters (NIAHU) was recently recognized with Gold Certification on March 18.
NIAHU was recognized for this award as part of NAHU's Chapter Certification Program, which is an ongoing program that recognizes excelling chapters throughout the calendar year.
This year, NIAHU organized two charities to support Family Promise of North Idaho and raised nearly $5,000 in Christmas gifts for Kootenai local hospital. This chapter continued to host in-person and virtual meetings, in which agents statewide participated, providing continuing education and promoting camaraderie within the industry. Guest speakers this year included legislators, local pharmacists, local health care providers and a local labor economist.
NIAHU's mission statement is, "through education, advocacy and professional development, we will improve our members' ability to meet the health, financial and retirement security needs of all Idahoans."
The National Association of Health Underwriters represents 100,000 professional health insurance agents and brokers who provide insurance for millions of Americans. NAHU works toward informing legislators regarding decisions that may affect health care laws. For more information, please call Malia Rogers at 208-519-7387 or Malia@CustomizeYourInsurance.com.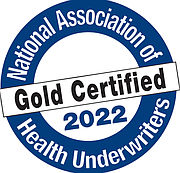 Recent Headlines
---