Mock crash lessons learned in Spirit Lake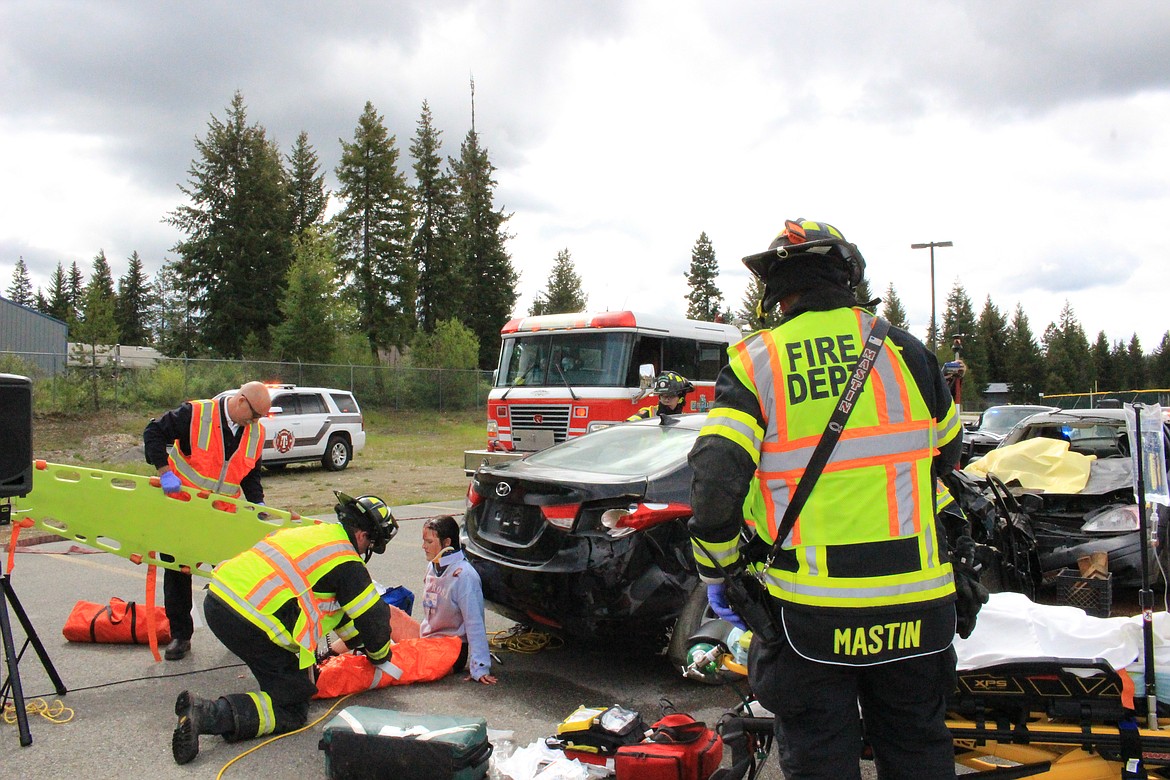 First responders assist students playing injured actors Tuesday during a mock DUI crash at Timberlake High School in Spirit Lake.
Macayla Morse
First responders from throughout the region participated in a mock DUI crash Tuesday at Timberlake High School in Spirit Lake, and the school's seniors watched it play out.
"The mock car crash is very real, and all of the agencies here today use this as a training exercise for themselves, but also an opportunity to educate you and hopefully save lives," said Timberlake Principal Ryne Eberlin to the students before they headed out to the parking lot.
The event simulates a real car crash. Its purpose is to raise teens' awareness of the dangers and the sometimes deadly consequences of driving under the influence as Memorial Day weekend and the graduation season approaches.
"The reason that we do this for you guys is simple. Statistically speaking, by the time you get to your 10-year reunion at least one of you won't be there because of a DUI-related accident," said Spirit Lake police officer and Timberlake School Resource Officer Kevin Ward.
Observers said students reacted emotionally as they watched the experience of student actors in the cars involved in the crash.
Several first responder agencies participated in the mock crash: Spirit Lake Police, Spirit Lake Fire, Timberlake Fire, Rathdrum Police, Spokane Sheriff's Office, Kootenai County Coroner's Office, Idaho state Chaplain Corps and Kootenai County Substance Abuse Council.
Recent Headlines
---