From Press reporter to press secretary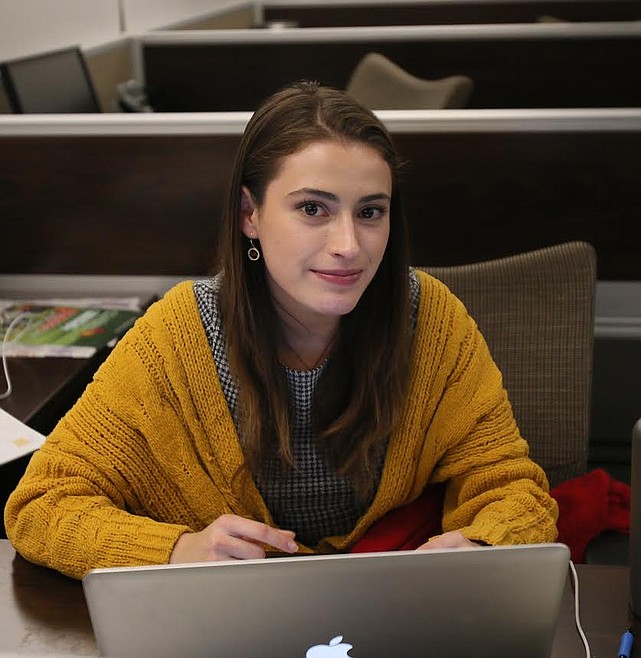 COEUR d'ALENE — Former Press reporter Madison Hardy has been named press secretary for Gov. Brad Little. She started her new job Tuesday.
"Joining the governor's experienced and Idaho-focused team is a blessing," Hardy said. "I look forward to helping Gov. Brad Little achieve his goal of making Idaho the place our future generations are proud to call home."
Hardy's duties are extensive. They include coordinating with Little's staff and cabinet to develop and manage communication activities; managing social media accounts; shooting and editing videos to increase awareness and understanding about the governor's duties, recent events and government agency activities; cultivating and maintaining positive relationships with local, state and national media personnel; respond to media and public inquiries; designing graphics and visuals for social media accounts to better public understanding of government actions/decisions; and organizing and traveling with the governor to press events.
"Ensuring Idaho's public lands are healthy and accessible, improving K-12 educational opportunities and keeping Idahoans safe through an effective criminal justice system are just three priorities I share with the governor," Hardy said. "I hope to help the governor achieve these priorities and many others through this new role."
Hardy, 24, most recently was a multi-media journalist, lead education and public health reporter for Idaho News 6/KIVI in Nampa.
The former Press reporter covered all things Kootenai County with an emphasis on political news, from June 2020 until last December.
Prior to joining The Press, Hardy was a legislative intern for the University of Idaho's McClure Center for Public Policy and Research, covering the Idaho Legislature during the 2020 session.
"I owe much of my career to the Coeur d'Alene Press and residents of North Idaho," Hardy said. "I look forward to visiting the Lake City soon in a professional capacity."
--
Recent Headlines
---