THE CHEAP SEATS with STEVE CAMERON: Stockton hubbub: Nothing to see here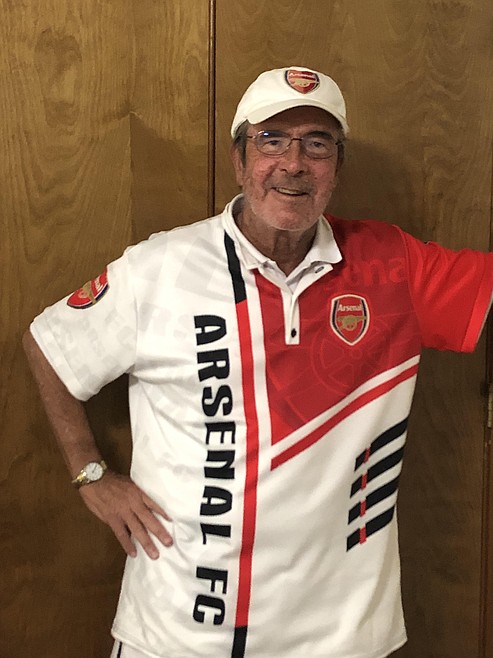 The best-laid plans of mice and men often go awry.
That's not the actual quote from the poem "To a Mouse," by Scottish poet Robert Burns.
Trust me, you wouldn't grasp it in the original Scots language — I lived in Scotland and still can't quite get it all.
But here's why I bring up that famous line today …
My original idea was to get you a midweek "Notes and Quotes," column, but because quite a few of you have written to ask about a specific subject, there's only one place to go.
I was going to touch on this as a note — among other shortish items — but since this matter can quickly get fairly complicated, and it consists of several parts, we're left with a full column.
So off we go, with the questions I've been sent.
They ask, in one form or another, what I think of Gonzaga legend John Stockton's letter defending a woman accused in the Jan. 6 insurrection of the Capitol?
FURTHER, what is Stockton's relationship with the school after Gonzaga barred him from some basketball games for refusing to wear a Covid protective mask?
Some of the emails I received clearly wanted to make a political point, or to ask what my feelings would be on these two events.
I'm sorry to disappoint you on that count.
This column is about sports, not politics.
Yes, I'll chip in if I think something is clearly an issue of right and wrong — for instance, I believe it's brave and meaningful that all soccer players in the English Premier League (and England's national team) kneel briefly on the pitch before each match as a reminder that racism should have no place in society.
But that's not politics, it's basic humanity.
Now then, back to John Stockton.
Let's take the mask issue first, because it's perfectly simple.
However famous and popular John might be, Gonzaga required ALL patrons entering the McCarthey Athletic Center to wear masks during the 2021-22 season.
Anyone (including Stockton, obviously) can decline to wear a mask in many circumstances — but not this one.
The university needed to apply the same rule it demanded of the other 6,000 in attendance.
Sorry, John.
I'm sure plenty more people at those Zags games felt they didn't need masks, but they chose to wear them anyway because, hey …
They wanted to see the games.
Stockton apparently felt so deeply about the subject, and was so anti-mask, that he was willing to miss watching the Zags for the first time in almost forever.
Gonzaga had no option except to enforce its rule.
End of discussion.
AS FOR the letter supporting a friend who was involved in an act for which she has been charged criminally, well …
That's a different matter entirely, but it is not some stand-up-and-scream demand to overthrow the government.
If Stockton had done THAT, we'd be having an entirely more serious conversation.
Instead …
Consider: It's common with defendants at trial — accused of various felonies and misdemeanors — to have friends, colleagues and so forth testify (or write) on behalf of their character.
These supporting statements or documents rarely have anything to do with the charge itself — rather, that the defendant's solid moral background should be considered in sentencing.
Assuming there is a sentence, at all.
Stockton was simply exercising a common right to give information to the court.
AGAIN …
Nothing wild or crazy to see here.
John claimed to know this woman and her family, so he wrote to the court, as any of us can legally do — saying he believed she would never set out to harm anyone.
Judges and juries sometimes do form, or tweak, opinions depending on how a person previously has behaved in society.
It's perfectly OK to support someone whom you believe deserves it.
Look, these two things (the mask hubbub and the Jan. 6 letter) would be everyday events if we were talking about Joe the pipefitter down the street.
They hit headlines because it was John Stockton, basketball Hall of Famer.
And because he's Spokane's Hall of Famer.
Just the slightest brush with sports, really.
So, let's just call it a day and move along, shall we?
Email: scameron@cdapress.com
Steve Cameron's "Cheap Seats" columns appear in The Press three times per week. He also writes Zags Tracker, a commentary on Gonzaga basketball which is published monthly during the offseason, and weekly beginning in October.
Steve suggests you take his opinions in the spirit of a Jimmy Buffett song: "Breathe In, Breathe Out, Move On."
Recent Headlines
---