THE CHEAP SEATS with STEVE CAMERON: Mayfield rumors continue, like it or not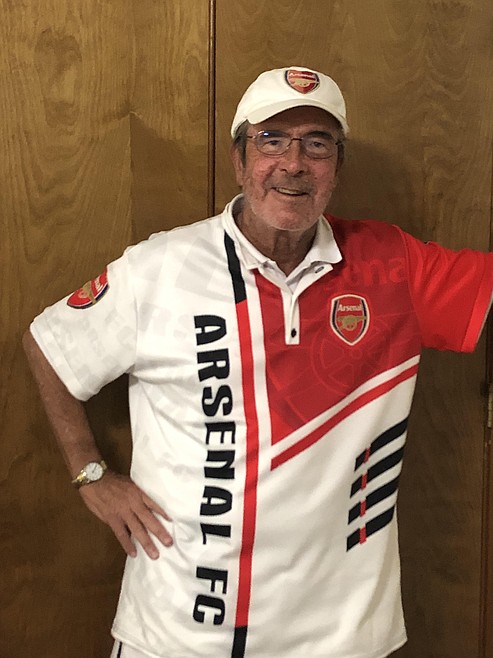 Flirting with danger.
Just a mention of the Seahawks and Baker Mayfield in the same sentence brought in so many emails, it put my aging laptop on the injured list.
But it's a story worth pursuing, so I'll have to gamble with creaky technology.
Let's see, some of you were excited about Mayfield.
And some were …
Ahh …
Not.
Let's hear from a member of the anti-Mayfield contingent to re-start the discussion.
I'm going to grant a regular contributor some anonymity here, so I'll just refer to this gentleman as E.P.
His take on Mayfield was pretty straightforward …
"Let's see," he wrote, "you want a 'troubled' quarterback with a bad shoulder and an unproven history in the NFL to come to Seattle.
"Hmmm, sorry, he's making $18 million and unhappy."
I'll show you my reply in a second, but just for the record, I am not advocating for the Hawks to acquire Mayfield.
All I'm doing is following the bread crumbs as Seattle tries to sort out a shaky quarterback situation for the 2022 season.
I've said all along that I don't think Pete Carroll and John Schneider have closed the books on their QB situation going forward.
ANYHOW, here's what I wrote back to E.P. (and now have forwarded to you) …
"Wasn't Russell Wilson a 'troubled quarterback' with all his questioning of the offense, blaming his offensive line on national TV, and so forth?
"It's also not fair to call Mayfield 'unproven,' since he took the Browns to the playoffs two years ago (for the first time in forever).
"His shoulder injury — his non-throwing shoulder — has been repaired.
"If this guy gets with the right team and right QB coordinator, he can take another team to the playoffs.
"Two years ago, he was untouchable. You couldn't have acquired him. Now after one season with an injury, on a dysfunctional team, he's available?
"I'm saying that COULD be a pretty good deal. Surely, you don't think Drew Lock is better than Baker Mayfield.
"Anyhow, what I said (in my column) was that the Seahawks might think it's an acceptable risk — especially since they have no quarterback with ANY record of success on the roster."
Let me add here that just two seasons back, Mayfield threw 26 touchdown passes against just eight interceptions, and then connected on three TD throws while leading the Browns to their first playoff win since 1995.
OK, since my exchange with E.P. (and several other readers who had various opinions), a few items of interest have occurred.
Few have been concrete — for instance, Mayfield did not report to the Browns' OTAs this week — and most have been rumors.
Informed rumors, in some cases, but hardly anything that you could use for a home mortgage.
IT HAS been reported in several places, for instance, that the Browns have had discussions with the Seahawks and with Carolina.
The Panthers, though, traded up in the draft to take Matt Corral from Ole Miss, and they have Sam Darnold to keep the seat warm.
The Browns apparently want something in return if they are going to eat a good share of Mayfield's $18.8 million guaranteed salary for this year.
Sources around the league suggest that Cleveland has tried to low-ball the percentage of that salary it would have to take on, while on the other end, a team like Seattle can more or less hold the Browns hostage — although, for how long depends on whether Carroll truly wants Mayfield.
There's another issue here, as well.
You don't trade for a player like Baker Mayfield (or even sign him as a free agent, which he could become), to use him just for a year.
IN OTHER words, if something were to work out with Mayfield, Carroll and Schneider not only would have to untangle this bizarre situation with the Browns, they'd have to come to some contract agreement that takes Mayfield a few seasons down the road.
Ordinarily, you'd think Pete wouldn't be all that thrilled with letting Mayfield run his offense for the next few years.
But I remind you again that Pete will be 71 during the coming season, and he wants to win now.
If Seattle passes on a QB with Mayfield's resume in the NFL, then it becomes a wild gamble with Drew Lock, or …
Even more uncertainty trying to land a franchise quarterback in next year's draft.
I'm just saying, there are conversations going on.
Mayfield to Seattle is more plausible than you might think.
Hey, maybe you could learn to love him.
Email: scameron@cdapress.com
Steve Cameron's "Cheap Seats" columns appear in The Press three times each week. He also writes Zags Tracker, a commentary on Gonzaga basketball which is published monthly during the offseason, and weekly beginning in October.
Steve suggests you take his opinions in the spirit of a Jimmy Buffett song: "Breathe In, Breathe Out, Move On."
Recent Headlines
---