We could finally have a 70-degree day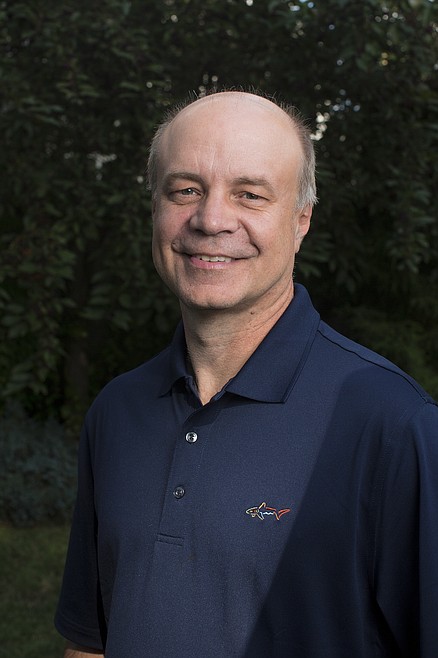 Our spring season has felt more like winter across the Inland Northwest. Last Thursday, May 18, there was a coating of snow near Spirit Lake and Sandpoint. Mean temperatures for April and much of May have averaged around 5 to 8 degrees below-normal. According to Cliff's records, this is the longest stretch we've seen without a 70-degree day.
The last time it was over 70 degrees was on Oct. 5, 2021. Also, this will be the latest we have gone into the spring season without a high temperature in the 70s. In 1927 and 1948, the first 70-degree day of those years occurred on May 15. It looks like we have a good chance to hit 70 degrees or higher by the middle of the week, but the warmer weather is not expected to last long as more chilly air is expected to move into the region. By the way, the earliest 70-degree day in Coeur d'Alene happened on March 10, 1971. Kellogg's earlier day with a high temperature in the 70s occurred on March 2, 1968, and the Spokane International Airport hit 71 degrees on March 9, 1889.
While the Northwest has been shivering with this chilly weather pattern, we're seeing the opposite extreme across the central and eastern part of the country. Last week, readings were topping 90 degrees across the Great Plains to the Carolinas and northward into the Northeast. Highs in Texas already topped the 100-degree mark earlier this month. The desert areas of California and Arizona are already sweltering with triple-digit temperatures. With the extreme dryness and high heat, wildfires have been breaking out across parts of the desert Southwest.
Highs did manage to cool down over the weekend across the central U.S., but the upcoming summer season is likely to be shaping up to be hot with more drought conditions likely from areas west of Interstate 35, which runs through the middle of Texas, Oklahoma, Iowa and eastern Minnesota. By looking at the U.S. Drought Monitor, much of eastern Washington is experiencing moderate to severe drought, but moisture levels are good across much of North Idaho. However, we're seeing extreme to exceptional drought conditions in central Oregon, southern Nevada, eastern New Mexico and the western half of Texas. North-central Montana is currently reporting severe drought.
In other parts of the world, there has been deadly flooding in South Africa and extreme early-season heat in India and Pakistan. According to an article in Bloomberg, Europe's weather in 2021 had catastrophic flooding in Germany and Belgium along with the hottest summer on record. The intense heat set off numerous wildfires in eastern Siberia.
Here in the Northwest, thanks to the above-normal precipitation, our region's snowpacks are about 125 percent of normal. That's much higher when the measurements were taken in early April as we were only seeing 80 percent of normal.
Local outlook
In terms of our local weather, the cooler and wetter than average weather pattern is expected to continue into at least early-to-mid June as the upper-level jet stream continues to direct these cool storms into our region. The average precipitation for May is 2.37 inches and there's little doubt that this month will be another one with above normal moisture.
June's average rainfall in Coeur d'Alene is 1.93 inches and I think there's a good chance we'll see more than 2 inches of moisture next month. However, Cliff and I believe that we'll eventually see a major flip to the warmer and drier than normal side either in mid-to-late June or July. These extreme patterns can easily change our weather in a hurry, especially here in the Inland Northwest. The snowfall season was a good example as we started off with over 50 inches of snow into early January. The snow practically stopped with the most snowless period from Jan. 8, through April 8 in history.
Then, the snow returned with a little over 10 inches in April with winter-like conditions in May. With the potential of a hotter and drier summer season in the Northwest, the wildfire forecast increases the possibilities of major blazes in our region in August, especially across eastern Washington. However, northern and central Idaho are expected to be close to normal through much of the summer season. Regardless, it will probably be another rough wildfire season across the western U.S.
• • •
Contact Randy Mann at randy@longrangeweather.com.
Recent Headlines
---