'Firestarter,' 'The Northman' and predictable box office bombs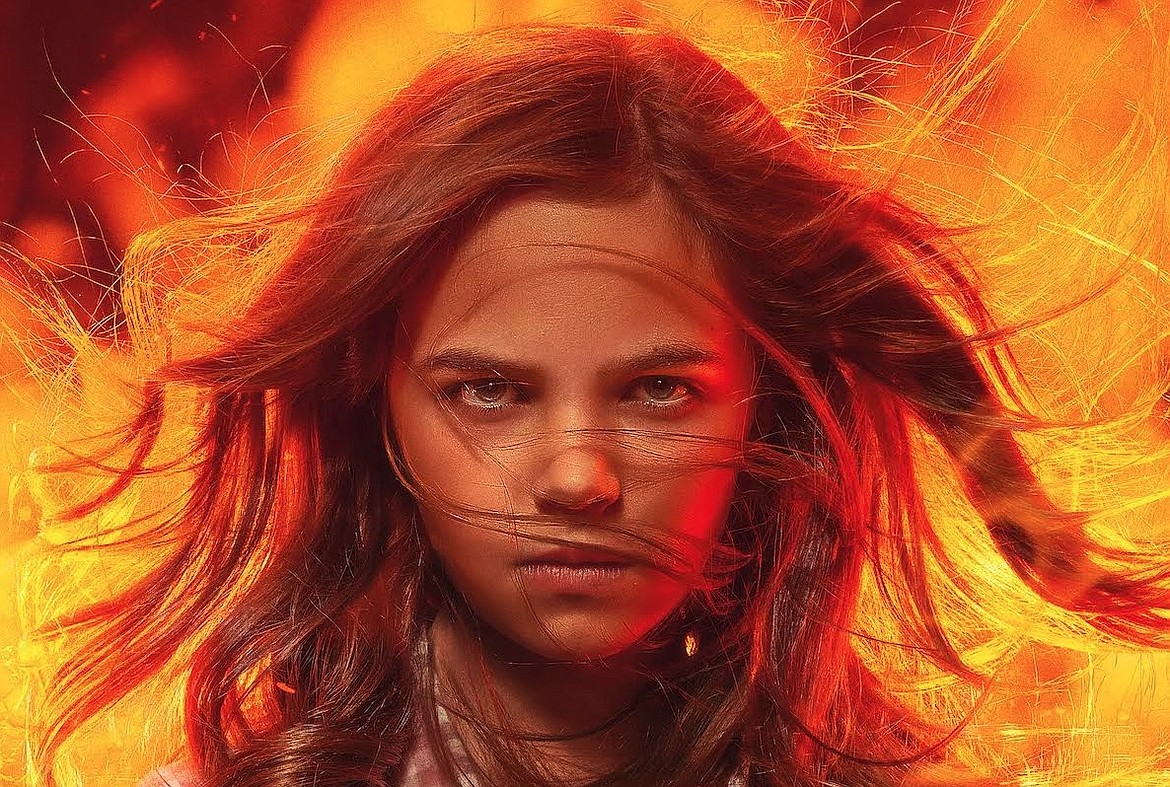 "Firestarter"
Photo courtesy of UNIVERSAL/FOCUS
by
TYLER WILSON/Coeur Voice Contributor
|
May 18, 2022 1:00 AM
Not all Stephen King movie adaptations are created equal.
The new "Firestarter" movie roasted at the box office last weekend, earning less than $4 million. Blame it on a number of factors: 1) The movie had atrocious reviews. 2) It debuted day-and-date on the Peacock streaming service. 3) It's not nearly as popular as other Stephen King brands like, say, "It" or even "Pet Sematary."
I can personally confirm the poor quality of the new "Firestarter," which stars Zac Efron as a telepathic father trying to protect his fire-wielding young daughter (played by Ryan Kiera Armstrong, in the role originated by Drew Barrymore in the 1984 film) from a shady government agency. With a perfunctory script and long stretches of tedious table-setting, "Firestarter" lacks excitement, horror or really anything one would expect from such a spectacle-centric premise.
The poor performance of "Firestarter" also shows how even "superhero-adjacent" movies get crushed by the name-brand heroes of DC and the Marvel Cinematic Universe.
Given the final product, it makes sense that the film landed on Peacock instantly, as it's a recognizable-enough title that it might (temporarily) prevent a subscriber from canceling their $4.99 monthly payment. But why would anyone pay more to see it in a theater, especially with a "real" superhero movie like "Dr. Strange" already available?
Nobody outside from the film's production will lose sleep over the box office failure of "Firestarter." A sadder case is that of "The Northman," an original Viking epic from Robert Eggers, the filmmaker behind "The Witch" and "The Lighthouse." Eggers' filmography definitely caters to a certain moviegoer — the adventurous type who get more excited about films released by the studio A24 than the latest from the MCU (count me as one of those people, I guess).
As visually striking as it is violent, "The Northman" tells a familiar tale of bloody familial rivalry, as warrior prince-turned-exile Amleth (Alexander Skarsgard) looks to avenge the death of his father (Ethan Hawke in a lively extended cameo) and rescue his mother (Nicole Kidman). You also get a few scenes of a reliably gonzo Willem Dafoe as a tribe jester.
After a thrilling and hectic opening act, "The Northman" settles down in its later stages as Amleth poses as a slave in order to get closer to his treacherous uncle (Claes Bang in a standout performance). Amleth also draws closer to another slave/amateur sorcerer, played by Anya Taylor-Joy.
Though we're meant to support Amleth's quest for bloodshed, Eggers occasionally undermines the driving action with character glimmers that suggest the heroes and villains may not be who they seem. But, ultimately, slaughter endures as a way of life in "The Northman."
This kind of nuanced storytelling, alongside the graphic violence and bizarre supernatural elements, automatically makes "The Northman" a tougher sell to broader audiences. Unfortunately, any kind of Viking epic requires a substantial budget to execute, and reports pin "The Northman" with a budget of $70-90 million (which ballooned, in part, because of COVID-related production disruptions).
A $90 million budget for a weird Viking epic would be a tough sell under even the most ideal box office conditions, let alone one being influenced by COVID, expanded streaming options and competition from outsized Disney-owned franchises. As much as some hope for a success like "Gladiator," most of these types of films suffer a fate closer to the financial crater that was "The Last Duel."
Sure enough, after three weeks in wide theatrical release, "The Northman" grossed around $30 million. It's still in theaters but now also available to rent for $20 at home (following a trend of Universal/Focus titles that send movies to premium video on demand after 17-31 days). Even if it rents like gangbusters, "The Northman" will likely be a financial failure, and a predictable one at that.
If amateur box office analysts like myself can see the inevitable underperformance of movies like "The Northman" and "Firestarter," how do you expect major studios to respond? In the case of "Firestarter," I suppose few people care about having more third-rate Stephen King adaptations. But do we really want to discourage ambitious projects like "The Northman"? I'd rather see him make daring choices than settle into making the next "Spider-Man" or something.
Then again, it's not my $90 million.
• • •
Tyler Wilson is a member of the International Press Academy and has been writing about movies and pop culture for Inland Northwest publications since 2000, including a regular column in The Press since 2006. He can be reached at twilson@cdapress.com.
Recent Headlines
---