Covert ops make for epic surprise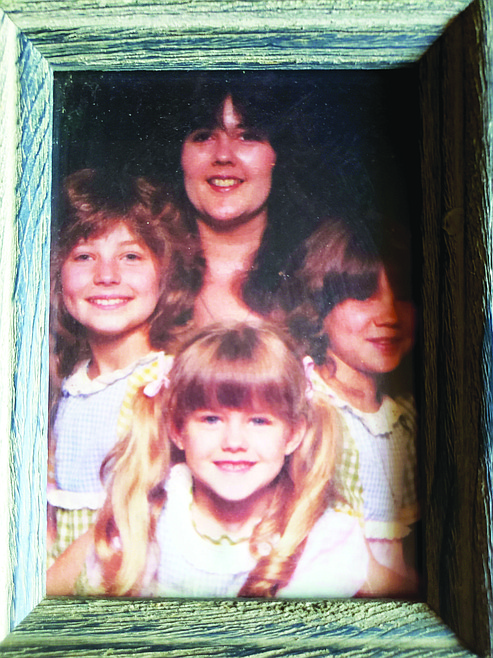 The merry month of May has not disappointed. For the more-than-300 people who appear in Main Street Birthdays this month I'm wishing you the best. Despite all of my verbal celebrating, the actual celebration of my birth is usually a fun lunch with a group of girlfriends, two of whom, Anne Hagman and Suzanna Spencer, also have May birthdays. Then Bert and I enjoy a special dinner out. We had reservations for Saturday night at Beverly's.
So even with this being a decade milestone birthday year my expectations were happily more of the same. It's obvious that I'd been oblivious to copious amounts of behind-the-scenes plotting or my family and friends are just really good at covert ops. I suspect it's a bit of both.
On the eve of my birthday I planned to be meeting my girlfriends at Tilly's on Seventh for our annual gathering of girlfriends to celebrate May birthdays. Pam Houser had it organized per usual and Joe and Cindy Doellefeld opened their cafe doors just for us. I headed out at 5 p.m., leaving Bert home relaxing in the recliner, and said I'd be back in a couple of hours.
Well, about 15 minutes after I arrive and visit with friends for a bit Pam asked me to pose with my cake for a photo. She was very specific about where she wanted me to stand. I was still absolutely clueless that the gathering was anything out of the ordinary. That is until my eldest daughter, Alyssa, who lives several hundred miles away in north-east Montana and is in the middle of opening a business and prepping for her son's high school graduation in a week, leans around me with a smile. I look up and behind me and sure enough coming out of Tilly's kitchen there's the graduating senior grandson,Connor, daughter Melani who lives in south-west Washington, daughter Sarah who'd flown in from Phoenix, our grandson Matthew who actually lives here, my sister Janna and brother-in-law Rick, and Bert. Our third grandson, Jared, flew in first thing Saturday morning so my birthday cup runneth over with all of our daughters and all of our grandsons together at the same time in the same place for the first time in over a decade.
Janna and Rick had been harboring and loving on my people at their home since Thursday, while the girls ran party errands and did everything in their power via social media and texts to successfully keep the secret of where they really were from their oblivious mother.
We had a most glorious 36-hour 70th birthday family and friends jubilee, a giant slumber party. There were pedicures for me and the girls and Bert and the grandsons played a round of golf. There were hundreds of photos and selfies and laughs and hugs. The daughters and I recreated a family photo circa 1981, which I'd bemoaned not being able to do for years.
By the time everyone headed home to points east, west and south on Sunday my heart was filled to the brim, even if I was feeling my age.
It really is true that the best gifts are things that money can't buy. My family and friends are special and I am blessed. I'm still grateful and in awe that the daughters and grandsons arranged busy schedules to travel collectively over 2,500 miles to be here for that moment in time.
As someone who really doesn't like surprises, I make an exception for this one. It was epic!
---
Happy birthday today to Vicki Isakson (50!), Lauren Hopkins, Jeanne Helstrom, Amy Corbett, Tom Ball, Corky Chadderdon, Shaun Johnson and Tina Haskin. Tomorrow Laura Stensgar Penney, Tom Lien, Vera Brown, Julie Kohut, Jessica Smalley, Tammy Rupinski and Rick Nowoj eat their birthday cake. On Friday Jeannie Steele, Heather Hart, Barry White, John Goedde, Billie Gross, Shawn Nash, Tina Smith, Jana Hull and Lindsay Herbert blow out the candles. Donna Jessick Atwood, Jessica Bauman (40!), Ruth Fullwiler, Jessica Capaul, Dick Epstein, KV Nelson, Pam Freeman and Carter Hamby celebrate the day of their birth on Saturday. Kalil Barkie, Michelle Fehling Purcell, Fred Glisson, Ken Keast, Tasha Seath and Jonathan Larson celebrate on Sunday. Marlo Faulkner (80!), John Webb, Denise Durflinger, Margie McGaughey, Theresa Williams, Tom Morgan, Susan Ballinger, Joel Riner, April Needham, Steve Vick and Elaine Pandolfi start the week with Monday bithdays. Richard Wilson, Shirley Galloway, Adam DeLuca, Amy Moffat and Michelle Pfennigs share a birthday on May 24.
---
Kerri Rankin Thoreson is a member of the National Society of Newspaper Columnists and the former publisher of the Post Falls Tribune. Main Street appears every Wednesday in The Press and Kerri can be contacted on Facebook or via email mainstreet@cdapress.com. Follow her on Twitter @kerrithoreson.
Recent Headlines
---