Tornadoes show tempest in Northwest teapot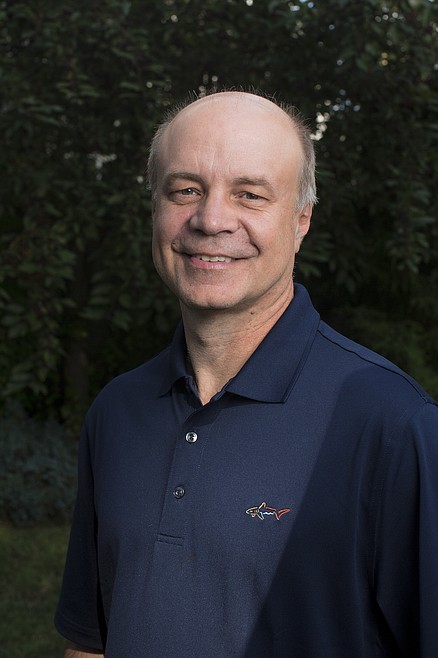 Randy Mann.
JAKE PARRISH/Press
We're barely halfway through the month, but May has been wild across the Inland Northwest as well as the rest of the country.
Since the beginning of the month, our region has reported temperatures near 30 degrees. Snow pellets were spotted on Mother's Day, and two tornadoes in the Spokane area Friday, May 6, were confirmed by the National Weather Service.
According to disastercenter.com, Washington averages 2.5 tornadoes a year, while Idaho sees about four twisters per year. Out of the 50 states, Idaho ranks 36th for the frequency of tornadoes. Most of the twisters are reported in the southern part of the state.
One of the worst severe weather and tornado outbreaks ever seen in our region occurred on May 31, 1997, across eastern Washington and northern Idaho. On that day, four F1 twisters hit Stevens and Spokane counties, with one F1 tornado striking Athol in northern Idaho and an F0 spotted near Lewiston. Fortunately, there were no deaths or injuries.
An estimated record 10 tornadoes touched down in Washington and Idaho that day. In Kootenai County, an F2 was reported, one of the largest ever seen in the region. An F1 was reported in Jefferson County.
In 2019, four tornadoes were spotted in southern Idaho and two in western Washington. All tornadoes in Idaho were rated as an EF0.
However, on Oct. 18, there was an EF1 twister seen in Mason County, Wash., which is west of Seattle. Our neighbor to the east, Montana, had four tornadoes in 2019. Three were rated as an EF0, but there was an EF1 in Carter County, located in the extreme southeastern portion of the state, on July 18.
Tornado intensities are measured using the Enhanced Fujita Scale, with an EF5 being the most destructive. This scale was implemented in early 2007 and has the same design as the original Fujita scale, which included ranges from an F0 to an F5.
In an average year, there are about 1,200 tornadoes sighted in the U.S. In 2021, there were an above-normal estimation of 1,377 twisters. Most of them occurred during intense outbreaks in March, May, July, August and October. December was also a very active month for tornadoes. In fact, there was a record 227 twisters last December, which more than doubled the previous record.
For 2022, there have been 531 confirmed twisters. Tornado season literally started on the first day of the year as a small outbreak hit the southeastern portion of the country. Thirteen twisters were seen with an EF2 in Kentucky. There were three large outbreaks of twisters in March that struck the Midwest in early March, then the southern and eastern U.S. in the mid-to-late-March timeframe.
The U.S. receives more tornadoes than any other country. In fact, there are four times more twisters here than in Europe.
In recorded history, tornadoes have been seen in all 50 states. In Alaska, there were only two twisters reported, one in November 1959, and the other in August 2005. Both were on the very low end of the intensity scale. Since 1950, Hawaii has seen 49 tornadoes.
In other weather news, in addition to the crazy weather in the Northwest, it's been the opposite extreme in the southern and central portions of the U.S. record high temperatures of over 100 degrees have already been reported in the Phoenix area. Highs hit a record-breaking 112 degrees last Saturday in parts of central and south Texas. Hot and humid conditions with readings in the 90s were reported in the Midwest, more typical of July.
The dry and hot weather has already sparked numerous wildfires in Arizona and New Mexico. Since the beginning of the year, there have been nearly 24,000 fires in the U.S. that have burned close to 1.3 million acres. That's more than double last year's figure and more than 10 times higher than the same time in 2019.
Local weather
In terms of our local weather, the cooler-than-normal sea-surface temperature event, La Nina, gained strength earlier this month, which likely contributed to the recent bout of colder weather. More moisture is expected to stream into the Inland Northwest through at least the end of this month.
It still may be cold enough to produce snow in the higher mountains. I don't believe the lower elevations will see any additional snowfall for the season, but there could be a few flakes mixing in from a few storm systems over the next several weeks. If this were to happen, it would likely occur in the overnight hours or in the early morning.
Stay tuned.
• • •
Contact Randy Mann at randy@longrangeweather.com.
Recent Headlines
---