THE FRONT ROW WITH JASON ELLIOTT: Local teams weather through another spring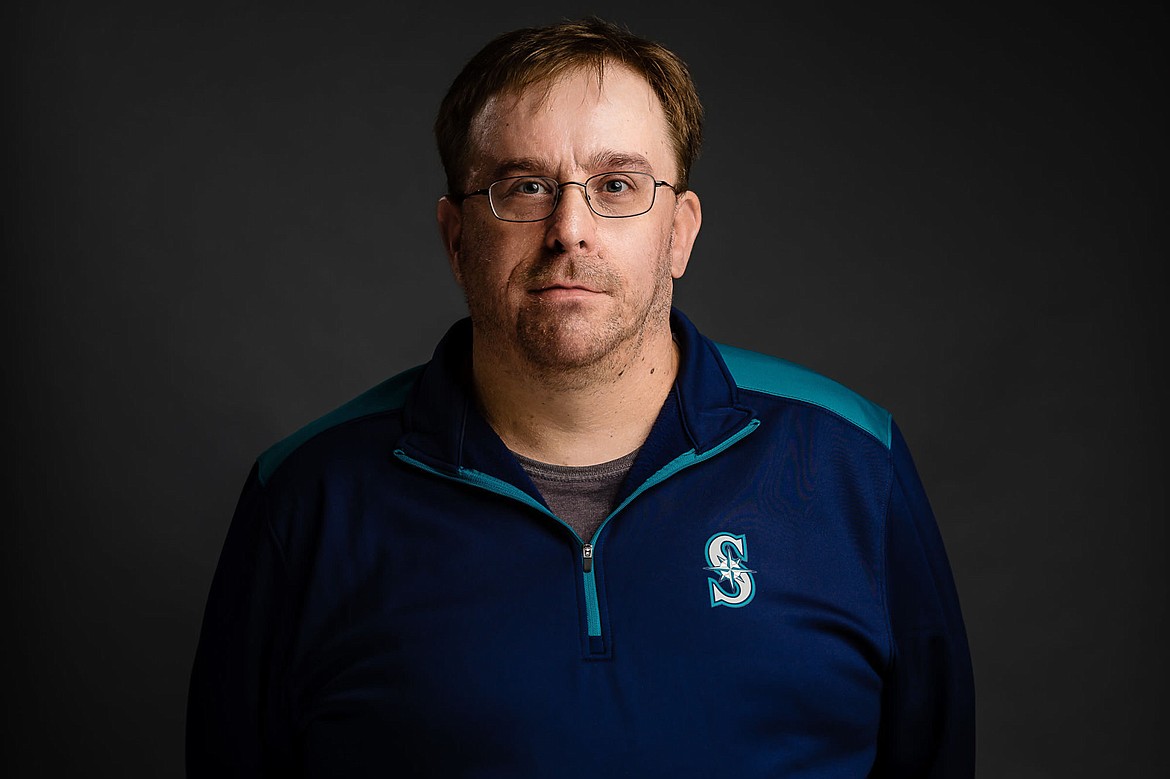 With most, if not all of the precautions from the pandemic seemingly over, it was the hope that we'd get an ordinary spring sports season this year.
Sure, some of those games between the Spokane area leagues and leagues in North Idaho didn't happen as much, but the games went on, no masks — outside of those of the players on the field — and no social distancing.
Now the weather on the other hand, was not a welcomed sight.
FOR A majority of the season, teams had to fight off weather delays, rainouts and whatever else you can think of as the games went on.
During last Thursday's District 1 all-star meet in Post Falls, contested in steady rain, some athletes opted not to compete to risk getting injured before this week's state-qualifying meets.
Smart move on their part.
During Monday's 4A Region 1 golf tournament at the University of Idaho Golf Course, as well as the 2A District 1-2 tournament at Pinehurst Golf Course, players had to deal with a variety of issues.
"It was sunny, but very windy and cold," first-year Lakeland coach Rick Anderson said. "But the course was in excellent shape. Moscow did a great job of putting on the tournament."
The lone Hawk qualifier for state starting Monday was junior Brady Hanna, who was second individually with an 82. In a tournament that only qualified its top team, Moscow's boys won with a 346, followed by Sandpoint (348) and Lakeland (354).
"Brady could have scored a little better, but was really happy with an 82," Anderson said. "An 82 is right there. I'm a little discouraged that we lost by eight strokes as a team. But all three of us knew it was going to be tight. I felt like we had a good shot, but just came up a little short."
In Pinehurst, the rain held off long enough for most to finish.
"It only rained for a little bit," Mullan coach Paul Elston said. "The weather wasn't too bad, and really was the best we've had all season."
Sometimes, because of the not-so spring conditions, teams found themselves having to finish games before darkness set in.
A little over a decade ago, working in the Silver Valley, I'd often think to myself during the Legion baseball season that games at Morehouse Field in Osburn cut it close sometimes. Oftentimes, with doubleheaders, games started at 3 p.m., with the nightcap getting started anytime from 5:30 to 6 depending on the outcome of the first game.
Those later games often finished before it got dark, but it was pretty close.
Some coaches agreed that the schools might need to look into alternative ideas, either being more flexible with schedules and rescheduling when needed.
Hopefully by next spring, schedules and weather are the last thing on their minds.
YOU REALLY have to hand it to the NFL for its announcement of the 2022 schedule on Thursday night.
With a few key matchups on the calendar this season, they sure picked a doozy for the first Monday Night Football game on Sept. 12 as Denver, and new quarterback Russell Wilson, returns to Seattle for the first time since being traded in March.
Sure, why not, right?
Seems a little less than ideal that the process of moving on from Wilson, who led the Seahawks to a pair of Super Bowls, begins with facing him to start the rebuilding process.
It should be entertaining nonetheless.
The game might be pretty good too.
Jason Elliott is a sports writer for The Press. He can be reached by telephone at 208-664-8176, Ext. 2020 or via email at jelliott@cdapress.com. Follow him on Twitter @JECdAPress.
---