Aiming for attorney general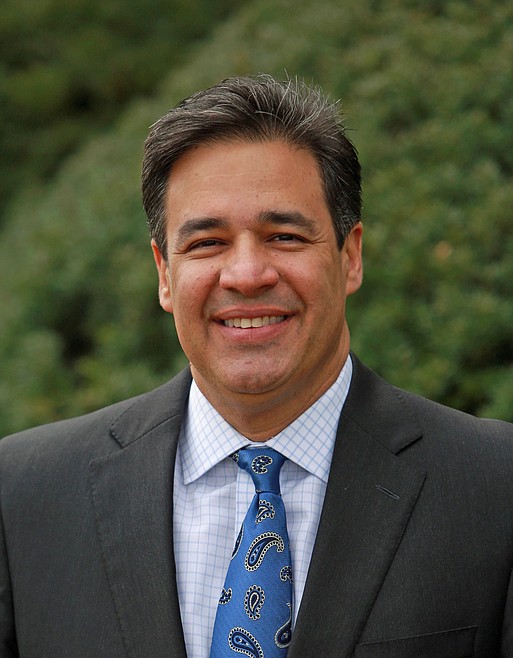 by
DEVIN WEEKS
Staff Writer
|
May 11, 2022 1:00 AM
Former Congressman Raúl Labrador announced his candidacy for attorney general in November.
He first stepped into the world of politics in 2006 when he won the Republican nomination for Idaho House Seat B and secured his position in the Idaho House of Representatives in the general election that year.
He was then elected to Idaho's First Congressional District and served from 2011 to 2019.
"Everywhere I go, people are excited that I'm running for attorney general," he said Tuesday during an interview at The Press. "I never thought this would happen, but they miss me. I've been around for a while and I served the people of, especially, the First Congressional District really honorably and really well. I think a lot of people say how they miss having that kind of representation, somebody who listens and who talks to the people, who reaches out.
"My role is to be a public servant to the people, not just a politician," he said. "I love public service. I love serving the people."
Labrador, of Eagle, is running against incumbent Attorney General Lawrence Wasden and Kootenai County lawyer Art Macomber.
Labrador believes he is the best candidate because he said the Idaho Legislature no longer has faith in Wasden.
"Even when he gives them good legal advice, they don't follow it," he said. "The people don't trust him."
Regarding why he deserves the local vote over Macomber: "The Kootenai County Republican Party endorsed me, even though he's a member.
"It's because they know my history," Labrador said. "I'm a strong conservative who gets results. I'm not just campaigning on being a conservative and standing up for freedom and liberty. I've actually done that again and again. I've proven myself. They know I'm a proven fighter. They want an aggressive attorney general who can actually win."
Labrador and his team have made frequent appearances in North Idaho, including a barbecue event in Coeur d'Alene City Park on Monday night.
"Really, it's just been going from home to home, event to event," he said. "Two weeks ago we were up here and in 48 hours we did 14 events, starting at 9 o'clock in the morning until 9 o'clock at night."
Labrador said his campaign is doing well financially and in the polls.
"But I always run like I'm 20 points behind," he said. "You have to assume you have to do everything to win and that's what we're doing."
He said the No. 1 issue he's hearing is that "everybody's mad" about the government shutting everything down during the COVID-19 pandemic.
"They're upset that we live in a state that they assumed was free, and during this time we actually shut down," he said. "The government had a heavy hand in shutting down businesses, arresting people who were trying to worship in public."
He said that while his son — a high school junior at the time — fared fairly well, he witnessed his son's friends fall behind in their education.
"Our attorney general was telling the government that it could keep extending emergency orders," he said, adding they were only supposed to last 60 days at most.
"When our governor decided he wanted to keep extending those emergency orders, he got a legal opinion from the attorney general that he could keep extending it, even though that's not what the statute says," Labrador said. "This attorney general thinks that his job is to legally justify whatever the governor wants to do. That's not the role of the attorney general."
Labrador said the attorney general is supposed to explain the limits of government, not serve as the governor's personal attorney.
"It's the attorney for the people of Idaho and should be standing up for the rights of the people of Idaho," he said.
He shared a comment from a friend providing an overview of Idaho: "We live in a red state that is managed by a blue team."
"We need to have red management, and that's what I'm going to do as attorney general — ensure that conservative principles are upheld at the state level," he said.
Recent Headlines
---