Hurricane season looks like another doozy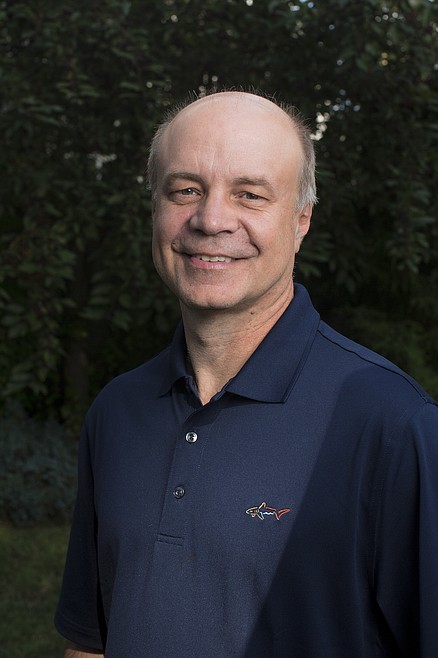 Randy Mann.
JAKE PARRISH/Press
We're less than a month away from the start of the 2022 tropical storm and hurricane season. Thanks to the La Nina pattern, many hurricane forecasters, including us, are predicting another above-normal season in the Atlantic and Caribbean waters.
The 2021 season was the third-most active on record as it produced 21 named storms. It was also the second consecutive season, and third overall, in which all storm names were used.
However, starting with the 2021 season, the Greek alphabet is no longer being used when named storms exceed 21. Instead, they will use a "supplemental list" of names based on the modern English alphabet.
There have been 21 names per list and those beginning with Q, U, X, Y and Z are not listed because the WMO said those letters are "not common enough or easily understood in local languages to be slotted into the rotating lists."
Last year was also the sixth consecutive year with above-normal tropical storm activity. The damage from storms last year was more than $80 billion, the third-highest in history. Only 2005 and 2017 were higher.
The 2017 season was the costliest tropical cyclone season on record with a price tag of over $282 billion. That figure accounted for about 25 percent of all the combined natural disasters in the United States from 1980 until 2017.
The normal season begins on June 1, but Tropical Storm Ana formed on May 22, 2021. That was the seventh consecutive year that a named storm formed prior to June 1.
The prior year, 2020, was the most active and fifth costliest Atlantic hurricane season in recorded history. There were a record 30 named storms that led to over $51 billion in damage. The first named storm, Tropical Storm Arthur, formed on May 16, 2020, and the next tropical storm, Bertha, formed on May 27, just 11 days later.
Seven hurricanes formed last year. Four of those storms strengthened into major hurricanes, a Category 3 or higher.
The strongest hurricane to hit the U.S. coastline last year was Hurricane Ida as a Category 4 storm in southeastern Louisiana, literally 16 years to the day after Hurricane Katrina ravaged the same area.
In 2020, a major storm struck southwestern Louisiana as a Category 4 hurricane, which was the strongest in terms of wind speed since the 1856 Last Island hurricane.
Storm names are retired when they're very deadly or destructive and replaced by other names. Last week, the World Meteorological Organization (WMO) retired Ida, the major Category 4 hurricane. It will be replaced by Imani when the list in 2021 is repeated in 2027 as the names for the Atlantic and Caribbean storms are recycled every six years.
In 2020, four named storms were retired. They included Dorian, Laura, Eta and Iota.
Since 1953, names have been used to identify tropical storms and hurricanes. The National Hurricane Center and World Meteorological Organization have retired 94 names. The letter that has the most retired names is "I" with 12.
The official date the tropical storm and hurricane season begins is June 1 and ends Nov. 30. Based on the 30-year average from 1991 to 2020, there is a new average of about 14 named storms. Seven of those storms become hurricanes with three of them in the "major" Category 3 or above.
For this year, Cliff and I see another active season as ocean water temperatures are favoring this type of pattern. With the La Nina along the Equatorial regions, the Atlantic basin continues to have warmer-than-normal sea-surface temperatures, which is very favorable for the development of tropical storms.
We believe we could see around 17-22 named storms, with six to nine forming into hurricanes. Approximately three to five of them could intensify into a major Category 3 or higher. It's also possible that three to five tropical storms or hurricanes may hit the U.S. coastlines later this year.
Local weather
In terms of our local weather, April was a chilly month across the Inland Northwest. According to Cliff's records, April was the fifth coldest in history since 1895 in Coeur d'Alene. Spokane was also the fifth coldest. We had one of the coldest Mother's Day in history with a few flakes of snow reported in the Coeur d'Alene area. By contrast, March was the fifth warmest in the Coeur d'Alene area. We also had the least snowfall ever from Jan. 7 through April with only 6.6 inches.
Cliff and I still see an unsettled weather pattern with occasional rain and thunderstorm activity over at least the next several weeks, perhaps through the end of the month.
Above-normal moisture occurred in April, and May should also end up with near to above-normal precipitation across many locations in North Idaho. Then, our weather is expected to turn warmer and drier later in June with another summer season likely to have below-normal precipitation.
SPECIAL NOTE: Happy Birthday to Cliff who celebrated his 80th birthday on May 6.
• • •
Contact Randy Mann at randy@longrangeweather.com.
Recent Headlines
---