Phyllis Berger, 92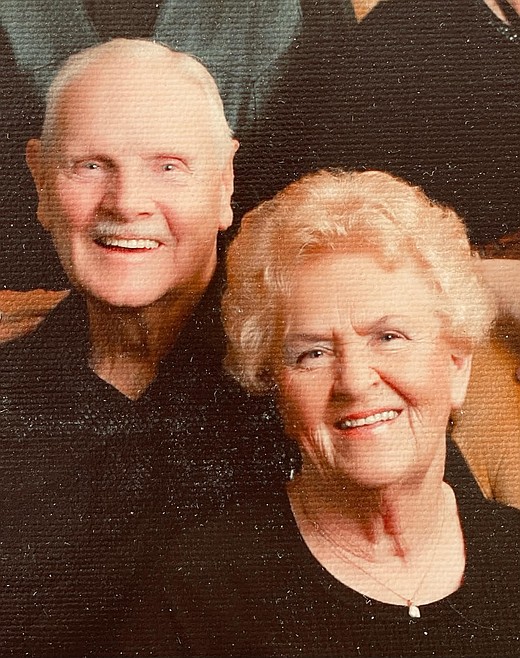 Dearest Mom, you were the best mother, now you are finally free of your earthly body, leaving us on March 20, 2022.
Your time on earth started in Hillsboro, N.D., on Oct. 23, 1929. You were the fourth child of Carl E. Beltz and Mildred F. Reyelts. Your family moved to Spokane for work when you were 16. You graduated from Roger's high school. You met dad (Jackson T. Berger III) at a Valentine's Day dance. You were married August of 1948.
You and dad moved around because of his work. It was always an adventure. Your first home was in a railroad car at the entrance to the Taft Tunnel on the now Hiawatha Trail. Dad at that time was a telegrapher for the railroad. You had us four children, Jackson, Carla, Robert and David. All within five years! You must have been busy. You always worked in banking. Starting in Spokane, then Sandpoint, Idaho, Pinehurst, Idaho and Coeur d'Alene, Idaho. It was there where you finally retired.
You and dad enjoyed retirement in your fifth wheel and traveling down south with all the other snow birds. You two were married 68 wonderful years before dad passed away Nov. 22, 2016. For several years you and dad were both very involved in Christ the King Lutheran church.




















During those years you belonged to Beta Sigma Pi. Your friendship with the women in Pi Master of Beta Sigma Pi was some of the most wonderful and long lasting, you were a member for over 50 years.
What a long and wonderful life it was. You were the best listener, terrific cook and a beautiful person inside and out, loved by all who knew you.
We were lucky enough to find a special home for you to live in for your last year. The wonderful caregivers at Millwood Heritage Adult Family Home made you feel like family and loved you as much as we did. We will always be thankful for them.
Losing you has been hard, we miss you so very much. Here is a poem I would like to share with you. Grief never ends ... But it changes. It's a passage, not a place to stay. Grief is not a sign of weakness, nor a lack of faith ... it is the price of love.
Mom will be placed with dad and our brother Jackson in the Veterans Wall at the Post Falls cemetery in Post Falls, Idaho. Mom was preceded in death by her husband Jack Berger and her eldest son Jackson Berger. She is survived by her children, Carla Phillips( John, deceased), Robert Berger (Trish) and David Berger( Rose M.) She had eight grandchildren, 18 great-grandchildren and eight great-great-grandchildren.
There will be no services per her wish. The family suggests donations to Hospice of Spokane for all the wonderful care, or a charity of your choice.
Recent Headlines
---