Cup of Joe and food to-go
by
NILS ROSDAHL/Special To The Press
|
March 20, 2022 1:07 AM
A third location for Anchored Coffee has opened at 182 N. Neider Ave., across from Costco.
Owner Kassi Allen offers locally roasted coffee, scratch-made food and a staff with bright, eager smiles from 7 a.m. to 6 p.m. daily with take-out items in the new place, another at 930 W. Ironwood Drive and the four-year-old one at 421 W. Dalton Ave.
The new space provides the main baking facility for scones, muffins, cinnamon rolls, sandwiches, burritos, egg bites and bagels and is adding danishes, croissants, to-go quiches, cookies, breads and boar's head meat sandwiches and Wilder coffee.
Check anchoredcoffeecompany.com and watch for new places in Post Falls and Rathdrum.
Align Yoga Studio at 2605 N. Fourth St.
With group yoga classes, sound baths, private yoga sessions and private group events, Align Yoga Studio has opened in Unit 102 of the new Lucille Building at 2605 N. Fourth St.
Owner Amy Hobson offers Anusara and Vinyasa yoga, yoga strength fusion, kids yoga, meditation, pranayama, restorative yoga, sound baths and sound-bowl healing (by appointment) in a warm and welcoming studio.
She is helped by Cassi Gerome and Claire Kincaid-Slate. Phone 208-691-7409. Check alignyogacda.com.
Lakeside Integrative Headache Center Opens
Striving to reduce headache burdens and improve the quality of life with a customized individual approach, Integrative Headache Center opened last week in Suite 106 at 8827 Government Way.
Owner Erika Mikles offers Botox injections, occipital nerve injections, trigger-point injections, medications, lifestyle coaching and work with a migraine certified dietician.
Initial hours are 8 a.m. to 5 p.m. Tuesdays and Fridays with expansions planned. Phone 208-261-2560. Check lakesideheadache.com.
Runway Salon opens
With a variety of options, Runway Salon has opened in Suite 3 at 3330 Grand Mill Lane.
In the industry for more than 25 years, owner Juel and her team offer haircuts, colour, highlights, balayage, Keratin treatments, extensions, makeup and more for men and women. She has been featured in many publications and is booking appointments.
Hours are 9 a.m. to 7 p.m. Tuesday through Friday and 10 to 3 Saturdays. Phone 208-930-0675. Check runwaysaloncda.com.
Now the Tidbits
CenterWell Home Health opens at 1230 N. Northwood Center Court. Details soon.
A centralized location for Numerica will be in Suite 110 at 1250 Ironwood Drive.
Businesses to be in the new Lucille Building at 2605 N. Fourth St. are Northwest Construction Management, Refined Salon and Stylus Wine & Vinyl Bar.
Something is happening with the former Owl Cafe in Hayden.
Post Falls RV Campground is under construction at 70 W. Cabelas Way between the Cabela's store and State Line Walmart in The Pointe at Post Falls.
Many of 16 lots are available in the planned Prairie Crossing Shopping Center in the northeast corner of Highway 41 and Prairie Avenue.
A burger place and cosmetic salon will be in the new building at Fourth and Lakeside.
A new building for Etco Services is under construction off Huetter north of Seltice and I-90
The PACR office building is under construction at 1857 W. Hayden Ave.
Breaking Bread Bistro will be where Davis Donuts was at Fourth and Best.
Watch for a place called Pearl & Tin.
A sign on Wayne Drive in Hayden says "Future home of Blue Chip Chiropractic."
Open Arms Real Choices Clinic will move from 1800 Lincoln Way to 8056 N. Wayne Drive in Hayden.
A new Pizza Hut will be in Hayden.
The Mill will be a four-story mixed-use building at Government Way and Mill Avenue with businesses on the ground level and 43 apartments above.
Consign Furniture has a "coming soon" sign southwest of the U.S. 95-Lancaster Road intersection.
An Express Exterior Carwash is being built in the 3400 block of Seltice in Post Falls.
Major changes are coming to the Greenbriar Inn & 315 Cuisine under new ownership at 315 Wallace Ave.
The Rebel Junk Shoppe at 2424 N. Fourth St. will expand to a street-side location.
Cornerstone, a four-story commercial and residential building, is under construction in Riverstone.
Bruchi's quick service restaurant is planned for a new building north of the corner of Highway 41 and Mullan Avenue.
The former Ugly Fish restaurant building will be a Berkshire Hathaway Realty in Riverstone.
Watch for construction of Vantage Point Brewery across from Michael D's Eatery off Coeur d'Alene Lake Drive.
A Sweet Lou's restaurant and a Grease Monkey auto place will be at the Crossings in Athol.
CdA Kids Dental will be at 1341 N. Northwood Center Court.
TownePlace Suites by Marriott Hotel is being built where the Outback Steakhouse was in the southeast corner of I-90 and Northwest Boulevard.
Several steel storage buildings will be built at 3758 W. Hanley Ave., off Atlas Road, for Hern Ironworks.
A Capriotti's Sandwich Shop will come into the former Chipotle Mexican Grill building at 305 W. Appleway.
A Sarah Hamilton FACE place will be at 2120 Northwest Blvd.
A new commercial and residential building, Midtown Centre, is being built at 821 N. Fourth St.
Watch for major changes with the Burger Bunker and Bunker Bar off Spokane Street in Post Falls.
Watch for a new Numerica complex at 1250 Ironwood Drive.
The Stylus Wine & Vinyl Bar will be at 2605 N. Fourth St.
A large storage complex and new corporate office for Steel Structures of America is being built off Highway 41.
The Den will be a new tavern at 761 N. Idaho St. in Post Falls.
My Nails & Spa will be off Canfield Avenue.
The CD'A Corner Store is adding a kitchen and tables downtown.
Coeur d'Alene Nissan will have a major addition to its building off U.S. 95.
Mountain Goat Lounge will open soon connected to the Moose Lounge downtown.
The Post Falls Pavillion food truck court will be near the Highway 41 and Horsehaven intersection.
Today is the first day of spring.
Contact Nils Rosdahl at nrosdahl@cdapress.com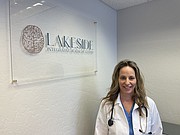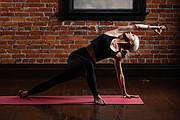 Recent Headlines
---