Man gets prison for abuse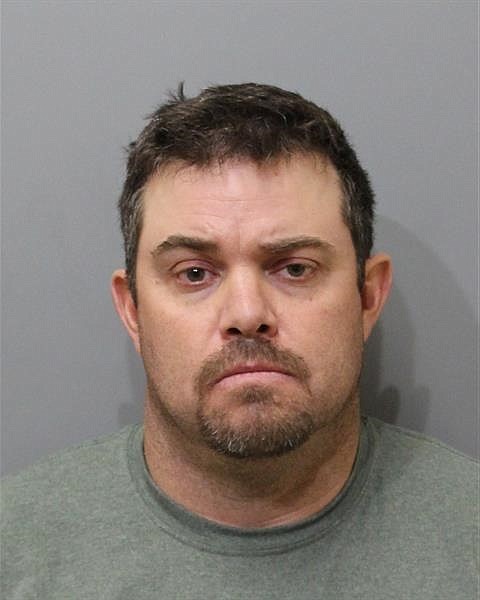 COEUR d'ALENE — A man who "tortured" a family through physical and psychological abuse will spend up to 20 years behind bars.
Travis A. Cook, 44, of St. Maries, pleaded guilty earlier this year to two counts of injury to a child, as well as to domestic battery in the presence of a child, aggravated assault and attempted strangulation, all felonies.
He also pleaded guilty to a misdemeanor count of injury to a child.
First District Judge Barbara Duggan sentenced Cook on Tuesday to 20 years in prison for the numerous offenses, with seven years fixed and the remaining time indeterminate.
That means Cook will be eligible for parole in about seven years.
The charges stem from December 2021, when the Kootenai County Sheriff's Office responded to a report that Cook had spanked a crying baby hard enough to bruise.
A witness provided police with photos of the child's injuries, as well as an audio recording that depicted Cook attacking another child.
Police said "horrifying screaming" was audible in the recording.
Evidence of other offenses surfaced after Cook's arrest on the initial charges.
A teen boy described to police multiple instances when Cook attempted to drown him, holding him down in a partially filled bathtub and forcing his head into a bucket of water.
Cook once slapped the boy hard enough to perforate his eardrum. He repeatedly put the boy in chokeholds and punched him with a closed fist.
A girl said Cook choked her multiple times. She described experiencing tunnel vision, saying she feared she would lose consciousness and never wake up.
Prior to sentencing, a woman told the court that her life changed for the better in December, when police arrested Cook.
"I found the courage to call the police and shed light on the darkness we had lived in for many years," she said.
She wept as she told the court about the decade of abuse she endured.
Cook slapped and punched her, kicked her, spat on her and repeatedly choked her to unconsciousness, all while blaming her for the violence he meted out.
He threatened her with a gun many times, she said, and once shot at her head while they were in a moving vehicle.
She hid her injuries with makeup and avoided seeking medical care for fear that others would discover the abuse.
"All this while being told he is a Christian and the Holy Spirit is telling him about me," she said.
Cook reportedly "weaponized" the Bible's teachings, using his Christian faith to manipulate his victims and control them through fear.
He once reportedly forced a victim to write a letter saying she was "a liar and an unrepentant sinner," which their pastor read aloud to the congregation.
"He took religion to another level and used it to dominate," said prosecutor Rebecca Perez.
Perez said Cook's conduct was "terrifying."
"This is the worst domestic violence case I've ever seen," she said. "He tortured this family for years."
Cook sobbed as he addressed the court, expressing "sorrow and disgust" for his actions.
"It just tears me apart each day," he said.
Cook reportedly never denied the abuse allegations and refused to consider pleading not guilty.
"I just wanted to come clean from the start," he said.
Before handing down the sentence, Judge Duggan noted that Cook's victims endured "years of pain, suffering and a complete absence of mercy."
Duggan said the severity of Cook's abuse made prison the only appropriate sentence.
"Your victims have shown remarkable resilience," she said.
If you or someone you know is experiencing domestic violence or sexual abuse, call Safe Passage Violence Prevention Center's 24-hour hotline: 208-664-9303.
Recent Headlines
---