Is La Nina officially over?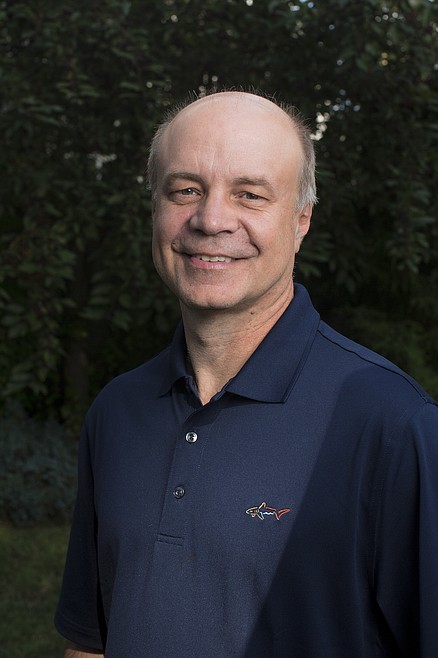 Randy Mann.
JAKE PARRISH/Press
After the coolest spring season on record in Coeur d'Alene and other parts of the Inland Northwest, we finally had our first 80-degree day as the mercury hit 81 degrees on June 22. The last time we topped 80 degrees was on Sept. 9, 2021, with a high of 84 degrees. Highs slipped back into the 70s before rebounding back into the 80s over the weekend. Our weather pattern is changing, so it's going to start feeling more like summer.
Since late 2021, ocean water temperatures along the Equatorial regions have generally been cooler-than-normal. At the end of last year, we had a weak to moderate La Nina, which is the abnormal cooling of sea-surface temperatures in that region. During that time, winter was in full force as Cliff measured over 50 inches of snow. It seemed that we were going to have a snowy winter season.
Then, La Nina weakened or dissipated as ocean waters started to warm up along the Equatorial regions early in the year. From Jan. 8 through early April, we had just over 6 inches of snow in Coeur d'Alene. That was a record for the least amount of snow for those dates, as only a trace of snow was reported in March. It seemed like our chances for any additional snowfall for the season were relatively small in early April. However, Cliff measured over 10 inches of snow later in April as La Nina gained strength.
The La Nina pattern persisted through the spring season as temperatures were over 5 degrees below-normal. We didn't get our first 70-degree day until May 31 and our first 80-degree day last week.
The latest information has conditions are changing in the waters of the south-central Pacific Ocean. According to the Australian Bureau of Meteorology, the agency that closely monitors the warming and cooling of ocean waters, La Nina has suddenly ended. Ironically, the long-range computer models are now pointing to drier and warmer weather across the Inland Northwest in early July. However, there are a few storm systems that could still bring our region some showers and thunderstorms over the next several weeks, so we're not expecting to see a long stretch of dry weather, at least not yet.
Since 2010, when Coeur d'Alene has a dry summer, the following fall is often wetter, in terms of percentages. Cliff and I do believe that we'll see a period of hot and dry weather across the Inland Northwest, but it may not be as intense or last as long as sea-surface temperatures are still a bit cooler-than-normal in the Equatorial waters. Last year's summer season was blistering hot as all-time record heat was reported in late June of 2021.
Despite the recent demise or rapid weakening of La Nina, according to the Australian scientists, the National Oceanic and Atmospheric Administration say that La Nina is still a factor in the south-central Pacific Ocean. It's estimated that weather patterns may continue to be influenced by the cooler waters for up to several months.
It's also been reported that La Nina may not be gone for good. There are new computer models that suggest that this cooler-than-normal sea-surface temperature phenomenon could form or intensify for a third time later this year. Right now, the odds are 50/50 for the return of La Nina, and there have been only three other occasions in recorded history that a triple La Nina has formed. The most recent was from 1998 to 2001. The Australian agency blames La Nina for the devastating floods along Australia's East Coast earlier this year along with other major extremes in the U.S. and other parts of the world.
If La Nina were to come back to life later this year, then the chances are higher for a wetter-than-normal fall season here across the Inland Northwest. As far as snowfall is concerned for the next winter season, it's still too early to tell, but if we get another La Nina, especially a moderate one, the probabilities of good snows in our region would be higher as well. However, La Nina patterns will often favor the continuation of the western drought, especially in California. We've already seen record heat earlier this month and the driest conditions in history since the beginning of the year in the Golden State, so it may be another long summer for this part of the country.
• • •
Contact Randy Mann at randy@longrangeweather.com.
Recent Headlines
---