Mary Susan Bang, 79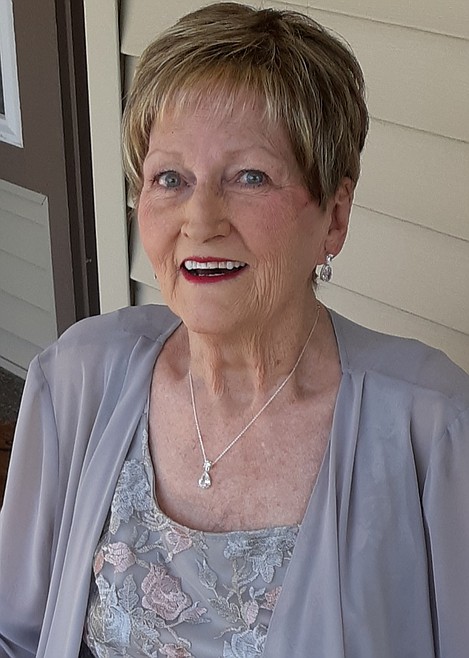 Mary Susan Bang, 79, passed away June 18, 2022, at Kootenai Health in Coeur d'Alene, Idaho.
Mary was born on May 15, 1943, in Chicago, Ill., to Elmer and Adelaide Raabe. She was the baby sister to an older sister, Anita, and older brother and best friend, Bruce.
She graduated from Bradley University in Peoria, Ill., and had the pleasure of living in France. While she was an English teacher for a period of time, she enjoyed working in business. She worked in Human Resources for several years, as well as holding many roles within the accounting department for American Reprographics Corporation. Even after her retirement, she continued working on collections for the organization.
Mary and her husband, Charles, celebrated 45 beautiful years together. They raised their family in Walnut, Calif., and in 2012 they moved to Hayden, Idaho. Mary enjoyed keeping her mind sharp. She was an avid reader, watched "Jeopardy" daily as if she were a contestant herself, completed the crossword puzzle every day and played many word games regularly. She loved spending time with her loved ones.
Mary is preceded in death by her husband, Charles. She is survived by daughters Lisa (husband, Allan), Maggie (husband, Daniel) and Amanda (husband, Richard); grandchildren Lauren, Allison, John, Aaron, Gabriella and Nicholas; sister Anita (and Bruce); and her beloved dog, Heidi.
Memorial service will be Friday, July 1, 2022, at 10 a.m. at Yates Funeral Home in Hayden, Idaho, at 373 E. Hayden Ave. Arrangements are provided by Yates Funeral Home. Online registry and condolences may be found at www.yatesfuneralhomes.com.
Recent Headlines
---