Seen and Unseen, an Eclectic Journey through Art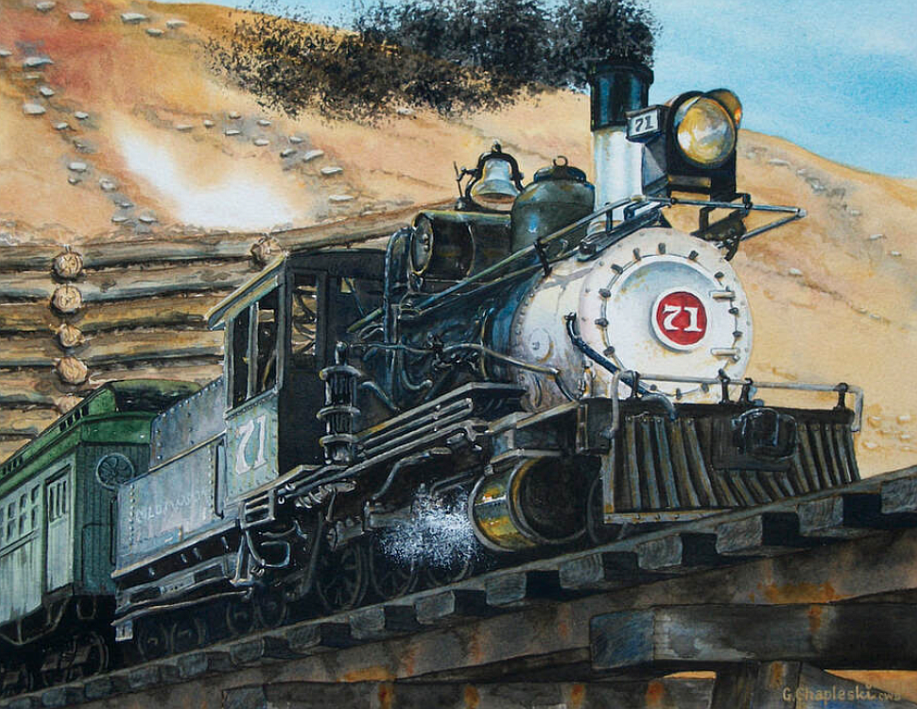 Greg Chapleski's "Train Moving."
by
Press Staff
|
June 24, 2022 1:00 AM
An opening reception for the new "Seen and Unseen, an Eclectic Journey" will be held from 5 to 7 p.m. June 30 in the Jacklin Arts and Cultural Center.
The show will feature artists Terry Swanson Blakemore and Greg Chapleski.
Blakemore's oil paintings and drawings display virtuosity as she plays with abstraction in some pieces, yet zeros on realism in others. Viewing her work is an exploration of the creative experience. Show-goers are encouraged to take their time on this trip and enjoy the variety.
Chapleski's watercolors show an exuberance as wild as his personality. His trains, trucks and moving machines seem filled with the desire to more forward. His work evokes memory as it embraces the joy of life.
The reception is free and open to the public.
Afterward, guests are invited to stay for Improv Night with the Levity Theatre Troupe at 7 p.m. Doors open at 6:30 p.m.
The show is completely improvised — it has never been done before and it will never happen again. Experience the joy, hilarity and fun of a comedy show fueled by audience participation, as performers take suggestions from guests and turn them into scenes.
This show is for all ages. Families are welcome. Tickets are $5.
The JACC is at 405 N. William St., Post Falls.
Visit thejacklincenter.org for tickets and details.
Recent Headlines
---