Trail Association looking for youth volunteers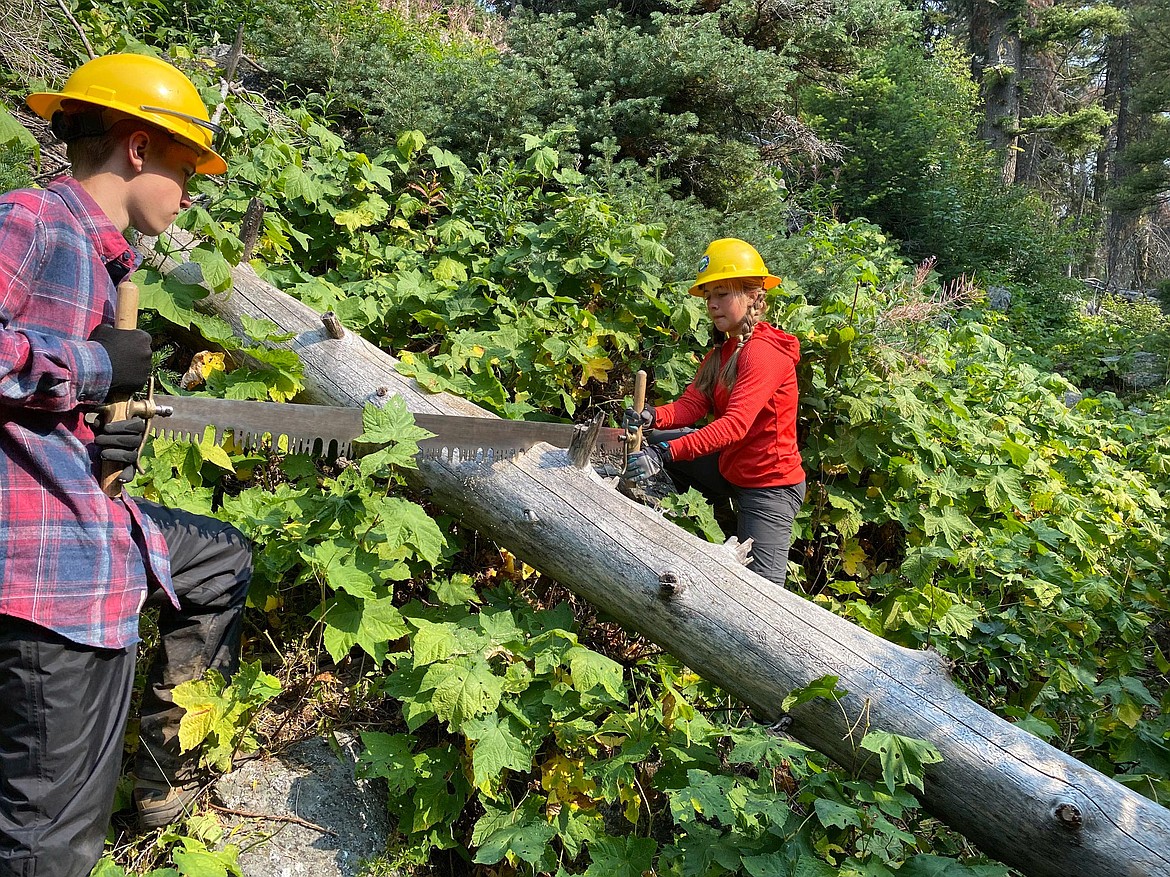 Students use a saw to cut a log during a past Idaho Trails Association volunteer project.
Courtesy photo
The Idaho Trails Association is looking for youth volunteers ages 14 to 18 for a three-day trail maintenance project July 8 to 10 on the Coeur d'Alene River.
This is the Trail Association's first-ever youth project in North Idaho.
"We're so excited to be expanding our youth projects to North Idaho this year," said Kelly Hewes, Idaho Trail Association spokeswoman. "Our trips provide a great opportunity for young people to spend time enjoying nature and learning how to work together on a trail crew."
No experience necessary to join and no cost to sign up. All food will be provided.
Volunteers will learn how to remove logs from the trail using a crosscut saw, how to trim back brush and do tread work on the Coeur d'Alene River Trail, which follows the river and is a designated national recreation trail.
The crew will return each afternoon to camp at a spot with lots of tent sites and a good swimming hole.
"It's an opportunity for teens to unplug from technology, see the beauty Idaho has to offer, and give back to our shared public lands all while having fun, too," Hewes said.
Recent Headlines
---