Francis "Fritz" Benway, 93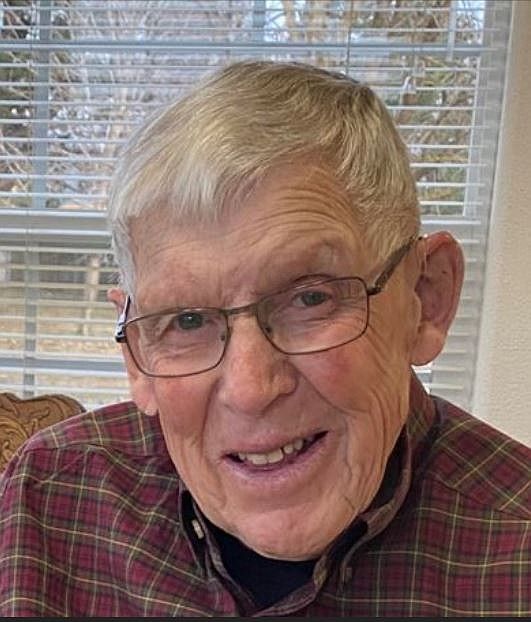 Francis "Fritz" Benway, 93, of Hayden, Idaho, passed away at his home on June 3, 2022.
Fritz was born in Augusta, Wis., to Lester and Olive Benway on Oct. 17, 1928. In 1947, he moved west to find work. He took a job at a sawmill and later with the Forest Service in Superior, Mont., and spent a summer manning fire lookout towers.
Fritz met his future wife, Elizabeth (Betty) Robb, at a community dance, and they were married in Superior on Aug. 4, 1950. Fritz was drafted into the U.S. Army during the Korean War and deployed to the Panama Canal where Betty joined him for a year. They loved the excitement of living in a new country where they made lifelong friends. In 1952, they returned to Superior, built a house, and welcomed two daughters, Leanna and Diana.
In 1961, the family moved to Great Falls. Fritz worked for the city and the county operating heavy machinery. In 1976, he and Betty moved on to 20 acres south of town where they had horses and enjoyed country life. Fritz built a woodworking shop and enjoyed crafting beautiful furniture. He was an avid hunter and fisherman.
Fritz retired in 1991 and was proud that he was retired for over 30 years. After retiring, Fritz and Betty loved taking scenic drives and road trips, including through Canada and New England. In 1999, they moved to Hayden, Idaho. It was there that he took up biking. First a mountain bike, then a recumbent bike. He was often seen pedaling through his neighborhood. Fritz led an active life and loved spending time with friends. He especially enjoyed his friends at Nosworthy's, who were like family, and everybody knew his name.
The Shrine Club's volunteer activities were an important part of his life. He was known for his sense of humor and his positive outlook on life. He loved the Zags and playing poker.
Fritz was preceded in death by his dear wife of 70 years, Betty; his parents, Lester and Olive Benway; his sister Darlene Jackson; and his brother Jim. He is survived by his sister, Lois and brother Stanley Benway (Doris); his daughters, Leanna Lindquist (David) of Portland, Ore., and Diana Butler (Burt) of Cascade, Mont.; and grandchildren Wendi Lindquist (Johan Hurtig) of Seattle, Wash., and Michael Lindquist of Portland, Ore. Fritz is also survived by many nieces, nephews, and extended family members.
An informal gathering for coffee and cake will be held at 7 p.m. on Saturday, June 25, at CDA Shrine Club Event Center, 1250 W. Lancaster Rd, Hayden, Idaho. Interment will be at the Washington State Veterans Cemetery. In lieu of flowers, the family kindly requests that any donations in Fritz's memory be made to Shriners Hospitals for Children, or to a charity of your choice.
Yates Funeral Homes has been entrusted with the care of arrangements. Please visit Francis's memorial and sign his online guestbook, www.yatesfuneralhomes.com
Recent Headlines
---