Finally, it's SUMMER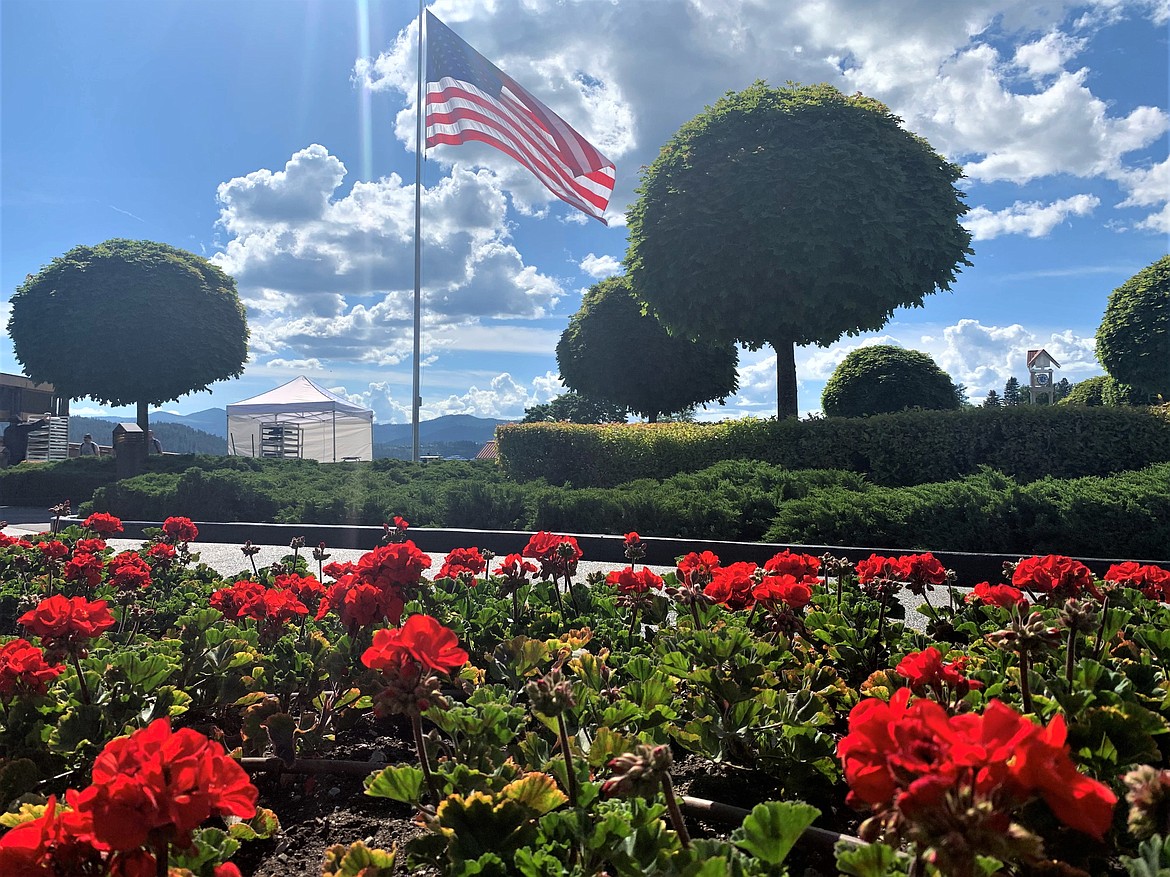 The sun shines and the flag flies outside The Coeur d'Alene Resort on Tuesday, the first day of summer
by
BILL BULEY
Staff Writer
|
June 22, 2022 1:05 AM
COEUR d'ALENE — You can say goodbye to that spring of record cold and record rain and officially say hello to summer.
"We're now in the dry," Climatologist Cliff Harris said Tuesday, the first day of summer. "We're done with the wet stuff."
He is calling for temperatures in the 80s this weekend, with sunshine and blue skies — something the area has been severely lacking.
The better weather is just in time for Ironman 70.3 Coeur d'Alene on Sunday, which has about 3,000 registered athletes.
Harris said this spring, from March 20 to June 21, the average temperature was a record-low 51, beating the previous record of 52 set in 1950.
"This is the coldest spring," Harris said. "Not by a lot, but it is the coldest."
The average spring temperature in Coeur d'Alene is 59 degrees.
It was also, for the first time, a spring when it failed to reach 80 degrees.
There were only nine days over 70 degrees this spring, with all but one in June.
Harris said the 2012 June rain record of 5.84 inches seems safe. The current June tally is 5.11, with .26 for the weekend, and for the first time in a long time, no rain in the forecast.
"There may not be another drop of rain this month," he said.
It rained 11.76 inches this spring, falling short of the record of 12.44 inches in 1948.
As of Tuesday, it has rained 20.49 inches this year in Coeur d'Alene, good for sixth place of total rainfall by the first day of summer.
That's a lot, but at least it's over.
"It's going to be nice and dry," Harris said.
Recent Headlines
---