Dean L. Stockton Sr., 89
Dean L. Stockton Sr., a Great Falls resident for 45 years, was born in Coeur d'Alene, Idaho, on June 24, 1932, and was the son of Roy and Clara Stockton of Coeur d'Alene, Idaho.
Dean Stockton, also known as "Bud," passed away of complications of Parkinson's disease on Feb. 22, 2022, in Spokane, Wash., under the loving care of his daughter Kellie Stockton.
Bud attended school in Coeur d'Alene, Idaho, and graduated from Coeur d'Alene High School in 1951. Following high school, Bud entered the United States Air Force serving various places throughout the world for 30 years, including the Vietnam War. While stationed in London, Bud met his future wife, Brenda Self, a lovely English lady, and they were married on May 3, 1958, in London. A year after the wedding, the newlyweds started their family with two wonderful children, Dean Jr. and Kellie, and the Stockton family started their family journey.
Bud was eventually stationed at Malmstrom Air Force Base in Great Falls, Mont., where he retired in 1976 from the US Air Force as a Senior Master Sergeant (SMSGT).
After returning from a three-year tour in London, Bud started his retirement in Great Falls, Mont., with his wife and children. During this period of time Bud started a business in Hovercrafts, sold cars for Bennett's Pontiac and Bison Ford, worked side by side with his son, Dean Jr., at the Dearborn Inn Bar and Restaurant, and went to the College of Great Falls and received a B.S. degree in business. Bud finally settled down for the next 20 years working for the State of Montana in the Social and Welfare Department.
Bud was an avid hunter and fisherman, and loved going fishing and hunting with his son, Dean Jr., and best friend, Bob Wolfe in the "Bob Marshall." But the BEST memories are the years of "camping" outings with family and friends at the many lakes in Montana and Idaho.
Dean Stockton, Sr. "Bud" is survived by his daughter, Kellie Stockton of Spokane, Wash.; grandchildren, Mariah Stockton and Tristan Stockton; and great-grandchild, Connor of Great Falls.
He was preceded in death by his wife, Brenda Stockton; son, Dean Stockton, Jr.; his parents; and nine brothers and sisters. May they all rest in peace.
A memorial service will be at 2 p.m. on Friday, June 24, 2022, at Hillcrest Lawn Memorial Chapel followed by an inurnment at Highland Cemetery with Military Honors by Malmstrom Air Force Base and the VFW.
Donations in Dean's name may be made to the Great Falls Veterans Memorial. Condolences for the family may be shared online at www.OConnorFuneralHome.com.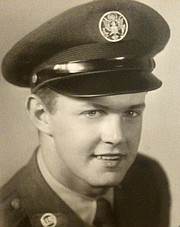 Recent Headlines
---