Jonathan D. Weekley, 28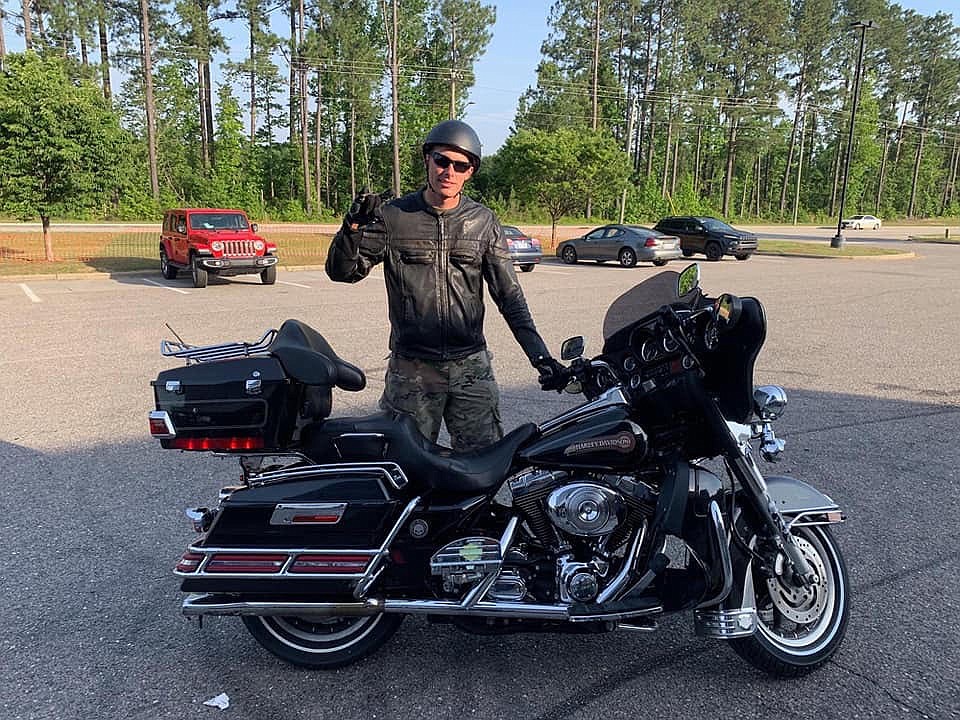 Jonathan D. Weekley
July 18, 1990 - July 10, 2019
Jonathan D. Weekley was born in San Bernardino, Calif., to parents Tina and Len Weekley. His mother later remarried to Rod Hall, whom would raise Jon with her.
A hell raiser from the start, Jon would go on to live a beautiful life in his short 28 years. Jon was raised in southern California. As a young child, Jon could often be found getting into mischief with his sisters, Vanessa and Kelseymarie. When he wasn't busy playing endless practical jokes, he loved to spend time at the skatepark with his friends. Jon also had a passion for music and was a self-taught guitarist. Jon enjoyed heading up to Big Bear on the weekends to visit his grandparents, Joel and Ruthann. He also spent many summers in Orange County soaking in the sunshine and waves with his sisters and beloved Aunt Gina and Uncle Kenny.
Eager to jump into adulthood, Jon graduated high school early. Then at 17 years old, he begged his mother to sign the papers to allow him to enlist in the U.S. Army. He joined as an infantryman and quickly settled into the military life. Jon continued his schooling while stationed at Fort Bliss, Texas. While there, he met the love of his life, Casey. After a whirlwind courtship, they were married before Jon's first deployment to Afghanistan. The couple later moved to Joint Base Lewis-McCord, Wash., where they welcomed their firstborn child, James.
Ever vigilant and eager to learn, Jon worked his way through the ranks and various assignments in pursuit of his goals. The family relocated to Fort Bragg, N.C., where daughter Ruthann would complete their family. One of his most joyous occasions while there was finally joining the Airborne forces. He always raved how there was nothing like the thrill of the jump. Jon deployed to Germany shortly after. With fierce dedication, he was accepted into a physiological operations unit. During his time with this unit, he accomplished many things including becoming fluent in Russian and achieving the rank of staff sergeant.
When not working, Jon enjoyed spending nights around the bonfire with his family and friends. He also developed a love for riding motorcycles. Ever passionate about rider safety, he became a safety instructor at Fort Bragg and loved helping teach new riders.
With improvement always on his mind, Jon set his sights on his ultimate dream of becoming a helicopter pilot. He had just been accepted into the warrant officer training program and was eager to start his next chapter. His life was tragically cut short in an accident before leaving to start his training.
Jon will always be remembered for his infectious smile, gentle nature, devotion to his family and his absolute love for the country he so proudly served. He was awarded the Meritorious Service Medal.
Jon's services were held in July 2019, in San Antonio, Texas. A memorial stone was placed at the Spokane Veterans Memorial Arena in Spokane, Wash., for loved ones to visit.
Jon leaves behind wife Casey and children James and Ruthann Weekley. Parents Tina Oquendo, Rod Hall and Len Weekley. Sisters Vanessa, Kelseymarie, Amanda and Brooklyn. Also grandparents, nieces and nephews, aunts, uncles, cousins and countless cherished friends.
Donations can be made in Jon's honor to the Spokane Combat Vet Riders at combatvetriders.org
Recent Headlines
---