Movers & Shakers
Mountain West Bank promotes Ramsey manager Mullen to AVP
Mountain West Bank has promoted Arshia Mullen, manager of its Ramsey Branch at 1715 W. Kathleen Ave. in Coeur d'Alene to assistant vice president.
She joined Mountain West Bank in 2019 and has two decades of banking experience. She began her banking career in 2002 as a teller at Bank of America and worked her way up to senior relationship banker at Wells Fargo Bank.
Mullen earned a bachelor's degree in communications at Utah State University, where she met her husband of more than 30 years. She has lived in Coeur d'Alene more than two decades and is very involved in the community. Mullen is a member of the Kiwanis Club of Coeur d'Alene, and she has volunteered for a variety of local organizations throughout the last 20 years, including Coeur d'Alene School District, Boys and Girls Club, and Newby-ginnings of North Idaho.
Mountain West Bank was founded in Coeur d'Alene in 1993. Renowned for its legendary service, the bank offers a complete array of personal and commercial financial services. In addition to its Coeur d'Alene headquarters, Mountain West Bank operates 22 branches, financial service centers, and lending centers throughout Idaho and eastern Washington. It is a division of Montana-based Glacier Bank, a wholly owned subsidiary of Glacier Bancorp Inc. (NYSE: GBCI) that operates 224 offices in 144 communities in Montana, Idaho, Utah, Washington, Wyoming, Colorado, Arizona, and Nevada. Visit MountainWestBank.com for more details. Member FDIC.
Sterley joins Keller Williams Realty Coeur d'Alene
Keller Williams Realty Coeur d'Alene welcomes Michele Sterley to its real estate team.
Sterley has called North Idaho home for more than 40 years and raised one daughter in Sandpoint before moving to Coeur d'Alene. She has been working as a real estate agent for 20 years and is very excited to be joining Keller Williams Realty. Sterley loves meeting people and helping however she can.
Sterley can be reached at 208-659-2468 or by email at msterley@gmail.com for all your real estate needs.
• • •
If you have a new, relocated or expanded business, or announcement of events, promotions or awards, The Press wants to let our readers know. Email the details to hmain@cdapress.com.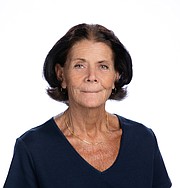 Recent Headlines
---