Jacqualine "Jackie" (Wright) Pabst, 84
Jacqualine Wright Pabst was born June 1, 1938, in Idaho Falls, Idaho, to Charles Melvin Wright and Hilda Victoria Erickson. Mom has 11 siblings, one who passed shortly after birth. That's correct, 12 children! She would tell you she was Grandpa's favorite as evidenced by the fact that she always felt he had a special horse for her to ride.

While attending Rigby High School, she met Calvin Pabst, and they began to date. Dad left Idaho for a time and served in the Navy, and later a 2-year mission for the Church of Jesus Christ of Latter-day Saints in the Great Lakes Mission. Mom kept him interested, and supported, by means of sending him homemade bread regularly during those times. They were married shortly after he returned home from the Great Lakes. She then began a very important role in her life to be the mother of four children: Kevin, Lisa, Angie and Mike. She is a wonderful Mother.

She carried many responsibilities over the years through church service, but seemed to have a special niche with young women. Jackie is a doer and whatever she was involved in got done, and done very well. She is an excellent Grandmother and regularly had unofficial workshops where she would teach the kids skills like baking and sewing. Even the Grandsons! She and Dad served a humanitarian mission in India a few years back, and that really showcased her love for humanitarian work. Even this year she had sewing projects she would make and send off to unknown places and faces for humanitarian aid. It's not easy to summarize such a wonderful life, but those are some of the key points.
Mom is survived in this life by her loving husband, Calvin; all four children; her three brothers: Don, Bob and Carl; her younger sister, Peggy; 16 grandchildren and 10 great-grandchildren.
For anyone who would like to attend, there will be a viewing from 11 a.m. to noon on Saturday, June 18, 2022, at The Church of Jesus Christ of Latter-day Saints, 2801 N. 4th St. Coeur d'Alene, Idaho 83815. Funeral services will be held at noon after the viewing. Following the funeral, the interment will be held at Coeur d'Alene Memorial Gardens, 7315 N. Government Way, Coeur d'Alene, Idaho 83815.
We'd like to thank all who have loved our Mother all these years. Thank you to those who have allowed her to serve you as well. We pray that anyone traveling to be with us will be safe and protected coming and going.
Yates Funeral Home has been entrusted with the arrangements. Please visit Jackie's online memorial and sign her guestbook at www.yatesfuneralhomes.com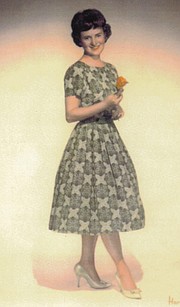 Recent Headlines
---