New ultrasound machines for Open Arms Clinic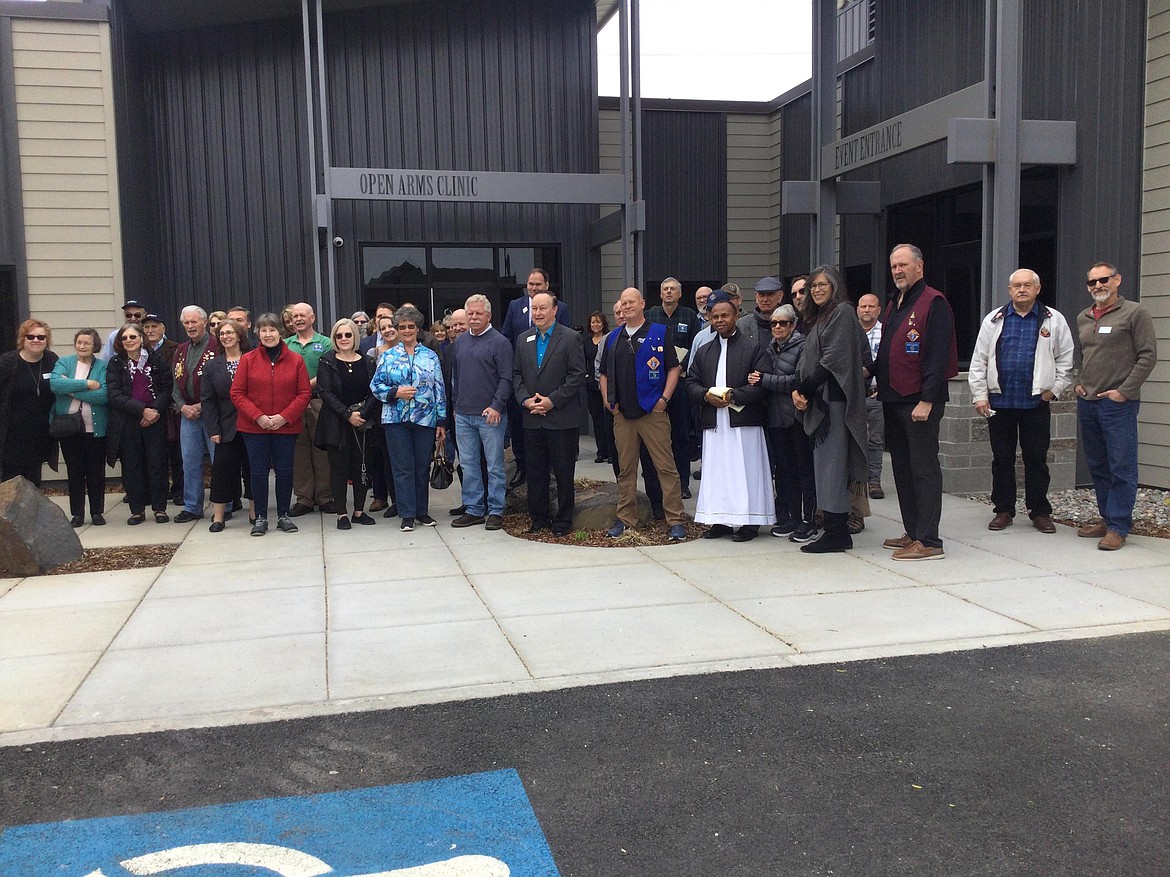 Those who attended a May 19 ceremony dedicating two ultrasound machines donated by the Idaho Knights of Columbus to Open Arms Clinic in Hayden gather for a photo.
Courtesy photo
by
PRESS STAFF
|
June 10, 2022 1:05 AM
Open Arms, a new nonprofit pregnancy medical clinic in Hayden, has two new ultrasound machines which were recently donated by the Idaho Knights of Columbus.
"We know that upon seeing their baby's image on an ultrasound machine and being provided with help and support from nonprofit organizations like the Open Arms Pregnancy Center, the vast majority of pregnant women will choose life," said Roy Bartholomay, Idaho State Deputy for the Knights of Columbus, in a news release. "We are excited to continue to provide ultrasound technology to pregnancy centers that offer hope and support to women and their babies."
The Knights of Columbus is a Catholic fraternal organization dedicated to the sanctity of life, said the release.
The overall effort on this project was coordinated by the St. Thomas Council of the Knights, according to Mike Anderson, the St. Thomas Council's financial secretary.
Open Arms Clinic is faith-based and 100% donor-supported, according to the clinic's website.
"We offer information, support, and compassion to those facing the challenge of an unplanned pregnancy," says the Open Arms site. "Our services are focused on educating women and men on pregnancy, and the options of parenting, adoption, and abortion."
Each donated ultrasound machine cost $30,350 and is funded by Knights of Columbus program funds, including a $15,000 grant from 4US, $32,938 from the Knights of Columbus Supreme Council Ultrasound Initiative Matching Program, and the rest from council funds raised throughout the state of Idaho by various baby bottle drives and other fundraising methods.
The Knights of Columbus have purchased four ultrasound machines for pregnancy centers in Idaho over the past two years and 10 machines in Idaho since the Knights' Supreme Council started its ultrasound initiative program.
For more information about Open Arms, visit realchoicesclinic.com.
Recent Headlines
---