Invocations to continue at Cd'A council meetings
by
CHANSE WATSON
Hagadone News Network
|
June 8, 2022 1:08 AM
The issue of invocations, prayers at the start of meetings, took center stage Tuesday as numerous concerned citizens voiced their opinions during the Coeur d'Alene City Council meeting in the Community Room at the Coeur d'Alene Public Library.
Most who addressed the council members on the issue supported Christian invocations or opening the prayer delivery to others.
Council members voted unanimously to keep invocations, but to implement a lottery system to choose which local organized religion would have a representative deliver it.
Councilman Dan Gookin made the motion to implement the lottery system following a heated discussion with Pastor Paul Van Noy, president of the The Kootenai County Ministerial Association. Van Noy, who has led the pre-meeting prayer for years, argued to the council that the responsibility should remain with himself and the ministerial association so only Christian invocations would be made.
Conceding to Gookin's point that choosing only Christian invocations would qualify as discrimination, Van Noy suggested that he be made chaplain in order to remove the city from the threat of potential lawsuits if just Christian invocations were allowed.
"We can not discriminate," Gookin said.
"You cannot. I can," Van Noy replied.
Surprised by Van Noy's comment, Councilwoman Christie Wood said, "Oh, my gosh."
"I'm sorry, Christie," Van Noy replied, "I understand that you are uncomfortable with this."
"Very," Wood said.
"But please understand, my exercise of discrimination, and I do believe that discernment and discrimination is necessary today. It is intentional for the protection of our city and its spiritual welfare," Van Noy said.
City attorney Randy Adams disagreed with Van Noy, saying that in the 2014 U.S. Supreme Court case of Town of Greece v. Galloway, it was decided that if a governing body decides invocations are appropriate for their proceedings, they cannot discriminate, nor can they delegate the responsibility of discriminating to someone else.
"The law is pretty clear that the city would be responsible for a third party, an agent, discriminating, violating the Constitution," Adams said.
After citing Founding Father James Madison's belief that keeping religion and state separate is essential to keeping the purity of both, Gookin motioned that invocations be kept, but the presenters of the prayer would be chosen by lottery and only established churches within Kootenai County would be considered.
An agenda item to consider a new public comment policy was pulled from the agenda.
"I screwed up in trying to bring this forth the way I did, and it was like throwing rocks at a hornets' nest," said Mayor Jim Hammond. "I apologize to the council, to the staff for all the work you have done, but we're going to retreat."
While council members Dan English and Kiki Miller defended the idea of possibly adjusting language in the rules for public comment, the council unanimously agreed to put the issue to bed for now.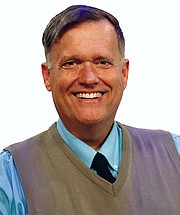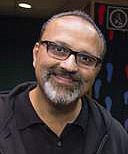 Recent Headlines
---