When there were snakes in Stateline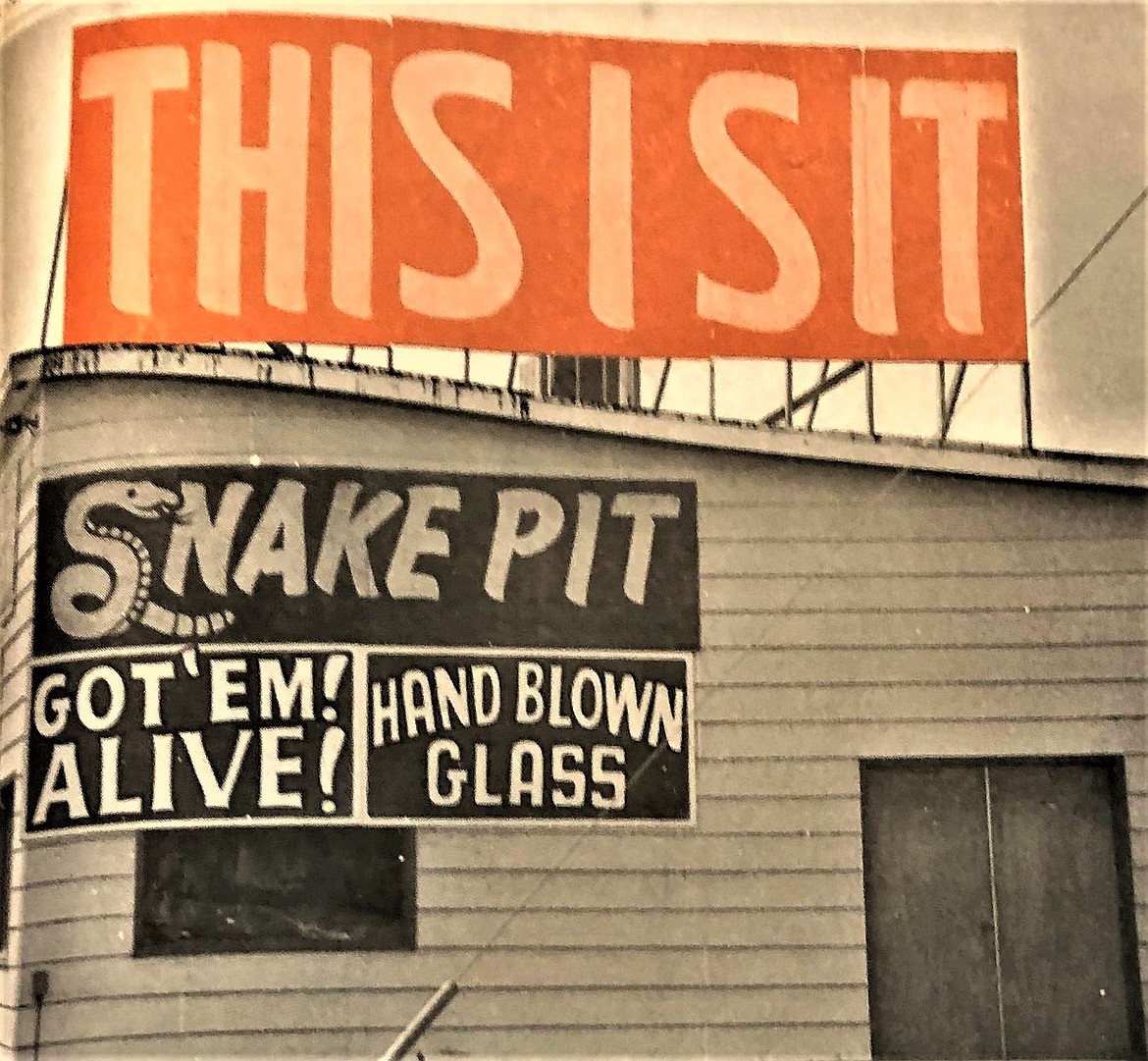 The Snake Pit tourist attraction in Stateline in summer 1977.
Courtesy photo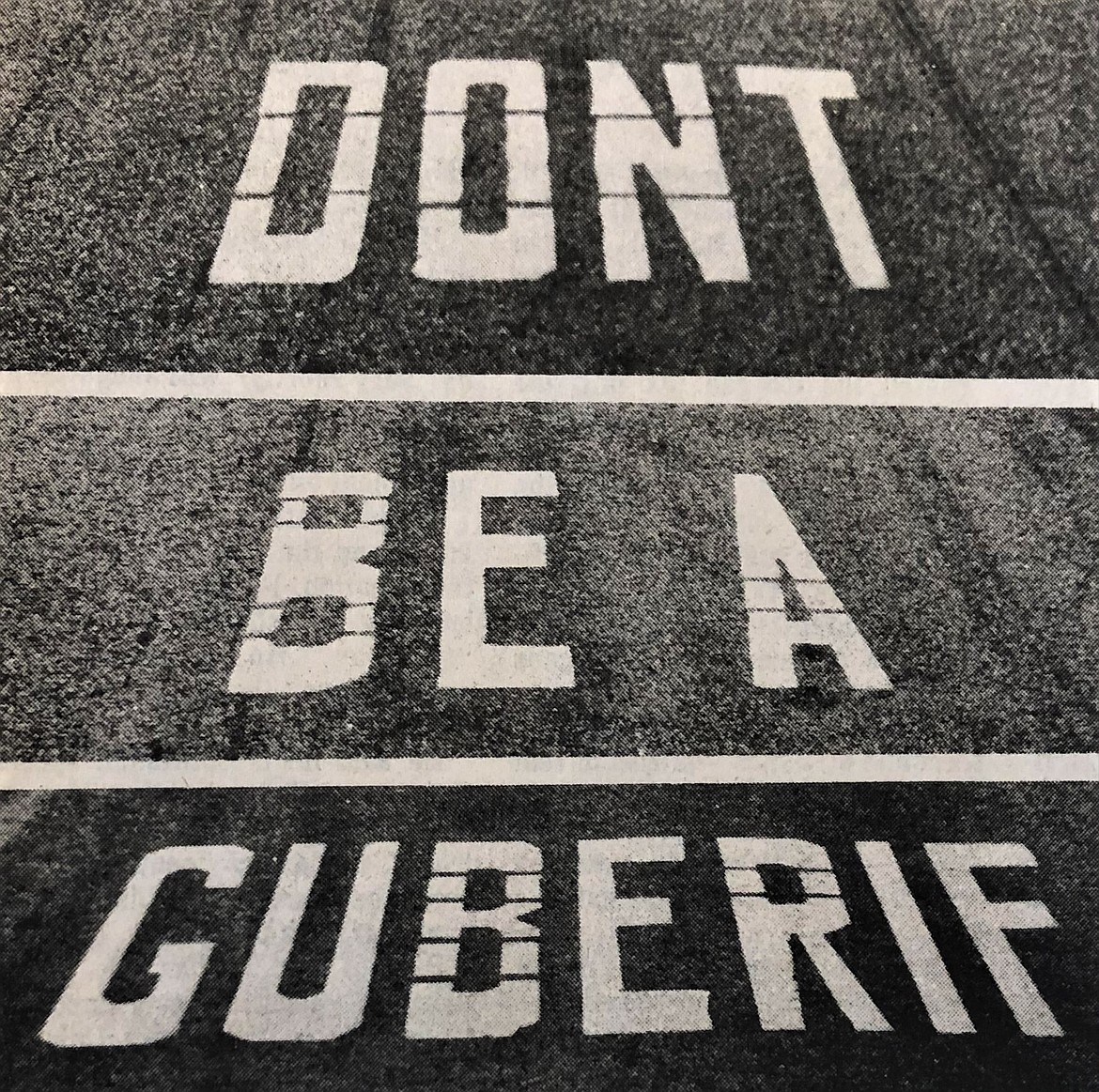 "Don't Be A Guberif" sign on H41 near Rathdrum in July 1982.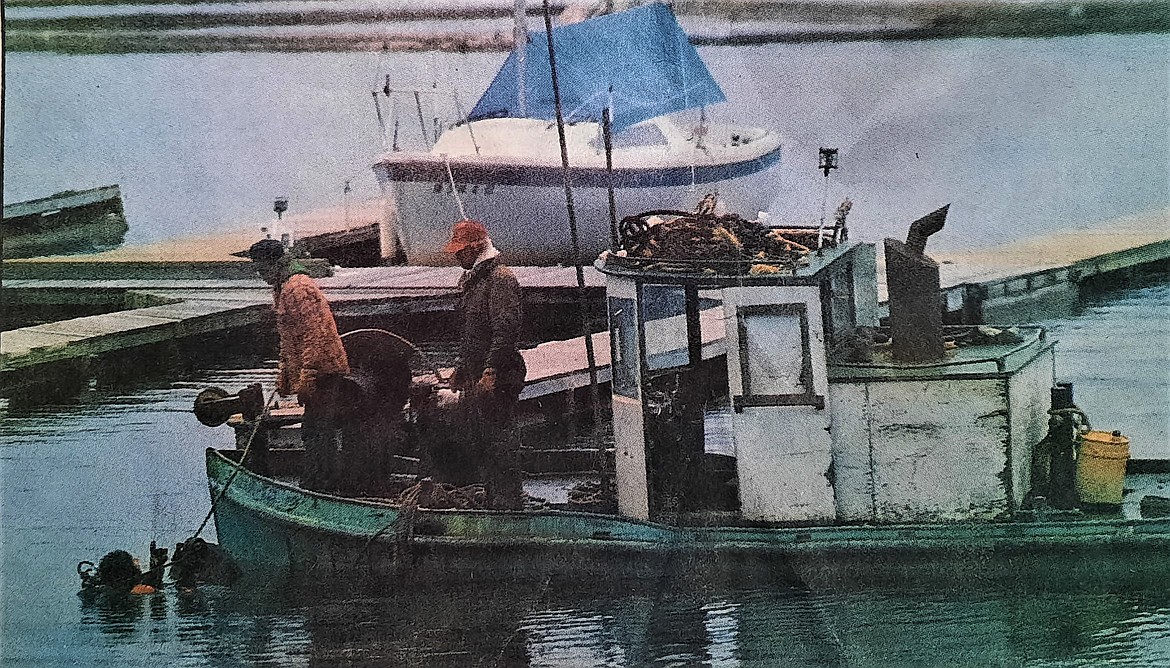 Retired CPD Lt. Ron Hotchkiss in water salvaging submerged logs in December 1989.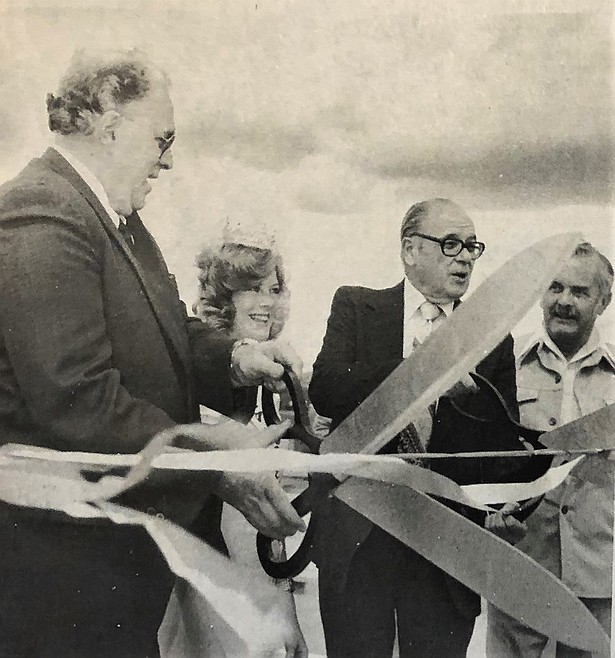 Ribbon cutting ceremony near Idaho-Washington state line, featuring Miss Post Falls Terri Pollock and (second from right) Idaho Lt. Gov. Bill Murphy.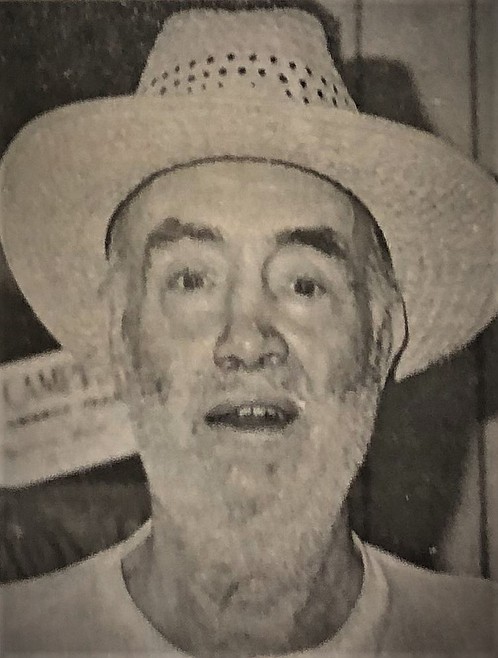 Tex Cordell, owner of the Snake Pit.
Previous
Next
by
D.F. "DAVE" OLIVERIA
|
July 31, 2022 1:00 AM
Once upon a time, in Stateline, there was a Snake Pit with real snakes.
Storey "Tex" Cordell's menagerie of about 30 snakes included a pygmy rattler, poisonous cobras and "Big Ben," a python 27-feet long and 350 pounds. A Coeur d'Alene Press reporter who saw Big Ben in summer 1977 said his mouth was "big enough to fit easily around a big rabbit."
Progress killed the Snake Pit, after an eight-year run, on July 31, 1977, 45 years ago today.
Cordell shut his tourist trap and prepared to move to Rock Creek, Mont., two days after dignitaries from Post Falls and Spokane Valley cut a red, white and blue ribbon to open the final 6 miles of Idaho's Interstate 90 to the Idaho-Washington state line.
Doug Clark, former editor of the Coeur d'Alene Press, who drank his first bottle of malt liquor at the Snake Pit, wasn't surprised that the "bypass" finished off the roadside zoo.
Highway traffic would no longer go through Post Falls and past Cordell's place with its loud, rock music and tacky, garish signs that screamed, "This is it," "Giant Python" and "Got 'Em Alive."
"Once the gawking crowd and rubes disappeared," the former editor said, "there was no reason to have a roadside attraction. "All the locals had seen what he had years before."
Cordell wasn't the only one affected by reduced traffic.
At Post Falls, local leaders took a wait-and-see approach although many feared the interstate would be bad for business, especially gas stations, restaurants and motels.
"It was a big concern," said Bruce English, who was president of the Post Falls Chamber of Commerce at the time. "But we soon found out that people could turn and go into businesses because you didn't have trucks bearing down on you."
Councilwoman Kerri Thoreson said the finished interstate changed Post Falls.
"Many of those small businesses from the late '70s are gone now, although many others have taken their place all over Post Falls including east of Idaho Street on Seltice," she said. "Between Idaho Street and Spokane Street on Seltice, Bob's 21 Club and Rob's Seafood Drive In are probably the only businesses from that era still going strong and owned by the same families."
Bruce English served as co-emcee for the ribbon cutting and rode in the first car, a convertible, on the $12.5 million new section of highway to the ceremonies at the Spokane River Bridge.
Said Bruce: "It was a big deal."
Sign here and here
Retired Coeur d'Alene PD lieutenant Ron Hotchkiss emailed after reading Huckleberries (July 24) about Duane Hagadone's purchase of the old Rutledge mill 35 years ago. For 18 months, Ron cleared the old mill waterfront of submerged logs — and then helped anchor the floating green.
He would work his CPD night shift until 6:30 in the morning, grab his SCUBA gear, and head to the old mill site from 7 a.m. to 2 p.m.
One day at work, he saw Duane teeing off toward the floating green. But the famous hole was at its winter level and too far away. The first ball went into the lake and five others did the same. On his next dive, Ron found three of the six balls in about 100 feet of water as he checked the anchors holding the floating green. Later, he spotted Duane on the shoreline.
"All right," Duane said when Ron revealed his golf findings. "I get my golf balls back."
But Ron had other plans. He wanted Duane to autograph the balls. And he did. Ron gave one of them to his foreman and kept the other two. He still has them. Although the ink has faded, Ron still can read Duane's name and the date: Aug. 31, 1990.
This, of course, was before The Resort began using floating, retrievable golf balls.
Guberif?
You Might Be an Idaho Old-timer If … you've seen this statement on a Gem State road: "DON'T BE A GUBERIF." The "Guberif" was born in this state in 1950 after a series of Pacific Northwest wildfires in the early to mid-1940s, according to Brian Holmes, who traced the origin of the word in 2020 for KTVB 7 news in Boise. "Guberif" backward spells "firebug." In other words, "Don't be a firebug." The slogan was posted on 100,000 postcards and 300 paved roads. People would ask, "What's a Guberif?" before seeing the answer in the rear-view mirror. Hokey? Yes. But effective enough to be recalled 72 years later.
Huckleberries
• Poet's Corner: The hot dog's largely tripe and fat/with snouts and tails and such as that;/because of this some folks eschew them,/but I'm quite pleased to barbeque them – The Bard of Sherman Avenue ("Hot Dogs").
• Shawny Le of Coeur d'Alene enjoys grocery shopping online, COVID or not. Punch a few buttons, drive to the store and, voila, the groceries appear. But one step is missing. Shawny doesn't mind rushing into the story to pick up additional items — the ones left off her online list.
• Stacy Zehm Hudson of Post Falls and hubby, Chris, have been married for 17 years and together for another nine. So they've swapped many anniversary gifts. But not like this year's. In 2022, they gave each other COVID, both for the first time. Stacy figures it's part of the contract — you know, "in sickness and in health." The good news? The kids didn't get it. And the parents are mending.
• Where Are They Now: Josh Phelps did get that engineering degree and is using it in central Florida, according to his mother, Patty. Josh is the Lakeland High catcher who set aside college plans for an eight-year career in Major League Baseball, beginning in 2000 with the Toronto Blue Jays. His four kids are top-notch athletes, too, including two who are catchers.
• Katrina Wright Swaim probably uses the words "awry" and "segue" in speech more than you or I. But that doesn't mean she recognizes them on paper. She couldn't figure out what "AW-ree" and "seg-YOU" meant in print until recently. Said Katrina: "I felt like a dork when it finally clicked into place." Now, who's ready for ennui, hors d'oeuvres and crappies?
Parting Shot
It's hard to pick the best post of the week from the North Idaho Traffic and Parking Gripes FB site. But, on Monday morning, the guy pictured near the front of Costco who was taking up six parking spots with his gray pickup and long trailer deserves consideration. Then, also on Monday, there were the two jerks launching F-bombs at each other in a Costco gas line. But Huckleberries' favorite was the Boundary County goober at the Ponderay Walmart who parked his/her silver SUV in front of the shopping cart return area. Props to the fellow shopper who left a shopping cart behind the rear bumper of the cad's car. The Traffic and Parking Gripes site has a hilarious photo to prove it.
• • •
D.F. (Dave) Oliveria can be contacted at dfo@cdapress.com.
Recent Headlines
---