Carli Osika's career in music
by
TOM RICHARDS/Musician Spotlight
|
July 29, 2022 1:00 AM
After recording and performing in Los Angeles and Nashville, Carli Osika returned home to find peace and joy making music in North Idaho. Her performances today include country favorites, her own original country songs and a few of her favorite pop and rock covers.
Osika, a Lake City High School graduate, has been singing "since forever" and started playing guitar in second grade, inspired by a guitar-playing uncle. She wrote her first song at 14 and has been writing and performing ever since, joining the Coeur d'Alene Rock School when she was 15. Through the Rock School, she was playing gigs both with a band and solo at various venues like the county fair and the Silver Lake Mall.
She also made two trips to LA, the first while still in high school, to make a video of a song she co-wrote with Spokane musician Dan Conrad. The video did not take off. Osika now says it was cheesy and she hopes people will not be able to find it online today, but she was able to use the video as part of her senior project at Lake City High School. She finished high school at Lake City with both a diploma and an associate degree and decided to commit herself to a career in music.
After graduating, Osika sent an audition tape in for The Voice and was asked to come to LA for a second-round audition. She did not make it past the second round and now says that she really hadn't found her own style yet. She was able to connect with some songwriters in LA and learned some things about the music business - watching songwriters count the number of lines each of them had contributed to a song and then argue about what percentage of the royalties each of them would get, for example. Apparently it was not all as glamorous as many of us imagine.
Up until then Osika had been singing pop music but Dan Conrad had become a musical mentor and was sending her country music to listen to. Kacey Musgraves was one of the first country singers whose music she really connected with and soon Osika was writing and performing country in venues around North Idaho.
Committing herself fully to her music, Osika moved to Nashville in 2017 where she would spend the next three years working a day job and writing, recording and performing music in her spare time. Nashville was a very different music scene where she saw writers collaborate on songs and share credit equally rather than argue about percentages and who contributed more. At the same time she saw career choices that did not look all that appealing — constant touring and traveling, and hours on the road or in a studio. And even if one made it, well, Osika put it this way: "I wasn't willing to live a life that unbalanced."
Osika has been back in North Idaho for a couple years and is now performing three to five days a week. She continues to write and is back in Nashville to connect with songwriter friends. She says that she would love it if one of her songs got picked up by a big name artist and became a hit — and she stayed quietly out of the spotlight. Osika's performances today are heavy with covers — about 80% of her shows — because she likes playing music that people enjoy. Expect to hear her two favorites at any of her shows: "Let 'Er Rip" by The Chicks and "Stripes" by Brandy Clark. In addition to country, her shows will include crowd pleasers ranging from Fleetwood Mac to Joan Jett, as well as several of her originals. "Whiskey & Him" is a favorite that you will hear at any of her shows. One sign of a great original — audiences often ask her to repeat it as an encore.
You can hear Carli at any of the following North Idaho venues as well as on Spotify:
7/30 - Brats & Brew in Spirit Lake
8/03 - Millie's in Priest Lake
8/05 - The Lodge at Carlin Bay
8/06 - Lake House Bar & Grill in Bayview
8/07 - Crafted in Coeur d'Alene
8/09 - The Buoy in Coeur d'Alene
8/10 - Millie's in Priest Lake
8/12 - Cogs in Wallace
8/13 - Lake House Bar & Grill in Bayview
8/17 - Millie's in Priest Lake
8/24 - Millie's in Priest Lake
9/02 - The Snake Pit in Enaville
Tom Richards is a music lover, the lead singer in local blues band Dr. Phil & the Enablers and the owner of The Snake Pit.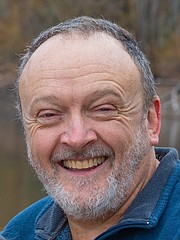 Recent Headlines
---