Fort Ground Grill to stay in business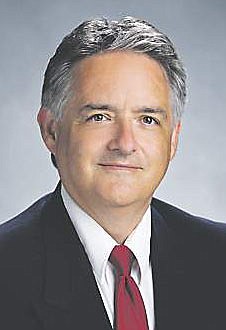 COEUR d'ALENE — After North Idaho College trustees approved the $1 million purchase of Fort Ground Grill, the restaurant will remain open.
Finalized earlier this month, the sale is for the property and the building in the form of a "clean shell," without any fixtures or items related to the restaurant. By law, the college cannot pay more than the appraised value of $1 million.
The property was owned by Steve Widmyer, Coeur d'Alene's former mayor, and his wife, Marie.
Widmyer said a private party approached the couple earlier this year with interest in buying the restaurant.
Though they hadn't been looking to sell, Widmyer said the offer prompted them to consider the possibility.
But first, they wanted to give another party a chance to make an offer.
"I felt a duty to North Idaho College," he said.
Laura Rumpler, NIC's chief communications officer, said the purchase made sense as part of the college's long-range planning efforts.
For years, NIC has endeavored to purchase properties that are contiguous or within the main campus area as they become available. Military Drive, north of River Avenue, is of particular interest.
Located on the corner of those streets, the Fort Ground Grill is nestled between two properties already owned by NIC.
"It's a pivotal piece of property," Widmyer said. "If I had sold it to a private party, it could have hampered what they want to do there."
Rumpler said the college has no immediate plans for the space.
For that reason, the purchase agreement allows Widmyer to lease the property from NIC for $1,200 a month.
Either party can terminate the lease with 60 days notice, but Widmyer said he doesn't see that happening any time soon.
"It could be years into the future," he said. "As far as our employees and our customers go, nothing has changed."
Recent Headlines
---