Plein Air Coeur d'Alene competition open now
by
Press Staff
|
July 22, 2022 1:00 AM
Registration for the Plein Air Coeur d'Alene Art Competition and Exhibition is open now.
Artists 18 and older are invited to participate in the competition, sponsored by Art on the Green and the Kootenai Environmental Alliance. It is open to artists working in any painting medium, including watercolor, gouache, oil, acrylic and pastel. "Plein air" translates to "open air" and refers to work done on location outdoors. Artists will compete for cash prizes and awards and may choose to offer finished paintings for sale.
The painting window goes through Aug. 6. The exhibition will be Aug. 7 at Art on the Green on the North Idaho College campus.
Artwork must be painted within the Lake Coeur d'Alene watershed, the geographic region whose water drains into the lake. This includes the Coeur d'Alene and St. Joe rivers, their tributaries and surrounding lakes. This region encompasses natural and urban ecosystems. Artists are encouraged to consider creative ways to represent the mission of the Kootenai Environmental Alliance in their work.
"There is a long history in the United States of artists working to promote the conservation and preservation of nature and wilderness," reads an event news release from the Art Spirit Gallery. "The efforts of artists such as Thomas Moran and Albert Bierstadt inspired East Coast audiences to fall in love with Western landscapes such as Yellowstone and Yosemite, eventually leading to their protection as national parks. Kootenai Environmental Alliance and Art on the Green wish to recognize and honor this tradition by providing a venue for artists who work outdoors to exhibit their work and compete for cash prizes and awards."
Visit kealliance.org/plein-air-competition to register.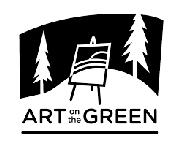 Recent Headlines
---