Polls: Supreme Court gets mixed reviews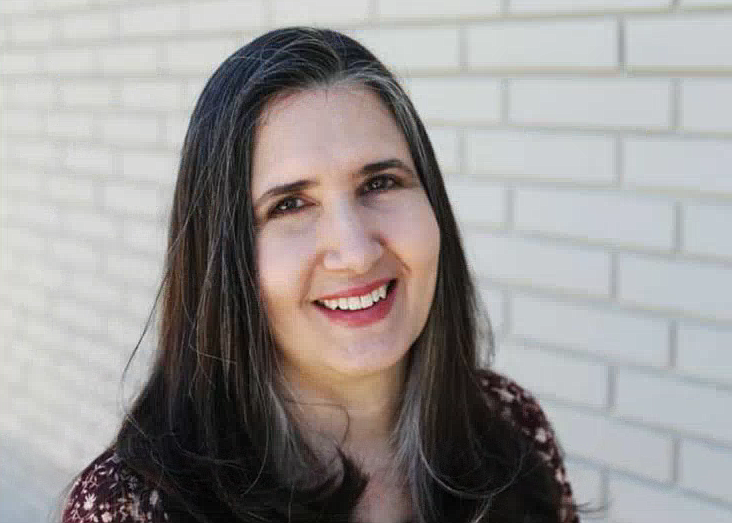 by
SHOLEH PATRICK
|
July 19, 2022 1:05 AM
The close of the Supreme Court's 2022 term this month was, as always, not without controversy. That's its job, to tackle tougher or conflicting issues, but this term was by all legal scholars' accounts especially consequential.
America's tide is turning, and she has mixed feelings about it.
While the court is sworn to follow and interpret principles of law no matter what the rest of us think, public opinion doesn't always fall in line with SCOTUS decisions. A recent survey from Harvard, Stanford and the University of Texas researchers finds the public closely divided on the big cases this term. In some cases, partisan lines were clear. In others, Americans are in closer agreement.
The most talked-about cases such as abortion and second amendment are well covered in headlines, but here's a glance at other major decisions and how Americans feel about them:
Climate change (West Virginia v. EPA): The court reduced the EPA's ability to regulate the energy sector, restricting it to measures such as power plant emission controls.
Public agreement with this policy: 41% overall (27% of Democrats, 45% of independents, 53% of Republicans)
First Amendment may extend to public religious display (Shurtleff v. Boston):
This was one of two rarely unanimous decisions. The court ruled Boston violated the First Amendment by refusing to let a private group raise a Christian flag in front of City Hall, after the city had allowed 284 other (nonreligious) organizations to use the flagpole for various causes and events.
Public agreement: 44% overall (31% of Democrats, 45% of independents, 60% of Republicans)
First Amendment didn't preclude college censure (H.C.C.S. v. Wilson): Another unanimous decision. A highly vocal community college board member who continually challenged and repeatedly sued the board was formally censured (reprimanded). The court ruled that censuring a board member does not violate the First Amendment.
Public agreement: 38% (27% of Republicans, 39% of independents, 47% of Democrats)
Prayer, separation of church and state (Kennedy v. Bremerton S.D.): A public high school football coach has a constitutional right to pray at the 50-yard line at games.
Public agreement: 56% (74% of Republicans, 59% of independents, 38% of Democrats)
Religious rights in execution (Ramirez v. Collier): A Texas rule prohibiting others in an execution chamber violates the religious freedom of a death row inmate who wanted his pastor with him in the execution chamber to pray aloud during his execution.
Public agreement: 58% (56% of Democrats, 59% of independents, 59% of Republicans)
Executive privilege has limits (Trump v. Thompson) This one was nearly unanimous; only Justice Thomas dissented. The court ruled former President Trump couldn't block the release of White House records to a Congressional investigation committee.
Public agreement: 67% (85% of Democrats, 68% independents, 43% of Republicans)
No Covid mandates for private business (National Federation of Independent Business v. Department of Labor): Finding the Biden administration's vaccine-or-testing mandate for large employers unlawful.
Public agreement: 50% (72% of Republicans, 57% of independents, 23% of Democrats)
Except in healthcare facilities (Biden v. Missouri): A national mandate requiring vaccinations for health care workers at facilities receiving federal money was held to be lawful.
Public agreement: 53% (76% of Democrats, 49% of independents, 31% of Republicans)
Immigration policy (Biden v. Texas): Allows the Biden administration to end a Trump-era program requiring asylum seekers fleeing dangerous situations in Mexico to await approval there.
Public agreement: 49% overall (20% of Republicans, 44% of independents, 77% of Democrats)
Native American jurisdiction (Oklahoma v. Castro-Huerta): After noting much of Oklahoma lies within Indian reservations, the court held the state can prosecute non-Indians who commit crimes against Indians on reservation land.
Public agreement: 66% (68% of Democrats, 63% of independents, 70% of Republicans)
In a separate Gallup poll reported in June, public confidence in the Supreme Court is at an all-time low, with 25% of Americans having confidence in the Supreme Court, down from 36% in 2021. These figures are five percentage points lower than the prior record low in 2014. For more on the Gallup poll see https://news.gallup.com/poll/394103/confidence-supreme-court-sinks-historic-low.aspx.
See more cases in the Harvard SCOTUS poll results at https://projects.iq.harvard.edu/scotus-poll/home.
• • •
Sholeh Patrick, J.D. is a columnist for the Hagadone News Network. Email Sholeh@cdapress.com.
Recent Headlines
---