More Metallica money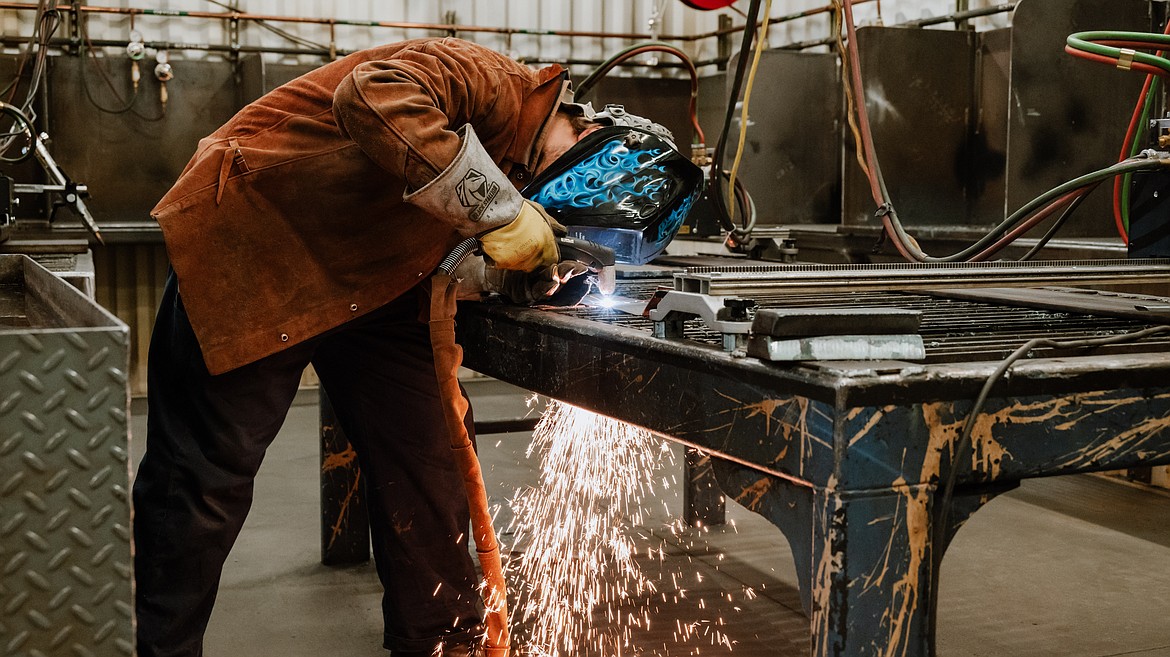 North Idaho College student Nathan Bixby, a 2022 Metallica Scholar, welds at NIC's Parker Technical Education Center. ELLI OBA/North Idaho College
North Idaho College returns for the fourth year as part of the Metallica Scholar program to receive $10,000 to transform the future of students in the community.
The NIC Foundation is also matching the $10,000 grant, which NIC was selected to receive through a competitive process involving community colleges across the nation.
NIC has been involved in the Metallica Scholars Initiative since its inception in 2019, and the scholarship program has provided 171 scholarships for 156 NIC students.
Through the program, $200,000 has been granted, with $189,600 of that going directly to students in NIC Career and Technical Education programs as scholarships. The NIC Foundation has also provided an additional $63,000 in scholarship funds as part of grant-matching requirements from the program.
Since establishing the Metallica Scholars Initiative in 2019, Metallica's All Within My Hands Foundation has been working with the American Association of Community Colleges to provide direct support for career and technical education programs across the U.S.
All Within My Hands is replicating the program further by adding 10 more schools to the roster, investing $1.8 million to expand in year four.
"Our goal for the Metallica Scholars Initiative is to shine a light on workforce education and support the next generation of tradespeople," said Pete Delgrosso, executive director of All Within My Hands. "With the addition of the 2022-2023 Metallica Scholars program, our grants will reach over 2,000 men and women in 32 community colleges across 27 states. We are honored to support these students of all ages and backgrounds and look forward to growing the program even further in the future."
Direct impact on job and wage growth drives the Metallica Scholars Initiative. On average, students who complete the program see new job opportunities and increased salary potential up to three times higher than pre-program.
NIC will focus its efforts on supporting students and building vital workforce connections. The college's goal is to elevate students' skill sets by meeting industry standards and raising the level of academic programs offered.
Metallica continues to use its global platform to speak out on the dignity of professional trades and community colleges that prepare students.
"The Metallica Scholars program has proven to provide significant resources for community college students looking to learn the skills needed for today's workforce," said Walter G. Bumphus, AACC's president and CEO. "We are honored to partner with the All Within My Hands Foundation to continue to expand this opportunity for community colleges and their students."
Recent Headlines
---