Shrinking Mt. Hink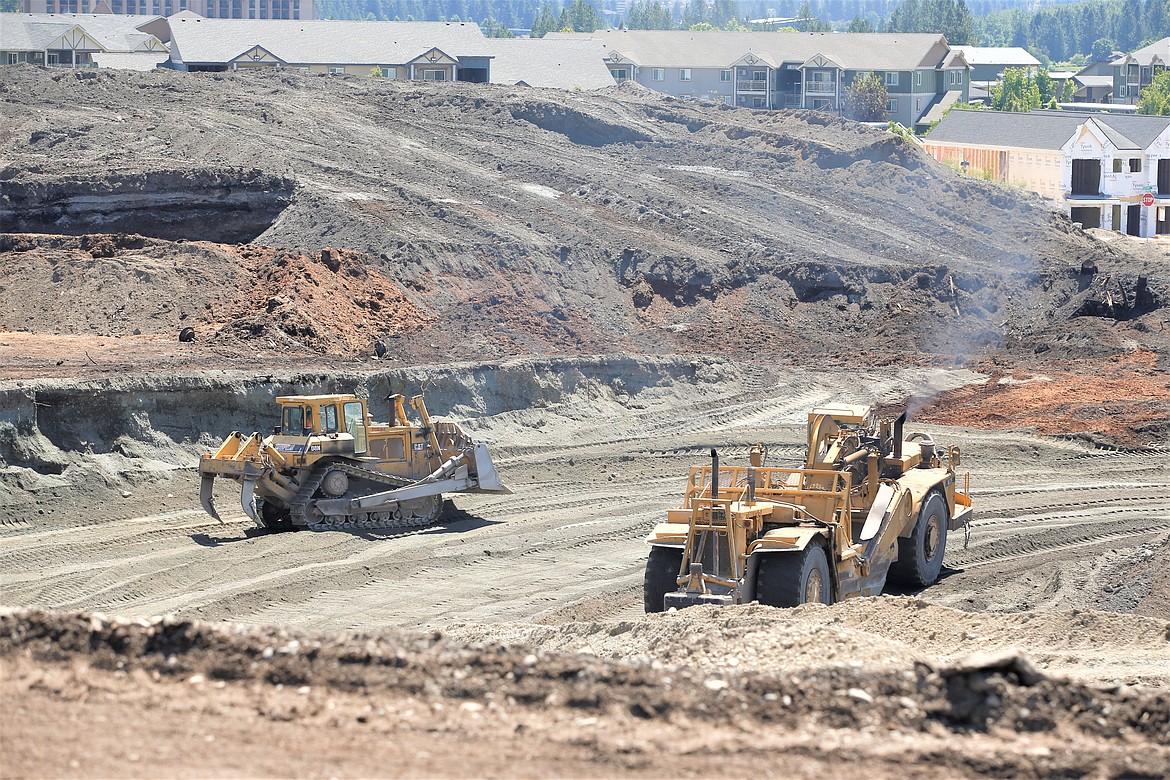 Excavation continues Thursday on the site known as Mt. Hink off Seltice Way.
BILL BULEY/Press
by
BILL BULEY
Staff Writer
|
July 1, 2022 1:08 AM
COEUR d'ALENE — Mt. Hink is no longer a mountain.
The mound of bark, sawdust and other debris that has long towered over Seltice Way has been chopped down to size — one truck after another.
"They've moved quite a bit off site," said Tony Berns, executive director of ignite cda, the city's urban renewal agency.
In March, LaRiviere, Inc., began hauling Mt. Hink away, removing unsuitable materials from the site to rehabilitate it for future building opportunities.
The material was the result of decades of industrial mill site use and site modifications.
Berns said the $5 million project has gone well, with no surprises.
He said they are digging deeper into old pits below ground level.
"We are now excavating to see what kind of treasures lie underneath," he said. "We're hopeful for good, suitable material."
If not, it will be hauled away, too.
"It's a balancing act to see what we've got and how much can be hauled away and how much we can leave," Berns said.
He said a big challenge during the work has been traffic.
About 18 to 20 trucks have made roughly 400 daily trips, traveling via Seltice Way and Ramsey Road, and dumping the debris into a gigantic hole at the Idaho Transportation Department's site across from the Kroc Center.
He said drivers are doing their best to navigate the busy summer traffic while doing their part to keep the streets clear of congestion.
Bern said they hope to wrap up the project in August.
The Atlas development in place of the former mill site will have hundreds of homes once finished. Already, many of the properties have been sold as townhouses, single-family and multi-family homes are rising from the dirt.
The Coeur d'Alene City Council earlier this year rejected a proposal to close a section of the North Idaho Centennial Trail for several months between Atlas Waterfront Park and Golf Course Road to provide an easier route for trucks to travel to the ITD site.
It would have saved ignite cda about $1 million, but council members said the trail was too popular and important to close.
Recent Headlines
---