Boating accident victims recovered, identified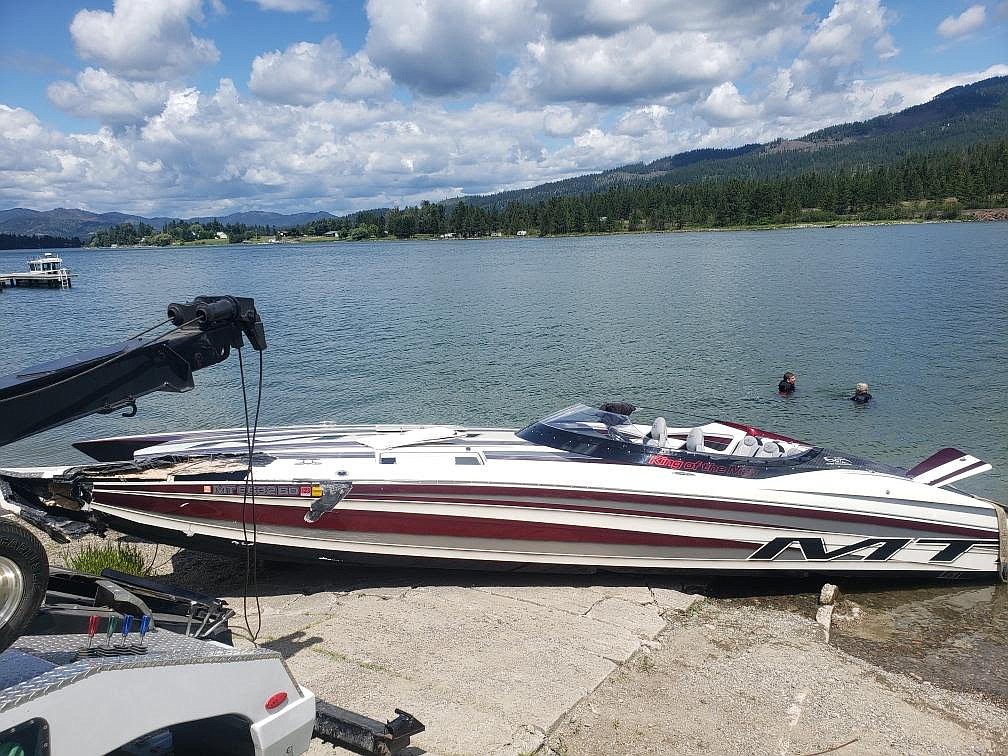 All four victims of Tuesday's boating accident have been recovered and identified.
(Photo courtesy BONNER COUNTY SHERIFF'S OFFICE)
The four victims lost in Tuesday's boating accidents have been recovered and identified.
On Tuesday night, June 28, at the time of the initial response to the boating accident, the sheriff's office recovered the body of 59-year-old Gregory J. Daiker of Laclede. The body of 49-year-old Aaron J. Faulhaber of Laclede was recovered on Thursday at 9 p.m., in approximately 80 feet of water, near the original accident location. 
On Friday, July 1, the bodies of the last two missing victims were recovered. Jason L. Maxson, 51, of Laclede and John R. Schulte, 59, of Sandpoint were both located in close proximity to the accident scene at depths of approximately 60 feet.
The cause of the accident remains under investigation, BCSO officials said. Once that investigation is complete, those results will be released.
"The sheriff's office and all those who assisted after this very unfortunate tragic event, offer our sincere condolences to the family members and friends of these four men," officials said in a press release.
Recent Headlines
---