THE CHEAP SEATS with STEVE CAMERON: Rams will play in Super Bowl at home, whether the locals care or not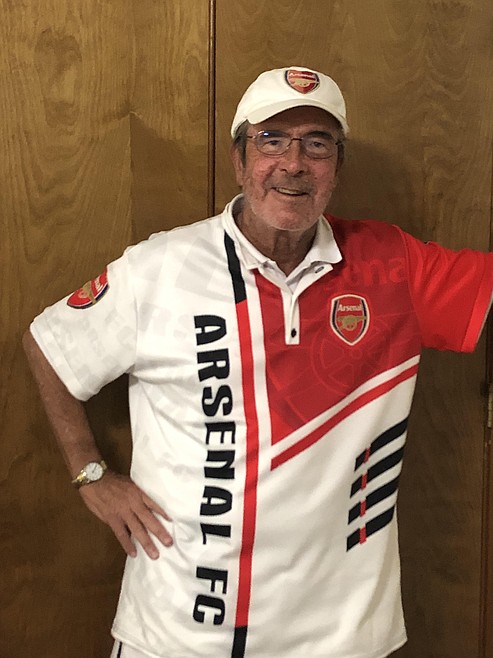 |
January 31, 2022 1:10 AM
Yes, it must have been annoying.
I'm even wondering if the Seahawks had the stomach to watch.
But man, two teams from your own little four-team division playing for the right to play in the Super Bowl …
And you beat one of them twice …
That's kinda awful.
It didn't make things any more a bed of roses that the Rams and 49ers traded hideous errors, bad clock management and some disgraceful moments of comedy before Los Angeles survived 20-17 in a slugfest that probably didn't improve anyone's Sunday dinner.
Except the Rams, of course.
Normally, I would naturally include a screaming, celebrating, champagne-swigging fan base in that same group of giddy winners, but Rams' supporters — if it's even fair to call them that — either went to the beach or waited to hear the score on the late news.
HERE'S something that will seem almost impossible to the Seahawks Nation — those millions of passionate devotees who already are working on next year's roster and figuring out how to keep Russell Wilson in town.
This is actually a fact …
The NFC championship game at SoFi Stadium in suburban L.A. drew more fans from the San Francisco area (at least 60 percent of tickets acquired) than it lured locals away from a day out in the sun.
The Rams actually refuse to sell tickets — even during the regular season — to anyone outside the Los Angeles area, hoping to prevent armies of visiting fans from overwhelming the place.
It still doesn't work.
This might be a complete mystery to folks in the Northwest, but here's an explanation from former pro basketball player Rod Benson — who has lived at both ends of California.
"The Lakers and Dodgers are legitimate destination spots, but no one would say that about a Rams game," Benson wrote.
"I've never seen a single lady on (dating site) Hinge with a Rams jersey."
Rod should try that in this neighborhood, where a Seahawks hoodie might be all that gets you in the door.
Here's more from Benson …
"Add it all up and what you get is apathy. Since the Super Bowl is here too, these next few weeks will turn L.A. into as much of a football city as it will ever be — just with an L.A. twist.
"Some people will have tickets to the game but will pass on going.
"Some will head to Joshua Tree for the weekend because they can't stand all the activity.
"That, or they have no idea there's even a game in town."
IT WILL be interesting to see how L.A. handles the wide-eyed Super Bowl visitors from Cincinnati, most of whom have rarely left the county — let alone turned up in the madhouse that is Southern California.
The Rams won't have to be embarrassed about their seating policy, because the NFL doles out those tickets — which all go to sponsors, friends, VIPs, television execs and a few foreign diplomats.
If you don't run a hedge fund, at the very least, you probably aren't on the list.
Just stay home in Ohio, folks.
(I can't believe I just typed those words.)
The NFC title match was hardly an advertisement for a thrilling Super Bowl, since the Rams and 49ers played almost equally dreadful football.
L.A. won because 49ers safety Jaquiski Tartt dropped an interception that Rams QB Matthew Stafford threw right into his lap.
It would have been Stafford's second pick of the game and basically brought the 49ers back down south for the Super Bowl — despite the horror show offered up by 49ers quarterback Jimmy Garoppolo.
If the Seahawks DID tune in on Sunday, they probably will be reminding themselves that they were division champs in 2020 — and that they played six games without Wilson this year (three out with that finger injury, three playing poorly when he was still hurt).
Seeing the 49ers and Rams battering each other clumsily for a Super Bowl spot had to make everyone excited for 2022.
Surely.
Email: scameron@cdapress.com
Steve Cameron's "Cheap Seats" columns appear in The Press on Mondays, Wednesdays and Fridays. He also writes Zags Tracker, a commentary on Gonzaga basketball which is published weekly during the season.
Steve suggests you take his opinions in the spirit of a Jimmy Buffett song: "Breathe In, Breathe Out, Move On."
Recent Headlines
---