Fugitive caught after multi-state crime spree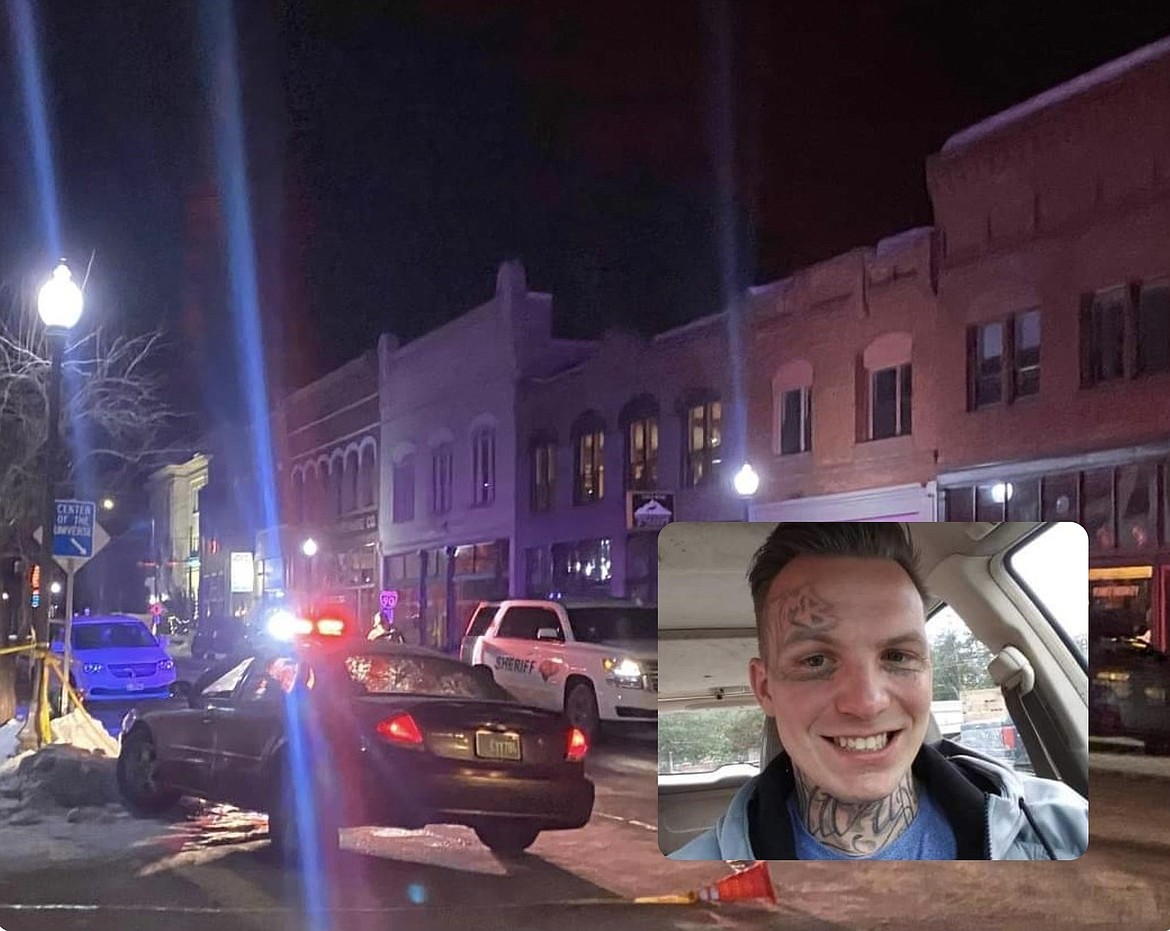 Shoshone County Sheriff's Office deputies process the vehicle that Jesse R. Spitzer abandoned in Wallace late Thursday night after stealing a truck at gunpoint from residents on Bank Street. No one was harmed in the incident and Spitzer used the stolen vehicle to head east into Montana, where he was taken into custody Friday morning.
Photo by BARBARA STROTHER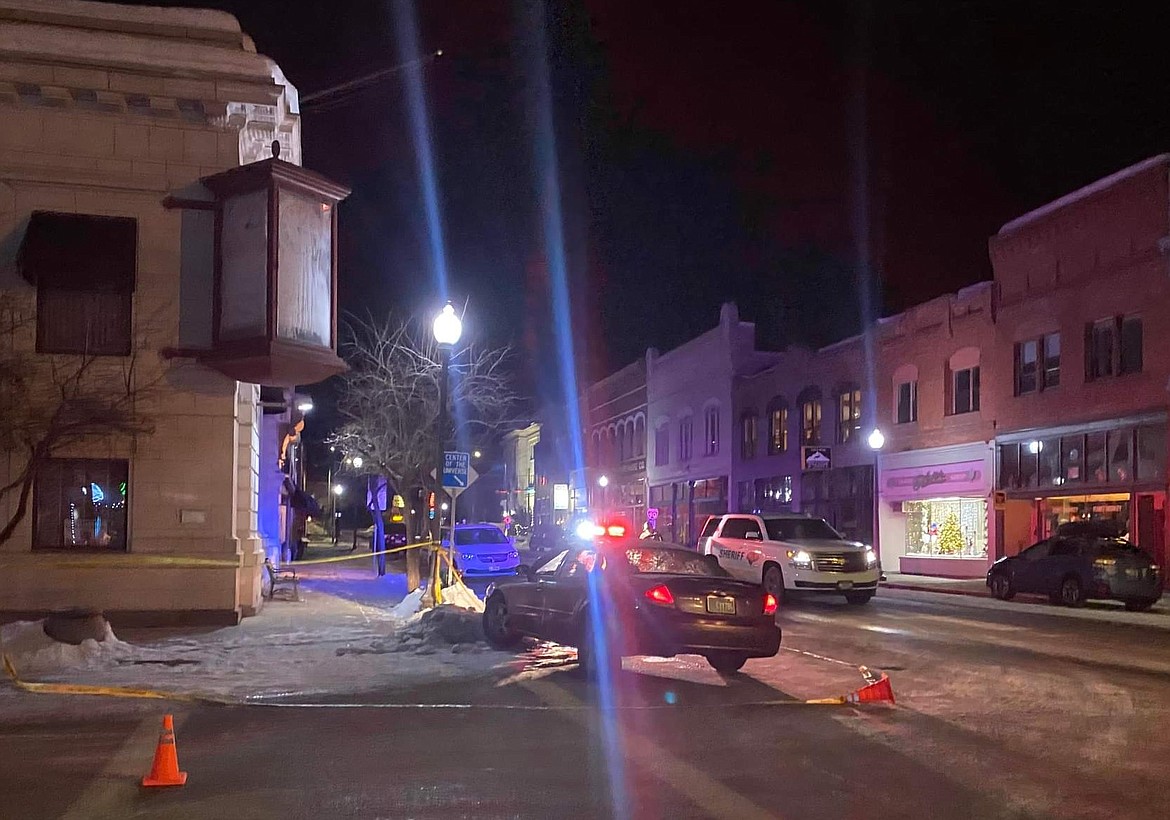 Shoshone County Sheriff's Office deputies process the vehicle that Jesse R. Spitzer abandoned in Wallace late Thursday night after stealing a truck at gunpoint from residents on Bank Street. No one was harmed in the incident and Spitzer used the stolen to head east into Montana, where he was taken into custody Friday morning.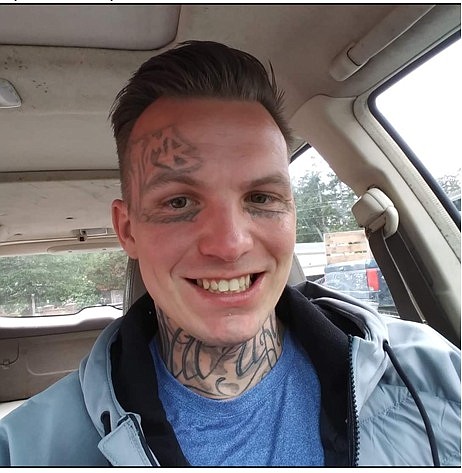 Previous
Next
by
CHANSE WATSON & KAYE THORNBRUGH
Hagadone News Network
|
January 28, 2022 12:21 PM
HAUGAN, Mont. — After a weeklong, multi-state manhunt, law enforcement arrested an "armed and dangerous" fugitive who was caught hiding in a camper in western Montana.
Jesse Spitzer, 30, of Sultan, Wash., was wanted for a string of alleged burglaries and vehicle thefts in Washington and North Idaho.
He reportedly went on the lam after he was suspected of stealing a vehicle in east Snohomish County last Friday.
Police and K-9s chased Spitzer into the woods near Gold Bar, Wash., the following day, but he escaped.
He reappeared last Sunday after a car crash in Chelan County but evaded authorities again.
Post Falls police responded Wednesday morning to a report that a firearm had been stolen out of a vehicle on Clearwater Loop.
Meanwhile, a nearby resident reported a suspicious person approaching a neighbor's house.
Law enforcement located the suspect, identified as Spitzer.
He allegedly brandished a firearm and threatened to shoot himself if officers didn't leave.
Spitzer reportedly led police on a foot chase, running through yards and jumping fences in the Woodbridge subdivision.
The Post Falls Special Response Team responded to a residence on Lynwood Court, where Spitzer was believed to be hiding in a shed.
Police said they found two firearms and other evidence, but not Spitzer.
Officers from multiple agencies caught up with Spitzer in Kellogg on Thursday night.
Spitzer reportedly fled along eastbound I-90 in another stolen vehicle, with police in pursuit.
After a Shoshone County deputy deployed spike strips near Osburn, Spitzer continued into Wallace. He allegedly shot at police during the high-speed chase.
In Wallace, Spitzer reportedly jumped out of his damaged, still-moving vehicle on Front Street and carjacked a couple at gunpoint.
Wallace resident Leigh Lutich Ligenza said she was stunned when Spitzer pulled her husband out of their truck.
"He jumps in the driver's seat and points a gun at me and is like, 'Get the f— out of the truck,'" she said. "So I did."
As Spitzer sped off in the stolen truck, he allegedly fired at police again.
The vehicle he had abandoned continued to roll down the street and finally crashed into a snow berm.
Law enforcement chased Spitzer over Lookout Pass and into Montana.
After Montana Highway Patrol disabled Spitzer's vehicle near the town of Haugan, he allegedly threatened officers with a handgun and bolted.
Police arrested Spitzer around 9 a.m. Friday, after finding him hiding in a camper near the $50,000 Silver Dollar Bar and Motel.
In 2011, a 19-year-old Spitzer pleaded guilty to attempted murder with a deadly weapon and burglary after reportedly shooting at a sheriff's sergeant while trying to avoid arrest in Nevada.
He was sentenced to up to 22 years in prison.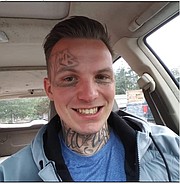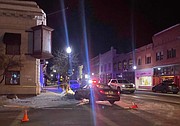 Recent Headlines
---