Just good, clean fun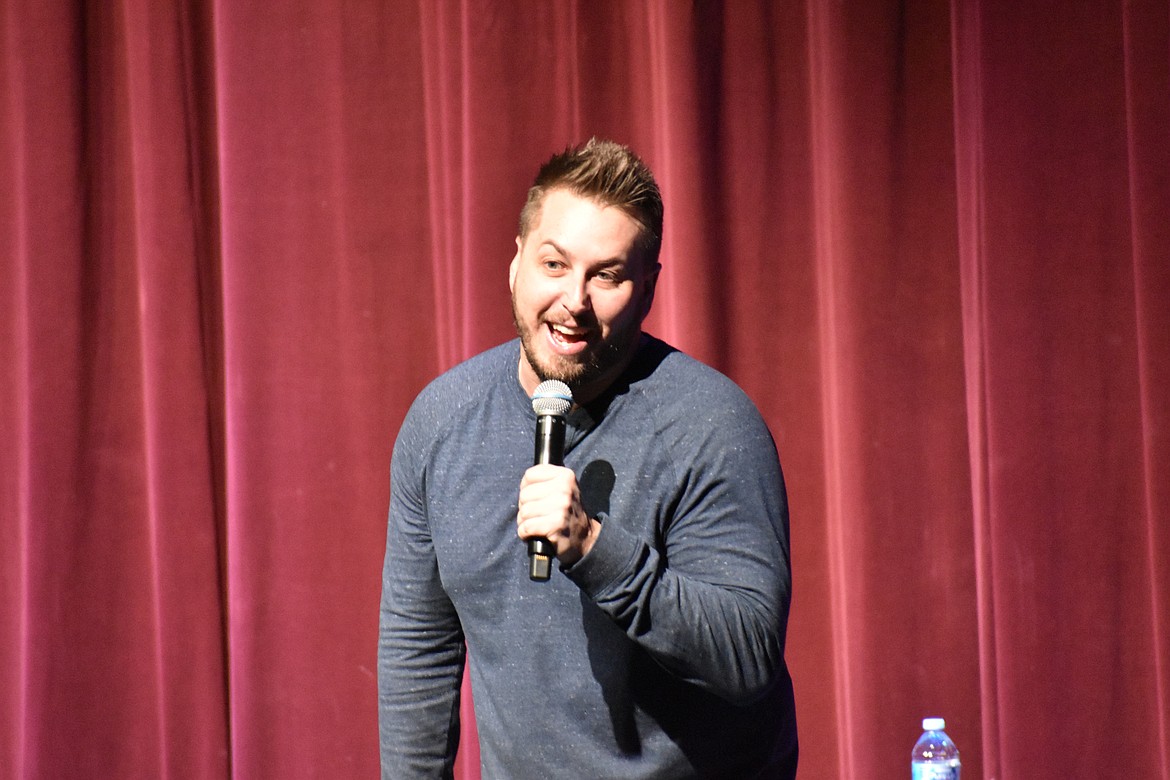 Las Vegas based comedian Heath Harmison performed Saturday at the Kroc Center, hosted by Merlin's Comedy Club, a new "clean comedy," company committed to bringing laughs to local audiences of all ages.
Photo courtesy of Merlin's Comedy Club and Mickael Stevens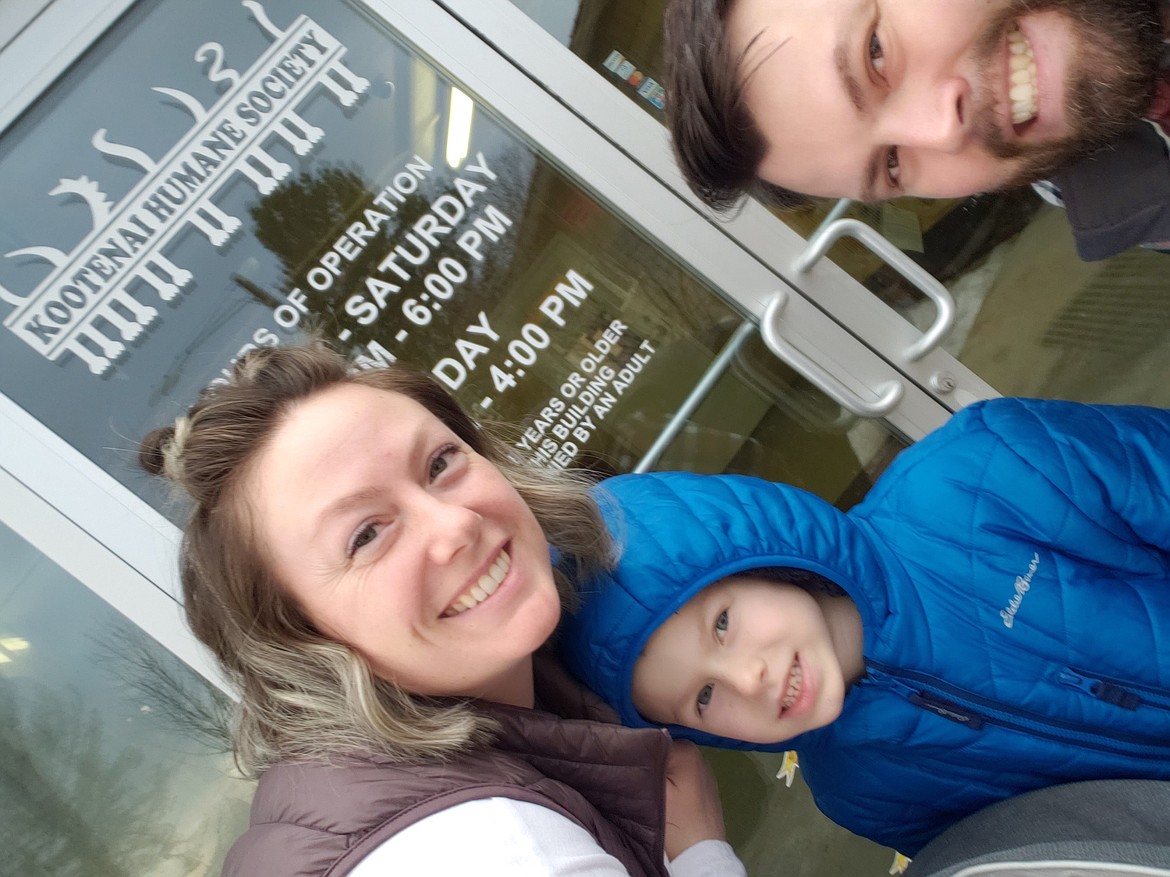 The Stevens family from left: Alisha, Guster and Mickael, outside the Kootenai Humane Society. Combining a flair for event coordination and a love of stand-up comedy, the Stevens family founded Merlin's Comedy Club, which is committed to bringing "clean comedy" to Coeur d'Alene audiences. A portion of the ticket sales from the holiday season was donated to support local animals in need.
Previous
Next
by
ELLI GOLDMAN HILBERT
Staff Writer
|
January 26, 2022 1:00 AM
COEUR d'ALENE — There's a new, "clean comedy" club in town.
Mickael Stevens, recreation supervisor for the Rathdrum Parks and Recreation Department, employs his major flair for event coordination on an almost daily basis. But in his free time, Stevens and his wife, Alisha, enjoy a shared affinity for stand-up comedy.
Combining these passions and skills, the Stevens family founded Merlin's Comedy Club and hosted their first stand-up comic Saturday at the KROC Center.
"We just didn't have anything like this around here," Stevens said Monday. "My wife and I love comedy, and we said, 'Let's try it and see if the community responds.'"
And respond they did.
Bringing in Las Vegas-based comedian Heath Harmison, the club presented an evening of "clean comedy," suitable for audiences as young as 13, Stevens said. Over 325 tickets were sold and the audience loved it, he said.
"Harmison knocked it out of the park," Stevens said. "He was fantastic."
For the Stevens clan, clean, non-vulgar comedy is the hallmark of their local productions.
"For me personally, some comics use a lot of vulgarity and they are sometimes funny," Stevens said. "But a lot of times, the clean guys are a little more funny. They have to be. Clean comedy has to be creative or you won't be able to make it in the business."
Harmison's set focused on growing up in the '80s, which Stevens and his wife both found "really relatable." But even teenage audience members were drawn into the stories and got in on the laughs, despite being decades younger than the '80s babies, Stevens said.
Aaron Stribling, a 32-year-old who works in health care, attended the show with his wife.
"My wife and I laughed so hard throughout that we almost needed a restroom," Stribling said. "Heath made light of life situations that nearly everyone could relate to in a fun, upbeat and entertaining way. The venue was great, and intimate. It felt like I was just laughing among friends."
The appeal of "clean comedy" was a big attraction, Stribling said.
"Since becoming an adult there has been an expectation that anything we watch for entertainment has to have vulgarity or innuendo in it, just because," Stribling said. "It feels like this just fills a niche that is missing in this area."
Merlin's Comedy Club hosts its next event March 12, featuring comedian Jose Sarduy. Sarduy, a Cuban immigrant and former Air Force pilot, will perform a "clean comedy" set based on his life experiences.
Tickets can be purchased online at merlinscomedyclub.com or through the KROC Center box office. Tickets cost between $20 and $30 if purchased before Jan. 31, using the promo code: laughter. To connect further with Merlin's Comedy Club, find them on Facebook or Instagram.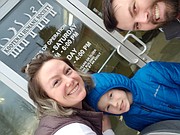 ---