Silver Valley woman pleads guilty to wire fraud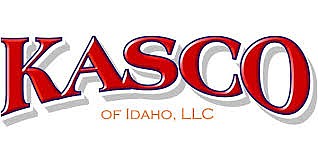 by
CHANSE WATSON
Hagadone News Network
|
January 25, 2022 5:35 PM
COEUR d'ALENE — An Osburn woman accused of stealing millions of dollars from a Rathdrum construction company pleaded guilty Tuesday to one of the charges leveled against her.
After initially entering a not guilty plea in March 2020, Trina M. Welch agreed to a plea agreement with the U.S. Attorney's Office in which she confessed to one count of wire fraud.
Following the change of plea hearing held via Zoom call, Assistant U.S. Attorney Traci Whelan told the Hagadone News Network that the United States was glad to have Welch accept responsibility for her actions.
"We would like to commend the work of the Rathdrum Police Department as well, who worked with the FBI in bringing the case to a resolution," Whalen said.
Originally planned to be held in person at the Federal Courthouse in Coeur d'Alene, a remote format had to be used when presiding Judge David C. Nye wasn't able to secure a flight from southern Idaho due to weather conditions.
Hired in 2012 as the chief accountant for Kasco of Idaho, LLC and Kasco Communications out of Rathdrum, Welch is accused of stealing approximately $3.6 million from the company over the course of six years.
Welch acquired the money by writing 341 fraudulent company checks to herself and then depositing them into several bank accounts of her own.
Welch admitting only to Count Six of the original 341 total counts - one for each check she wrote. The one was a check for $48,889.66.
The court confirmed with Welch that the judge would consider relevant conduct when it comes to sentencing. That means counts that were dismissed or were not charged can be considered when calculating the sentence.
The crime of wire fraud, as charged in Count Six of the indictment, is punishable by a term of imprisonment of up 20 years, a term of supervised release up to 3 years, and a maximum fine of $250,000 plus a special assessment of $100.
This does not include any restitution that must be paid back to Kasco owner Keith Sims or forfeiture of properties to the federal government that Welch purchased with the ill-gotten gains. The exact amount of restitution will be determined at a separate hearing, which is expected to be held later this year.
Sims said in a previous interview that money problems at his company began roughly a year after Welch was hired.
"It kind of started in about 2014 when we started having a money crunch at Kasco," Sims said. "We tried figuring it out, tightening our belts and Trina always said, 'Our overhead is too high,' or, 'This is too high,' and I drank the Kool-Aid because I trusted her explicitly."
According to financial documents, Welch started small and transferred approximately $43,000 from Kasco in 2013. A year later, she transferred $77,000 from Kasco Communications. In 2015, the amount was more than $565,000.
In 2016, it was more than $1 million; 2017's amount was nearly $1 million, 2018 was roughly $575,000 and 2019 was $345,000.
"She was my most trusted person at Kasco, hands down," Sims said, "because she was the person that took care of my money."
Welch's sentencing, currently scheduled for April 13, will most likely be pushed back to later in the year after prosecution and defense file a joint motion for more time to prepare.
---