Couple accused of sexual abuse of 7-week-old
by
KAYE THORNBRUGH
Staff Writer
|
January 25, 2022 1:08 AM
HAYDEN — A man and woman are in jail after they allegedly sexually abused an infant, causing severe injuries.
Nicholas T. Branson, 26, of Hayden, is charged with injury to a child and with forcible sexual penetration by foreign object, both felonies.
Hailey N. Harris, 26, of Hayden, is charged with felony injury to a child.
Deputies with the Kootenai County Sheriff's Office responded to Kootenai Health in December after receiving a report of a seven-week-old infant who had sustained "traumatic" injuries.
The child reportedly had "significant and critical" injuries that were consistent with sexual abuse.
A month-long investigation by KCSO allegedly indicated that Branson and Harris caused the injuries, according to documents obtained by The Press.
Police sought warrants for the arrest of both Harris and Branson.
They were taken into custody late Friday.
Both remain in jail on $20,000 bail.
The purpose of bail is to ensure that defendants will appear in court.
In Idaho, defendants charged with a crime that is not punishable by death must be admitted to bail or released on their own recognizance.
Idaho law directs a court to consider certain factors when making the decision to set bail or release a defendant, including the nature of the alleged offense, any prior criminal record and the defendant's ties to the community where the offense occurred.
Felony injury to a child is punishable by up to 10 years behind bars, while forcible sexual penetration carries a maximum penalty of life in prison.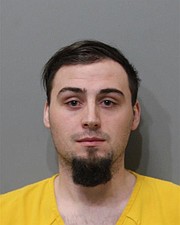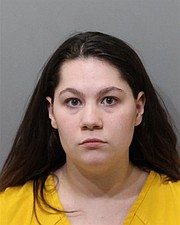 Recent Headlines
---