'So far, so good'
by
HANNAH NEFF
Staff Writer
|
January 16, 2022 1:00 AM
Following an announcement of possible closure due to staff absences in the Coeur d'Alene School District, other local school districts say they're still doing OK.
Administrators for the Post Falls, Lakeland Joint and Kootenai Joint school districts said Friday they're not expecting any temporary building closures.
On Thursday, Coeur d'Alene School District announced the possibility of temporary closure of buildings due to the high number of staff absences from COVID-19 and other illnesses since returning from winter break.
Dena Naccarato, superintendent of Post Falls School District, said Post Falls schools haven't seen recent increases in staff absences, although the district has been experiencing staff shortages all year long.
"When somebody is absent, oftentimes we don't have a substitute to cover that position," Naccarato said. "That hasn't changed from the beginning of the school year until right now."
In the last two weeks, the district had approximately 63 reported COVID cases of staff and students.
Naccarato said as of Friday, there are 12 active reported COVID cases among staff. The district employs over 800 people.
Naccarato said those numbers are only what have been reported to the district's nursing staff.
"What we're learning is some of our support folks may not have reported to our nursing staff so I'm not sure how accurate that number actually is," Naccarato said. "My guess is we have a few more cases than that in our staff district wide."
There were 349 total cases reported as of Friday for the school year, with the most cases reported at Post Falls High School.
According to the operational plan, if the district cannot staff a building or has 30% or more of their student population absent, they'll switch to online learning.
The district updates its COVID dashboard every Friday to track cases.
Lakeland Joint School District is not tracking COVID cases this year.
Lisa Sexton, assistant superintendent, said the district's daily average attendance has been really good all year.
"We've been pleasantly surprised by that," Sexton said. "We've made a pretty concerted effort to keep schools open and kids in school."
Sexton said they're not having any difficulties covering classes when staff are out sick. She said they've been continuing all of their COVID cleaning procedures and she thinks those are helping keep schools open.
"We're just going to keep pressing forward," Sexton said. "For us right now, it's kind of all hands on deck."
Sexton said when they do have absences, they've been able to find a guest teacher or had district administrators cover classes. She said the staff absence rate actually took a bigger hit in the fall than what they're seeing right now.
According to their operation plan, the district will operate under the traditional schedule under which they're operating currently, except in the case of extreme conditions.
If local conditions precipitate the need, the school board will consider adding precautions such as social distancing to the greatest extent possible within current capacity and additional cleaning protocols, all while still operating under the traditional schedule with students attending classes in person five days a week.
The district will only move to remote online learning if dictated by a governor's stay-at-home order.
"It's all of us working together to make sure we can keep moving forward," Sexton said. "So far, so good, so we're just hoping that we can continue to plug through."
Scott Davis, principal of Kootenai Joint School District schools in Harrison, said all three schools in the district located on the same campus structure have been doing well.
As of Friday, Davis said they only have one COVID case district wide, and haven't had any other reported cases in about the last two months.
"We're pretty rural, which is probably helping us a little bit," Davis said. "At this point we're doing OK."
Davis said they have a COVID plan in place and are monitoring the situation closely. He said when the delta variant was spreading, they noticed a little bit of an uptick in cases, but nothing that indicated they would need to close.
"I think part of it is because our kids live far apart," Davis said. "We have a small population to begin with. That isolation, maybe, is helping us a little bit."
The district had a total enrollment of 173 students as of August, with 17 teachers, two administrators and 17 support staff.
Davis said if a serious COVID outbreak were to occur, the school board would make a decision on how to operate the school based on the totality of the circumstances.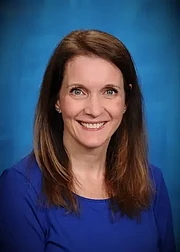 ---