Duncan honored by state Republicans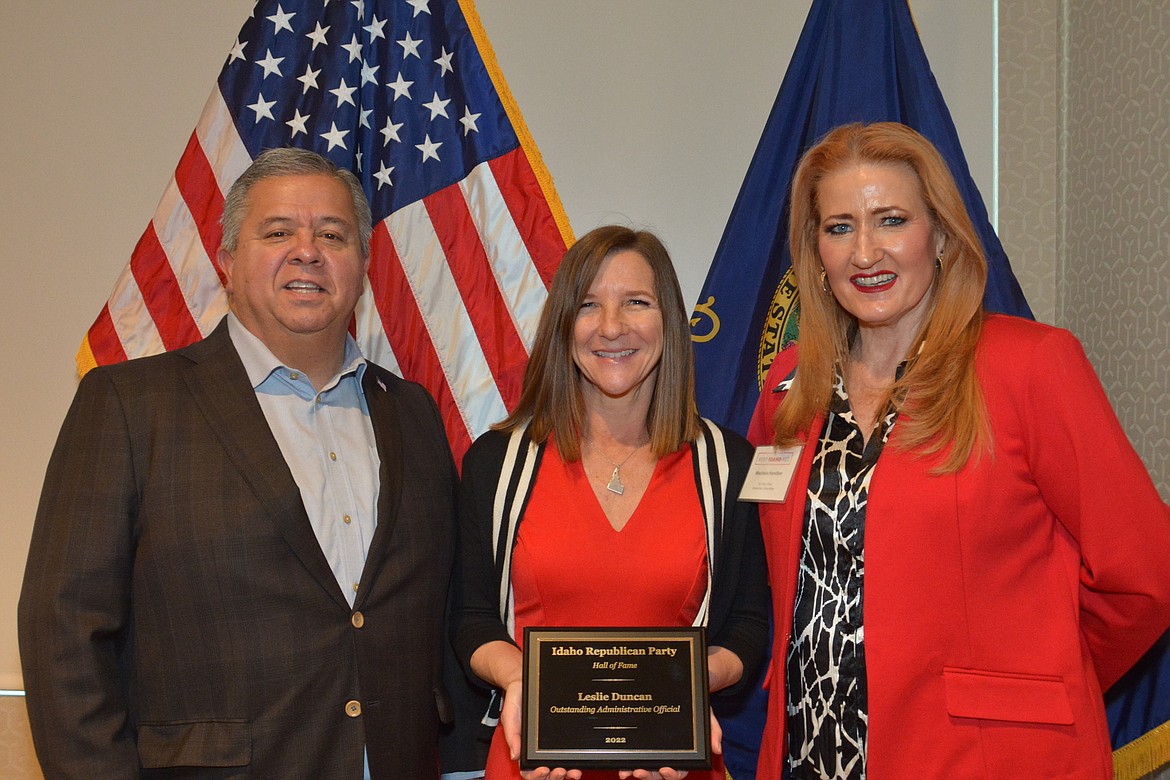 Tom Luna, Chairman of the Idaho State Republican Party, Leslie Duncan, and Machele Hamilton, First Vice Chair of the Idaho State Republican Party. Courtesy photo.
BOISE — The Idaho State Republican Party honored a local elected official last week.
Kootenai County Commissioner Leslie Duncan is the party's Outstanding Administrative Official Hall of Fame Award honoree for 2022.
Duncan received the award at the Idaho Republican Party's winter meeting in Boise.
"There are many hard-working administrators in our county government and across our state who deserve this award," she said. "To be singled out is very special to me."
A Kootenai County resident for more than 20 years, Duncan has served as a commissioner for District 3 since 2019.
She was previously appointed to the Kootenai County Aquifer Protection District Committee and served as the committee's chair from 2016-2018.
She earned a bachelor's degree in criminal justice and spent 10 years in law enforcement.
She said her goal as a commissioner is to preserve the beauty and charm of Kootenai County, defend individual property rights and control property taxes.
"For me, (the award) represents that voting my values and sticking to the principles that improve the quality of life for everyone is recognized for its value," she said.
Duncan announced this month that she's running for re-election.
The Kootenai County primary election is May 17, with the general election to follow Nov. 8.
Recent Headlines
---