THE CHEAP SEATS with STEVE CAMERON: Since you keep asking about the Seahawks, Zags ...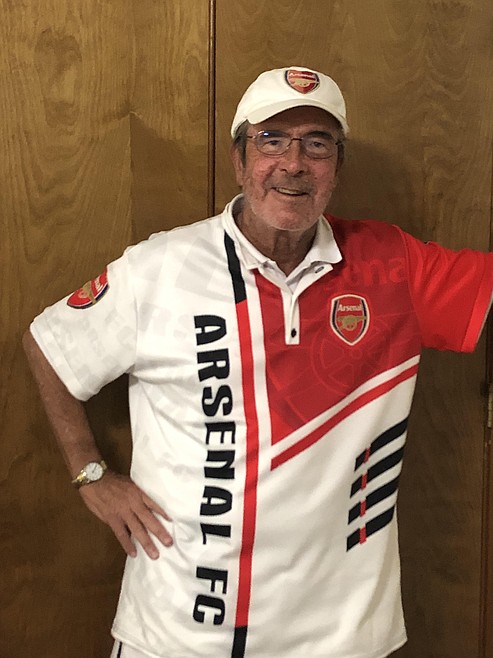 |
January 14, 2022 1:30 AM
It's that time of year.
Well, this year, at least.

The same three questions keep zipping through tech space and landing in my lap (figuratively speaking).
I can only answer one of them with any sense of certainty, but it's nice that some of you think of me as a Zen master.
Here are the two queries that are beyond my place in the universe …
One: Can the Seahawks rebound and make a run for the Super Bowl in 2022?
Two: Will the Zags finally win that first national championship next spring?
I'm happy to share my thoughts on those two questions, and we'll get to them in just a few moments.
Ah, but here's the third question …
Will Russ be back playing quarterback in Seattle next year?
That one I can handle.
The answer is a straight, absolute, no-nonsense…
Yes.
Russell Wilson is going nowhere.
HOW CAN I be so sure?
Simple.
Russ is under contract through 2023 which, doing some simple math, we note comes AFTER 2022.
In other words, he belongs to the Seahawks unless they decide to trade him.
They didn't want to do it last year, and it makes even less sense now.
Pete Carroll will be 71 in September, and has no interest in any kind of rebuilding program.
That's exactly where you land if you suddenly ship out a franchise quarterback for a truckload of draft choices.
Nope, nope, nope.
The Seahawks cannot find a quarterback — in the draft, via trade or through free agency — who can get them closer to a Super Bowl than Wilson.
I know what you're thinking.
What if Russ agitates for a trade, as he seemed to do last winter?
The answer is obvious.
He won't.
Wilson cares deeply about how he is perceived, or what he chooses to call "my legacy."
Stirring up a fuss during one offseason – in the guise of trying to make Seattle give him more input in how things are done – can be called acceptable.
Doing it every year is not, and Russ knows it.
Also …
Wilson and his wife, Ciara, are involved in several charitable and philanthropic causes in the Seattle area, and there's no way they could land anywhere else and be as instantly beloved as they are in western Washington — and throughout a huge chunk of the Northwest, matter of fact.
You can take this one to the bank …
Russell Wilson will be the Seahawks quarterback in 2022.
SO, NOW …
Let's take a stab at those other two questions.
Carroll is absolutely positive that he has the making of a title team — which, yeah, is perfectly Pete — but he may be correct.
Here's what Carroll said on Seattle's ESPN 710 …
"I think it's right there. I mean, I wouldn't want to play us right now if I was another team.
"I think we have the elements that make you really dangerous, where you can't pinpoint where you've got to stop us.
"The defense is playing well enough, the kicking game is good enough, and when you have that foundation of the run game, then it's a tough formula (to play against).
"It's always been. We've been playing like that for years."
I actually agree with Carroll, and …
It's true that the Hawks lost five games by three points or less, and that missing Wilson for three games (and having him be ineffective for three more) gutted the season.
To become a serious contender coming off this 7-10 nightmare, however, Seattle needs to re-sign most of the key players among the 15 on the roster who become unrestricted free agents in March.
The Seahawks also need to stick with the 4-3 defensive alignment that allowed them to get some pressure on quarterbacks after being horribly passive for half the season in some type of 3-4.
Carlos Dunlap wound up with 8 1/2 sacks, and eight of them came in the final six games.
Enough said.
AS FOR the Zags, who have made it to the final game twice in the last four NCAA tournaments …
Can they win it all?
Yes, without a doubt.
They are the Vegas bookies' favorite, and for good reason.
With Anton Watson all grown up to join Drew Timme and Chet Holmgren on the front line, the Zags have both strength and length around the basket.
Freshmen Nolan Hickman and Hunter Sallis have developed into slick role-playing guards to complement Andrew Nembhard, Rasir Bolton and Julian Strawther.
Gonzaga can score against anybody — although teams with gifted, aggressive guards would create their toughest tests.
The big question, when they get to the tournament, is going to revolve around defense.
Alabama beat the Zags early in the year by making shots from everywhere but the parking lot — until at halftime, the command came down: "Hey, run these guys off the 3-point line."
They did, and rallied from a million behind to make the game a thriller.
Is there a weakness that could bite them against a really good team?
Maybe the lack of 3-point shooting under duress.
Maybe.
Bolton is deadly when his feet are set (43.8 percent), and Strawther has streaks when he can hit anything.
So, to answer the question …
Yes, they can win that first championship.
But like any other year, it will come down to the right opponents, the right breaks, the right calls, and the right piece of luck when they need it.
And there you go.
That's the best I can do.
Email: scameron@cdapress.com
Steve Cameron's "Cheap Seats" columns appear in The Press on Mondays, Wednesdays and Fridays. He also writes Zags Tracker, a commentary on Gonzaga basketball which is published weekly during the season.
Steve suggests you take his opinions in the spirit of a Jimmy Buffett song: "Breathe In, Breathe Out, Move On."
Recent Headlines
---