Allen 'Bud' Lloyd Groth, 94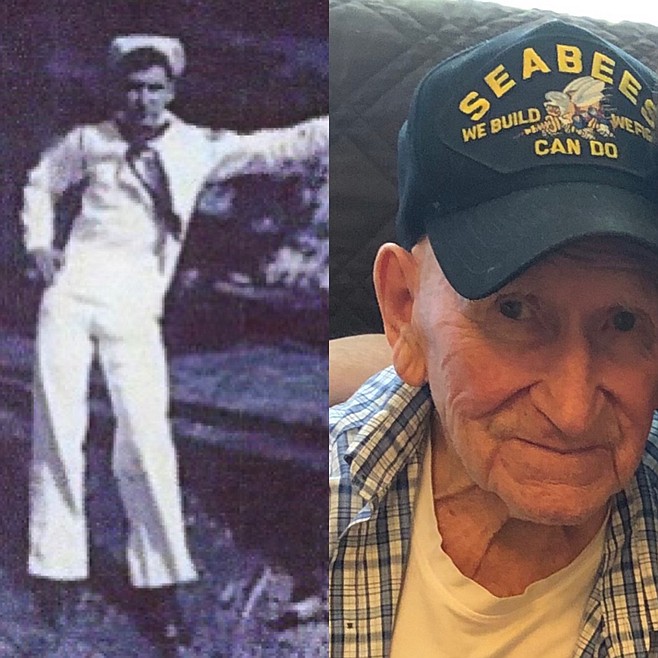 |
January 14, 2022 1:00 AM
Allen 'Bud' Lloyd Groth, 94, died Jan. 4, 2022, in Coeur d'Alene, Idaho. Bud was born Aug. 29, 1927, in Troy, Mont. He attended school in Kingston, Idaho, until he left in his sophomore year to enlist in the Navy in 1944. He served in the Seabees during World War II. He was honorably discharged in 1946.

Upon returning home from the war, Bud worked at the Whiteman Lumber Mill in Cataldo, which was owned by his future father-in-law. Bud married the love of his life, Doris Whiteman, on May 14, 1948. In 1955, Bud and Doris built their house on the property in front of the lumber mill. They raised their four children in this house and continued living there together until Doris died in 2016.
In 1971, Bud and his son Mike started the Groth Trucking Company. They hauled lumber throughout the western and central United States until 1986. After a 46-year career with the Whiteman Lumber Mill, Bud retired in 1992. Though officially retired, Bud continued helping out by hauling lumber to the mines. Bud was an avid hunter and enjoyed fishing. He loved the outdoors and camping. He enjoyed his large family and often said he was rich with family.
He is survived by his sister, Julanne Robinson, of Hermiston, Ore.; daughter, Sandy Groth of Hayden, Idaho; son, Mike (Cheryl) Groth of Cataldo, Idaho; daughter, Sheree (Larry) Newby of Pinehurst, Idaho; and daughter, Cindy (Kevin) Hathaway of Cataldo, Idaho; 10 grandchildren, 23 great-grandchildren and three great-great-grandchildren.
Bud is preceded in death by his wife, Doris; parents, Walter and Marie Groth; brother, Walter Groth; and granddaughter, Joni Groth.
Services will be held at 11 a.m. Friday, Jan. 21, 2022, at the Mountain View Congregational Church, 525 W. Cameron Ave., Kellogg, Idaho. Burial will follow at Hunt's Cemetery in Kingston, Idaho.
In lieu of flowers, donations in Bud's honor may be made to the Seabee Memorial Scholarship Association, PO Box 391, Springfield VA 22150 (www.seebee.org/donate) or Hospice of North Idaho, 2290 W. Prairie Ave., Couer d'Alene ID 83815 (www.hospiceofnorthidaho.org).
Yates Funeral Home is entrusted with final arrangements. Please visit Bud's online memorial and sign his guestbook at yatesfuneralhomes.com
Recent Headlines
---