The 60-second elevator pitch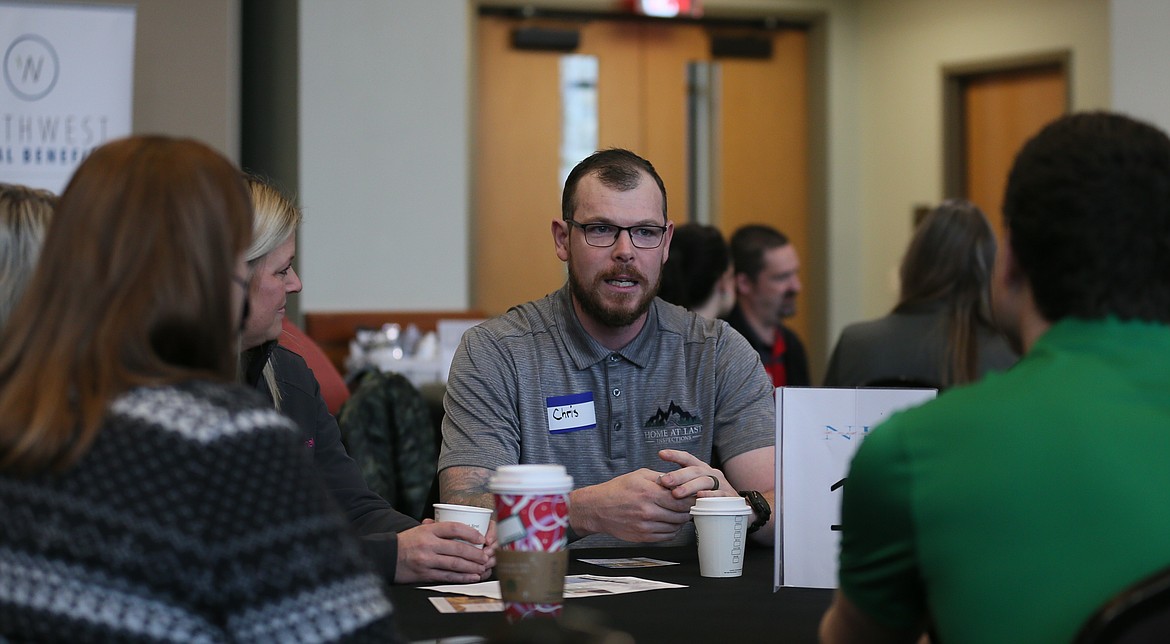 Chris Lahti with Home at Last Inspections shares his "elevator pitch" with other Perk It Up '22 participants Wednesday morning in the Kroc Center.
DEVIN WEEKS/Press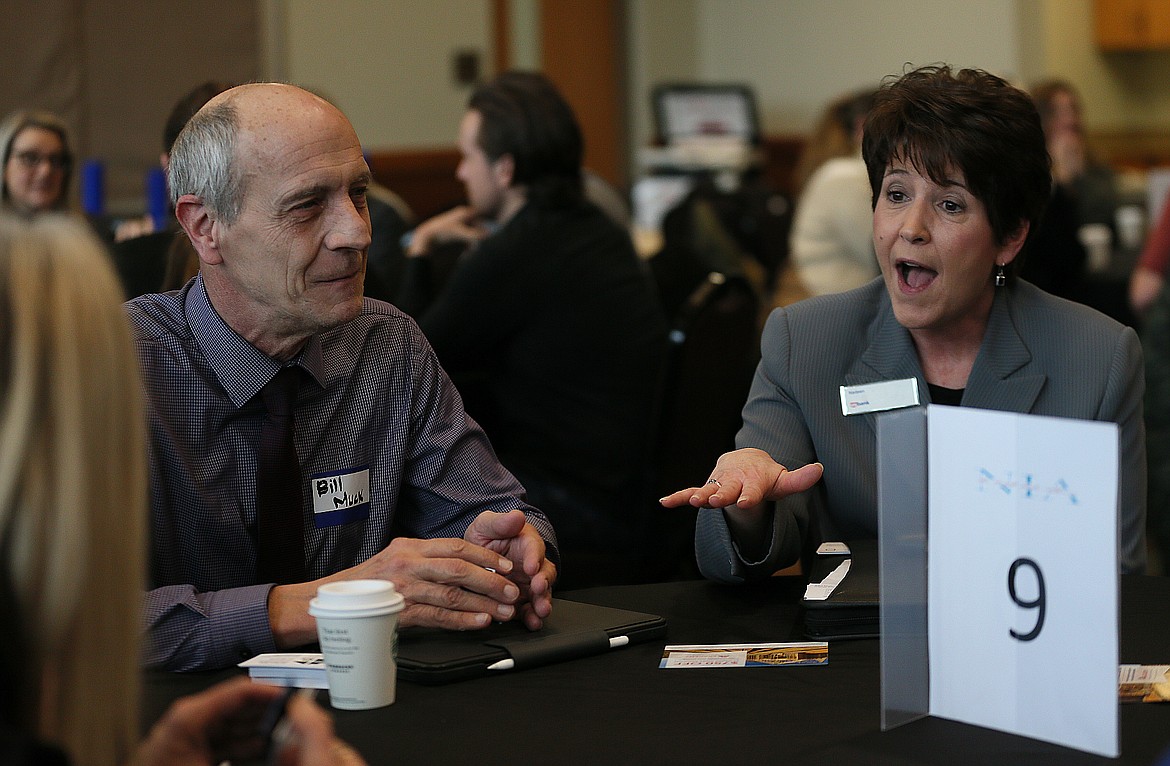 Nadeen Hayes of U.S. Bank and Bill Muck of Onsite for Seniors participate in a speed round of introductions and "elevator pitches" during the North Idaho Alliance's Perk It Up '22 event Wednesday morning in the Kroc Center.
Previous
Next
by
DEVIN WEEKS
Staff Writer
|
January 14, 2022 1:00 AM
COEUR d'ALENE — More than 100 business professionals took on a challenge Wednesday morning — the 60-second elevator pitch.
"Back in the day when you got on an elevator with someone, and it was somebody important, you're like, 'I know who they are, I'd like to meet them, I want them to know who I am,' you had until those elevator doors shut, that slow ride wherever you're going to make an impression on that person," North Idaho Alliance president and CEO Marilee Wallace explained. "That's why it's called an elevator pitch."
Participants of the Perk It Up '22 networking event in the Kroc Center spent 60 seconds each delivering their elevator speeches around tables, then redistributed to different tables when the timer buzzed.
"When you're going through your minute, keep in mind: What's your message today?" Wallace said.
Bankers, real estate agents, executive directors and more broke ice and traded business cards in this speed-date-type event. Sometimes an awkward laugh or someone actually saying, "I'm nervous!" broke above the chatter and eased the tension. By the third round, participants were more at ease to share a bit about themselves while making new friends and connections in the community.
"This is great," Holiday Inn director of sales Jess White said between rounds. "It gives you a way to talk with everybody in the room about what they're doing. So many times at networking events you get caught up talking with just a few different people. This is a great opportunity to get your name out there and learn more about more people."
North Idaho Alliance, or NIA, is a woman-based leadership organization designed to inspire, uplift and impact lives in the community.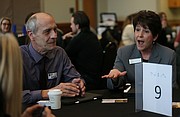 ---