Charles Allen "Bud" Ford, 91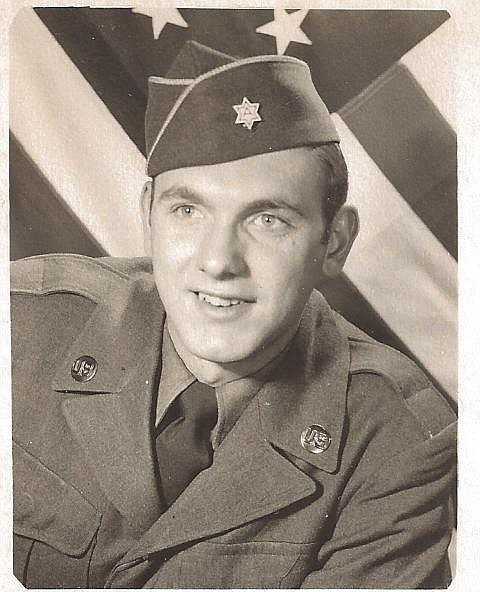 |
January 13, 2022 1:00 AM
At the Hospice of North Idaho, as he was surrounded by members of his family, Bud dropped his tools of life — especially his referee tools, his striped shirt and whistle, and ascended Jacob's goalpost to the celestial sporting venue the football field not made with human hands eternal in heaven.
He was born in Hettinger, N.D., on Feb. 1, 1930, to Josie and Jack Ford and spent his early childhood in Reeder, N.D. His mother later married Marvin (Doc) Spellman, who raised him in Dickinson, N.D., and Spokane, Wash., until they finally settled in Coeur d'Alene, Idaho, during WWII because Doc worked at Farragut Naval Training Station as a refrigeration repairer. Bud was an eight-decade resident of Coeur d'Alene and graduated from Coeur D'Alene High School in 1948. During his senior year of high school, he lettered in four sports: football, basketball, baseball and track. In addition, CHS won the state basketball tournament in 1948. He credited sports for keeping him in school which fueled his love and dedication to school sports leading to his 65+ years of football officiating and 30+ years of basketball officiating.
After his high school graduation, he moved to Cheyenne, Wyo., to work for his father, Jack Ford. In Cheyenne, he met and married Betty Lou Heckman. Upon returning from his honeymoon, he received his draft notice for the Korean War. He served two years in the 2nd Armor Division at Fort Hood where their daughter, Karen, was born. After a year stop in Cheyenne, Wyo., where he worked as a technician for the Wyoming Air National Guard, the family of three returned to Coeur d'Alene, Idaho. He continued to serve in the U.S. Army Reserves until November 1979, retiring as a Lieutenant Colonel. During his time away from Coeur d'Alene, he realized how blessed he was to live and work in Coeur d'Alene.
While in Coeur d'Alene he remained active in sports as an avid athlete, official, coach and supporter. He also got involved in the community and owned several businesses and properties. During this period of his life, Team Bud increased to four players with the addition of Charlie in 1955. He served as President of the CDA Lion's Club, Bryan PTA, NIC Booster Club, and North Idaho Official's Association. He was also active in CDA's Jaycees, Elks, Eagles, CHS Quarterback club and Vandal Scholarship Fund. In 1965, he was selected as an Outstanding Young Man of America. He served as a councilman for both Coeur d'Alene and Hayden. In summary, Bud defined his success in the measure of service to humanity and the quality of his relationships to other people.
In 1973, he married the woman of his dreams, June Dimon and added her children, Kerri Ann Rowland, and Ed Dimon to Team Bud. During their 43 years of wedding bliss, together they worked long hours, traveled, enjoyed social events, and followed University of Idaho's football and basketball programs. As their hard work paid off, they philanthropically supported their community. As his transition to his next life neared, he was reminded that June was waiting for him with open arms.
He is survived by his brother, Dr. Don Spellman, his children, Karen (Bill) Hudson and Charlie (Ginger) Ford, Terry Dimon, five grandchildren, and two great-grandchildren. His grandchildren are Kris (Lauren) Dimon, Kate Dimon, Jamie (Bryan) Saalfeld, Staci (Tom) Everson, and Charles Ford.
He was preceded in death by his father; Jack Ford, his parents; Josie and Doc Spellman, his stepchildren; Carol Ann Rowland and Ed Dimon, his sister-in-law; Barbara Spellman, and his great-grandchild; Jack Saalfeld.
Recent Headlines
---