William "Bill" Bruce Davidson, 73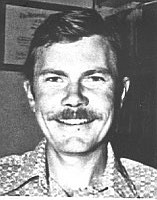 |
January 12, 2022 1:00 AM
William "Bill" Bruce Davidson, 73, passed away on Dec. 18, 2021. He had multiple myeloma. Bill was born in Bakersfield, Calif., and preceded in death by his loving parents, Andrew "Andy" Davidson and Betty (Pyle) Davidson, and sister Andrea Christiansen, He is survived by his loving wife of 49 years, Janet K. Davidson, and three adult children Elissa, Andrew "Drew" and Luke Davidson. Bill and Janet moved to Hayden/Coeur d'Alene area in 2014.
Bill attended Franklin Elementary, Emerson Junior High, and Bakersfield High (BHS). He graduated from BHS in 1966 after which he attended UCLA for one year and Trinity University (Sam Antonio, Texas) for three years, graduating with a major in psychology in 1970. He then attended the graduate program in personality psychology at The University of Texas at Austin and earned a Ph.D. in 1975. The training in academia led him to work as a faculty member and department chairperson in the psychology department at two universities, University of South Carolina-Aiken (1975-1993) and Angelo State University (1993-2019).
Bill had a lifelong love of tennis. He learned the sport and to play competitively from his father. Bill won many titles as a junior and adult, highlighted by the Central California Valley Singles Tennis Championship for three years while attending BHS, the National Boys 16 and Under Doubles Championship (Kalamazoo, Mich.), and the National Boys 16 and Under Hardcourt Championship (Burlingame, Calif.), the latter of two national titles with partner James "Jim" Rombeau. Also, he was a scholarship athlete on the freshmen tennis team at UCLA and varsity team at Trinity University.
Bill was a devoted husband, father and Christian. He loved the time spent with his wife and watching their children grow up into adulthood. Being able to help family members when needed was a continuous joy in his life, as were his relationships with the Lord and other believers.
Recent Headlines
---