MY TURN: NIC dropping the ball in athletics, too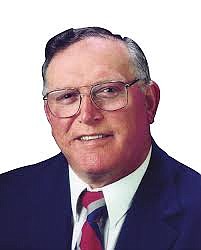 by
ROLLY WILLIAMS/Guest Opinion
|
January 12, 2022 1:00 AM
It has come to my attention that the North Idaho College Chair of the board of trustees is set to propose the addition of a women's wrestling program to the Athletics Department to become effective immediately! I wish I had a nickel for every time this phrase was uttered by Mr. Todd Banducci and his voting cabal.
I may not be the shiniest bulb in the chandelier, but I do have some experience with the Athletics' Department, programs, funding, budgeting and the board of trustees, so I will offer my perspective.
First, the BOT dropped baseball in the early 2000s because the field was needed for the expansion of the highly accredited nursing program and its exemplary Meyer Nursing Building. At the time the BOT agreed that baseball would be the first program to be reinstated when financially feasible.
Track and Field was also dropped since NIC never has had a facility, and by popular demand, men and womens' soccer and womens' softball were added to balance the books for Title IX. At the time, NIC was still in the National Junior College Athletic Association and considered one of the most competitive regions in the nation. Ensuing votes by NIC BOT members withdrew NIC athletics from this national influence and entered it into the NWAAC; a 3-state athletic conference that goes no further than a league championship and prohibits most national participation. A damaging move to NIC athletics further into mediocrity.
Whether rightly or wrongly, I remained silent on this move. I was also dismayed when the NIC President threw then Athletics' Director Al Williams under the bus and accepted ridiculous sanctions to the athletic programs and his coerced resignation, without asking for input or explanation. Still, I remained silent.
It seems Mr. Banducci, trustees Barnes and McKenzie have made few decisions that advance the cause or reputation of NIC and its students. NIC is now in a fight for it's very existence! The accreditation of this once formidable institution is on the brink of being sanctioned or put on probation, which means local control will be lost.
At its worst, we will begin sliding down the slope of no accreditation which will effectively abolish all degree programs and lose funding for everything from faculty and staff to athletics. Why would anyone wishing a college degree enroll for empty credits? Again, striving for mediocrity?
Which brings me back to why I can no longer remain silent. NIC has always let community need or interest dictate the need of adding programs into its diverse curriculum (eg: foreign languages, clubs, vocational, athletic teams). Along with that, fiscal responsibility weighed heavily into the equation.
Chair Banducci has considered neither of those. Typically, he wants to add womens wrestling to the mix when there has been no expressed interest in such a move and no funding to do so! This insanity is an example of this board's fiduciary irresponsibility, lack of good faith to our community and a willingness to let the taxpayers pay for another political power grab.
If the college ceases to exist, the economic impact will be brutal, livelihoods will be lost, student enrollment will be non-existent, new business will bypass communities from Bonners Ferry to Shoshone, community services will decline and taxes for everyone will rise!
A womens wrestling program?, I say no! Fight for our college, don't let three very devious men and the wrestling coach/NIC president go unopposed in their hair-brained schemes. Don't be silent. The next NIC BOT meeting is Jan. 19, at 6 p.m. at NIC, unless Mr. Banducci changes it at the last minute to avoid comment.
• • •
Rolly Williams was the North Idaho College Athletics Director for 34 years (retired), Men's Basketball Coach for 35 years (retired) and NIC BOT Member for 12 years (retired).
Recent Headlines
---